MYAKKA CITY, Fla. – The National Weather Service confirmed a tornado touched down Thursday morning in Myakka City.
An EF-0 tornado touched down around 7:40 a.m. Thursday near Kibler Ranch Road, Webb Branch and Little Fort Crawford Creek.
The Myakka City emergency manager reported a porch blown from a house and trees downed in the area.
Tornado touches down in Manatee County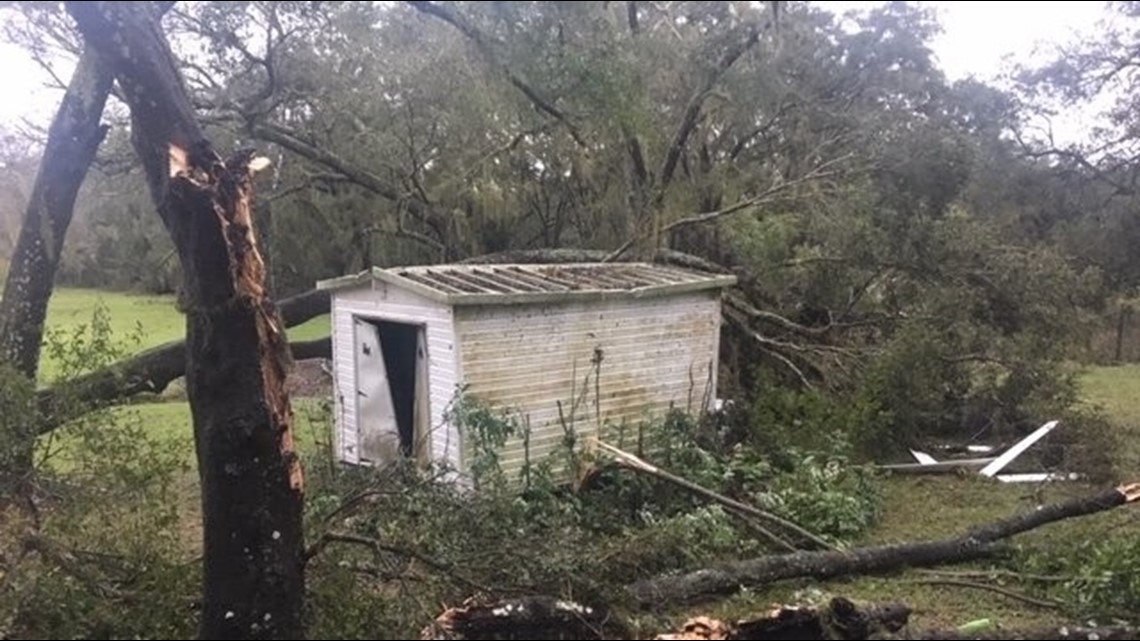 The entire Tampa Bay area is under a tornado watch until 4 p.m. Thursday.
Tornado warnings were previously issued for throughout the Tampa Bay area but have since expired.
Related: Polk County Fire Rescue reports one person injured by storm damage
►Make it easy to keep up-to-date with more stories like this. Download the 10News app now.
Have a news tip? Email desk@wtsp.com, or visit our Facebook page or Twitter feed.