TREASURE ISLAND, Fla.—The search for a missing 200-pound Treasure Island dog is over.
Logan the St. Bernard was found dead in a neighbor's bush, his owners posted to Facebook.
The pet detective hired to help find Logan said the family didn't know how Logan got outside, but that they had closure now.
Logan the St. Bernard vanished from his Treasure Island home earlier this week.
Will and Jamie O'Shea are hoping to reunite with their 200-pound St. Bernard after he was reported missing Monday.
Will said he had not gotten a lot of leads to finding Logan Friday morning so he raised the reward from $1,000 to $2,500.
PREVIOUS: 200-pound St. Bernard, a big lap dog, reported missing in Treasure Island
Photos: 200-pound St. Bernard reported missing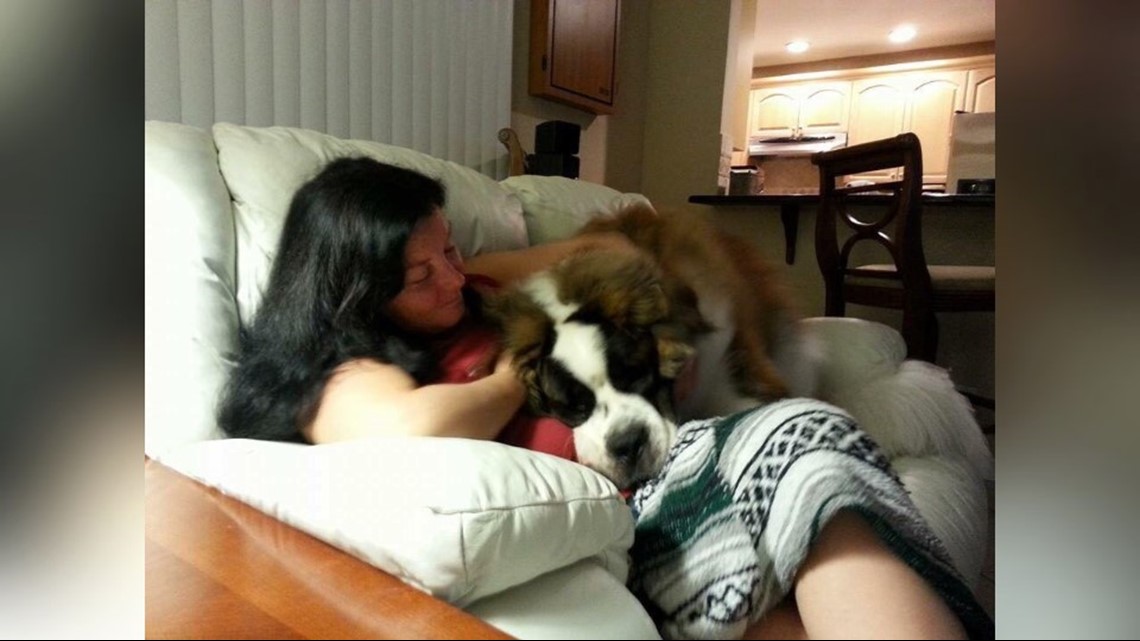 ►Make it easy to keep up-to-date with more stories like this. Download the 10 News app now.
Have a news tip? Email tips@wtsp.com, visit our Facebook page or Twitter feed.