NEW PORT RICHEY, Fla. — Usually, it's not a good thing when a county deputy and a TV crew shows up to a wedding.
For John and Christine Wurth, though, a visit Friday night from the Pasco County Sheriff's Office and "LivePD" was completely worth it.
While capturing the special day, photographer Courtney Rose caught wind of a discussion about the popular A&E show and was asked if she knew anyone that could swing by the Spartan Manor for pictures later in the evening.
Rose said she'd put the call out -- and Sheriff Chris Nocco and the Pasco County Sheriff's Office delivered: The Wurths were surprised by the "LivePD" crew and a deputy on the show.
"The couple and their family were shocked, thrilled and even the bride's little sister cried from excitement!" Rose said in an email.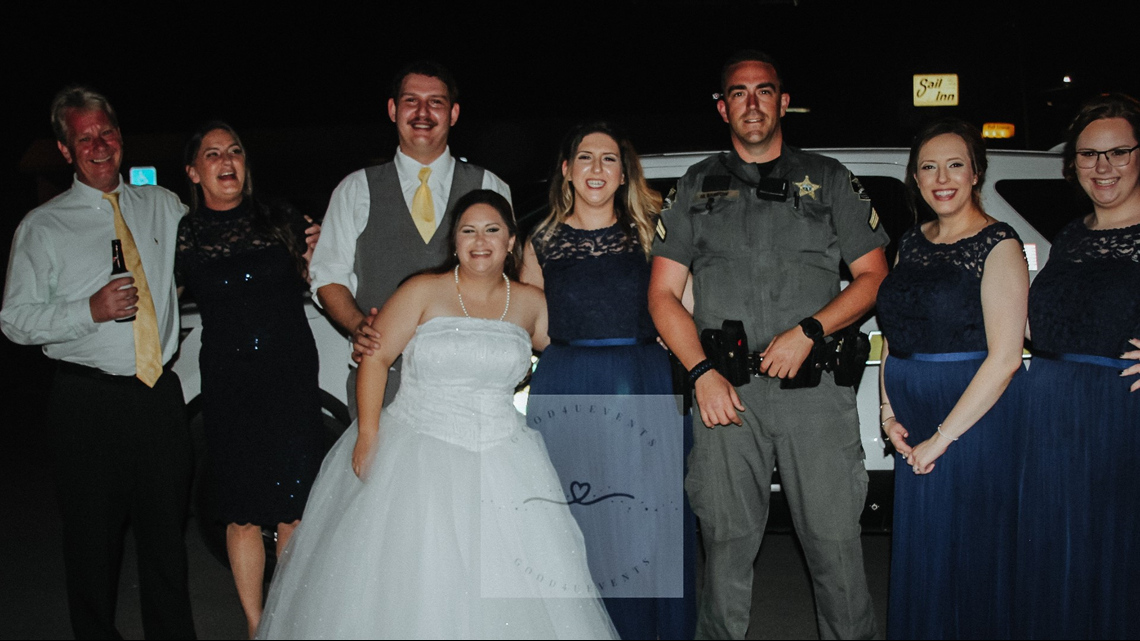 What other people are reading right now: