SEMINOLE, Fla. — The entire Tampa Bay area remains under a tornado threat after a scary night.
Tornado warnings rocked the Bay area Friday. And, a tornado watch has now been issued for all local counties.
People waking up on Saturday may see significant storm damage -- although the National Weather Service will work to determine whether the damage was caused by tornadoes or simply by strong winds.
10News reporter Angelina Salcedo says a possible tornado touched down in Polk County, ripping a roof off Kathleen Middle School. The neighborhood across the street has been left without power. And, our 10News crews are reporting extensive damage in the area.
Pinellas County firefighters tell 10News a roof caved in on Temple Terrace Boulevard in Seminole. Authorities say power lines are down in the area. As 10News has reported, roughly 7,000 power outages were reported by Duke Energy Friday night.
Over on nearby Park Boulevard, there are reports of damage to several mobile homes. Firefighters say eyewitnesses tell them they saw a "tornado" in front of them between Seminole Elementary and the Twelve Oaks Mobile Home Park. The NWS confirmed early Saturday the damage was due to an EF-0 tornado with max winds of 70mph.
Shutters were damaged. And, people took cover.
"We were sitting in here watching a movie, of course keeping an eye on the news. This tree went crazy. So, I ran in the house, and I told my wife 'get in the tub.' We jumped in the tub; and just as we did, the carport came off behind my house," resident George Sanders said.
Firefighters say they are checking affected areas for any injuries.
More damage is possible as Tropical Storm Nestor makes its way toward the Florida Panhandle, bringing potential rain, storm surge and high winds to the greater Tampa Bay area.
Related Coverage: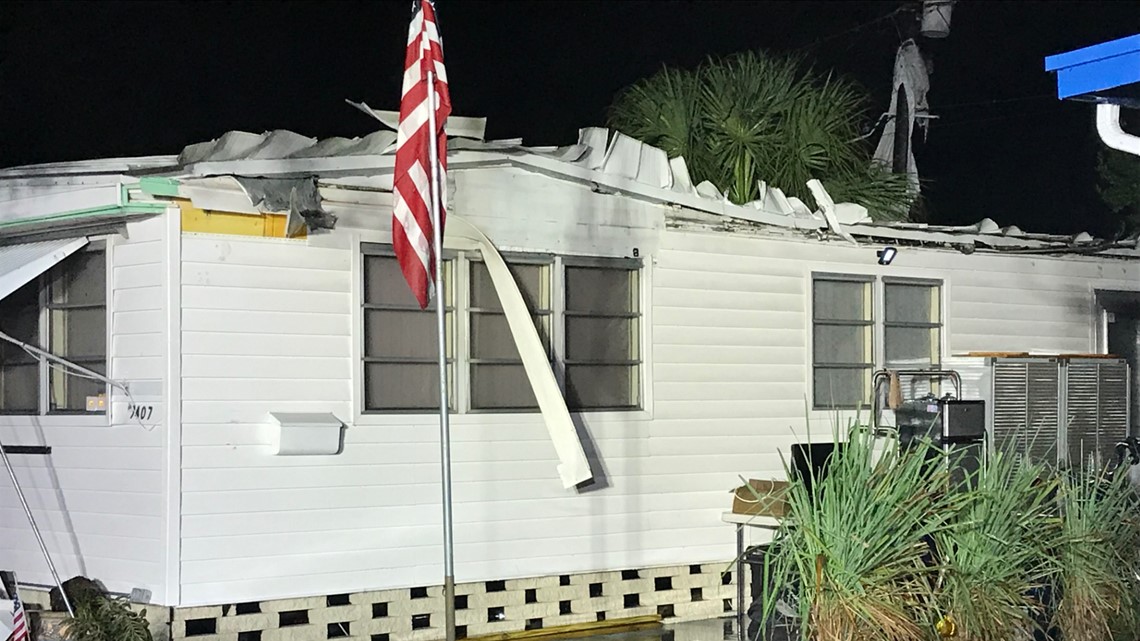 What other people are reading right now: