CLEARWATER, Fla. -- Reported hours-long lines and massive crowds forced Build-A-Bear to close all lines at its locations on Thursday.
The company was hosting a Pay Your Age deal, where customers could come to create a stuffed animal and pay their age.
Customers at Clearwater's Westfield Countryside mall posted photos to Facebook describing massive crowds packing the area near the Build-A-Bear store and reported hours-long waits to get inside.
Previous: Build-A-Bear Workshop offers 'pay your age' deal for Thursday
Related: Massive crowds at Virginia Beach Build-A-Bear
In Facebook post around 11 a.m., the company reported "Urgent Alert: Lines closed for Pay Your Age Day event."
"Per local authorities, we cannot accept additional guests at our locations due to crowds and safety concerns," the post said. "We have closed lines in our U.S. and Canada stores. We understand some guests are disappointed and we will reach out directly as soon as possible."
PHOTOS: Overwhelming turnout at Build-A-Bear stores for 'Pay Your Age' day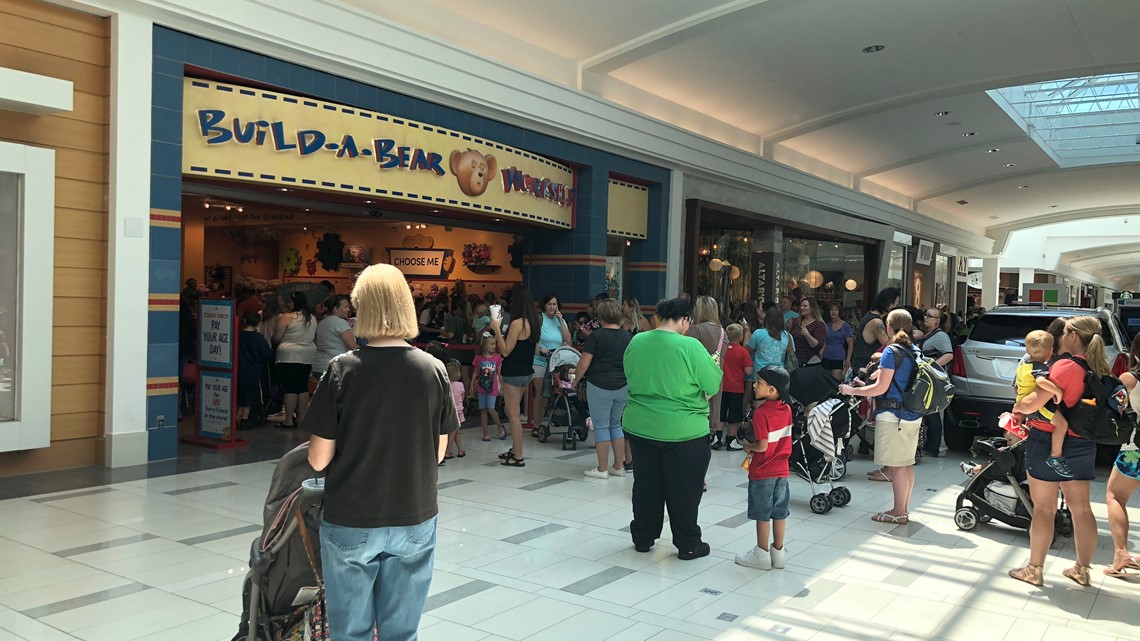 Did you go to a Build-a-Bear store today? We want to see your photos and videos. Post them using #SendTo10 or email them to SendTo10@wtsp.com.
►Make it easy to keep up-to-date with more stories like this. Download the 10News app now.
Have a news tip? Email desk@wtsp.com, or visit our Facebook page or Twitter feed.