ST. PETERSBURG, Fla. — The St. Pete Police Department says two children are dead after a "serious crash" at the intersection of Tyrone Boulevard and Norfolk Street North.
And, a woman in the car that crashed has been arrested on manslaughter and child abuse charges.
Officers responded to the crash after they got the call around 12:52 p.m. Friday, according to the report.
Police say an SUV was driving north on Tyrone Boulevard and tried to overtake another car but lost control, hitting a tree.
Investigators say they believe two adults, two juveniles and two toddlers were inside the SUV at the time of the crash.
Two toddlers and a teen were rushed to the hospital. Officers say 21-month-old Williah Waller and 16-year-old Mar'rion Heatly died at the hospital. The other toddler, who has not been identified, is listed in critical but stable condition, police say.
Maliyah Waters, 18, was treated at the crash. She was later arrested and was charged with aggravated manslaughter of a child and child abuse.
According to an affidavit, none of the back seatbelts were fastened at the time of the crash. When the SUV hit the tree, Williah was ejected from the car as well as a car seat.
Hours after the crash, all lanes of Tyrone Boulevard between 9th Avenue North and 22nd Avenue North have reopened.
Anyone with information on this crash is asked to call the St. Pete Police non-emergency line at 727-893-7780.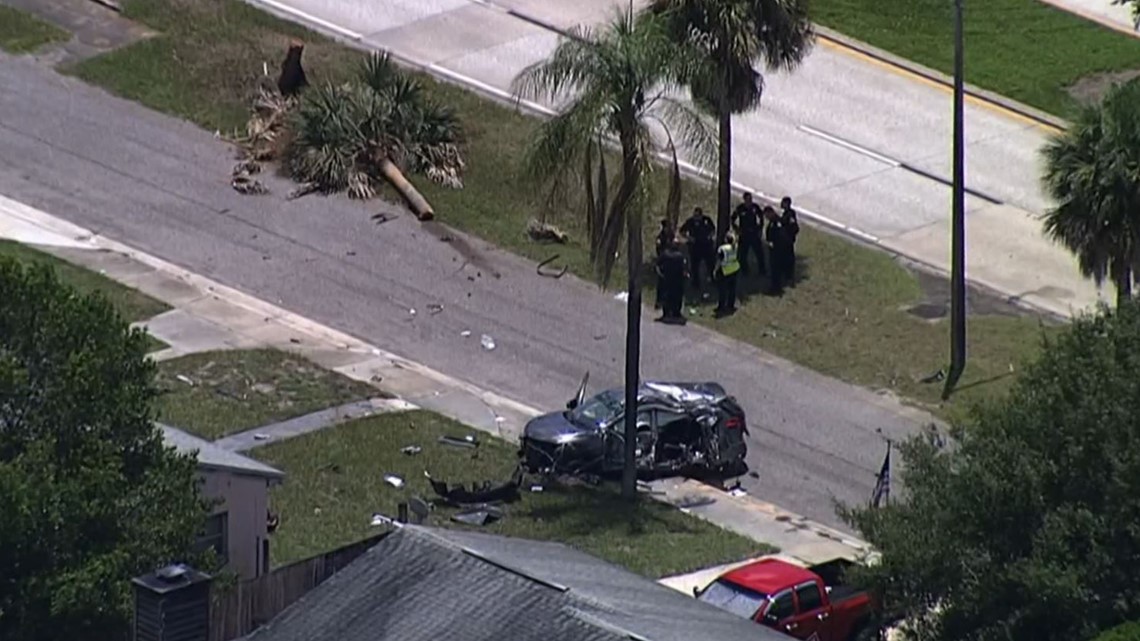 Correction: A previous version of this story stated Maliyah Waters was the driver of the car. St. Peterburg Police clarified she was not driving the SUV but was inside the car.
This is a developing story. Check back with 10 Tampa Bay for updates.
What other people are reading right now: