POLK CITY, Fla — Polk County Fire Rescue responded to a call about a fire that spread to three homes Wednesday afternoon.
According to the agency, Battalion Chief Brian Golden was driving by a home about 5 p.m. on Motorcoach Drive in Polk City when the fires broke out. He reported the fire, then helped a man and woman get out safely.
A man was able to get out of a second home safely
Fire Rescue officials worked to protect other structures from the fire in the area.
Three homes were destroyed.
Polk City fire destroys 3 home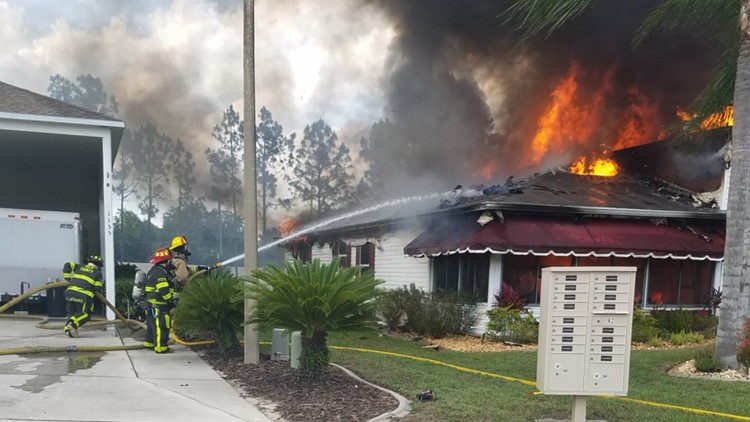 This is a developing story. Refresh this story for updates.
What other people are reading right now: