PORTLAND, Ore. — The Salvation Army of Portland handed out hundreds of food boxes outside the Lloyd Center mall Monday morning. Cars were lined up well before the 9 a.m. start time to get the free food.
Each box can feed a family of four and if there are more in the family, the Salvation Army says it will load an extra box in your car.
"The Salvation Army is really concerned during this time about food insecurity. There's a lot of people that have been furloughed. There's a lot of people that have been struggling for a long time and we want to make sure that we provide a resource for all these people," said Salvation Army Portland Metro Coordinator Bob Lloyd.
On Monday, over 260 cars came through and the Salvation Army said over 800 people will be fed.
When the cars pull up, volunteers will ask a few simple questions such as their zip code and how many are in their family.
The Salvation Army has partnered with multiple agencies around the metro area to make this possible so people like Shelly Tolliver could not go hungry.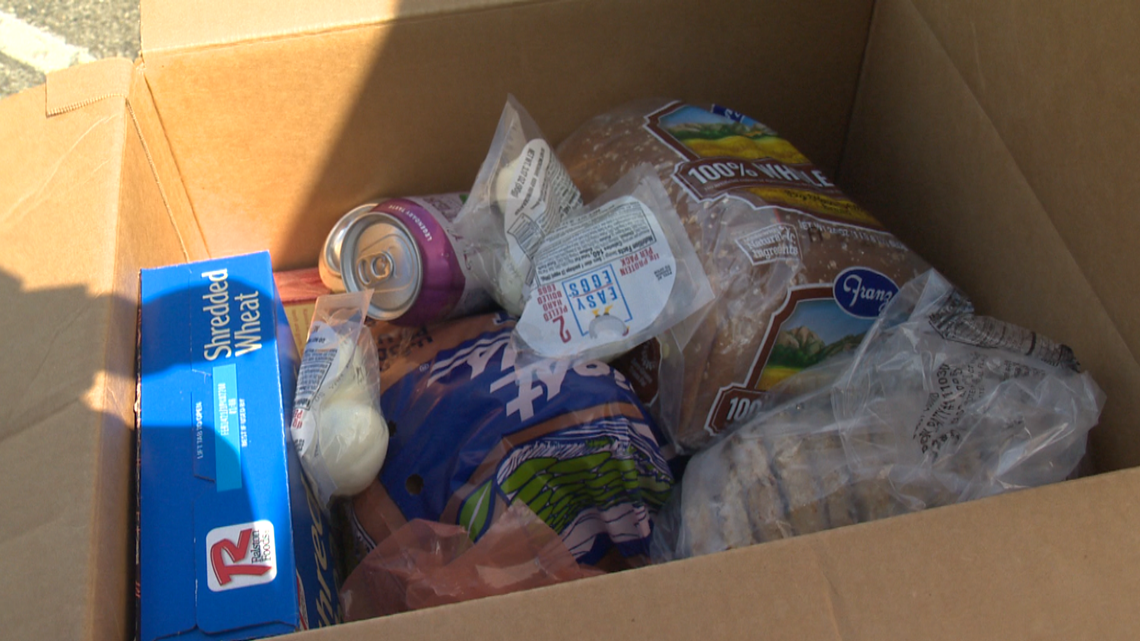 "It's a good thing for people because we're all going through some hard times right now and the goal is to deliver hope to the hopeless," Tolliver said.
Tolliver lives with her adult son and both are struggling to put food on the table.
"I am unemployed, I'm a survivor, I am relentless. At the same time, it helps me feed my household because financially I'm struggling as well."
The Salvation Army will hold free food box giveaways three times a week at different locations around the Portland metro area from 9 a.m. - 1 p.m., three days a week.
The locations and days are:
Mondays: Lloyd Center Mall located at 2201 Lloyd Center, Portland, OR 97232 between 9:00 AM - 1:00 PM. Enter from Multnomah St. directly across from Regal Lloyd Center & IMAX.
Wednesdays: East Hill Church, Gresham located at 701 N Main Ave, Gresham, OR 97030 between 9:00 AM - 1:00 PM.
Fridays: Clackamas Town Center located at 12000 SE 82nd Ave, Happy Valley, OR 97086 between 9:00 AM - 1:00 PM. Located on the corner of Monterey Ave. & 82nd.
The Salvation Army says it can hand out 500 boxes a week at each of it's three locations.