TAMPA, Fla. - The parents of the man accused of killing four people in Seminole Heights are under house arrest and the suspect is in jail, which means the community has been able to start living normal lives again.
There are many in the area starting a movement to add as many murals as they can to the area to serve as a reminder that they will always stick together through good and bad.
When driving around Seminole Heights, the reminders of a recent dark past are still present: The makeshift memorials of the 4 victims killed.
"People are ready to move on and be there for each other," said Vicky Oliver with EPIC Francis House. "Continuing that sense of community, it's always been there but it's become even more intense now,"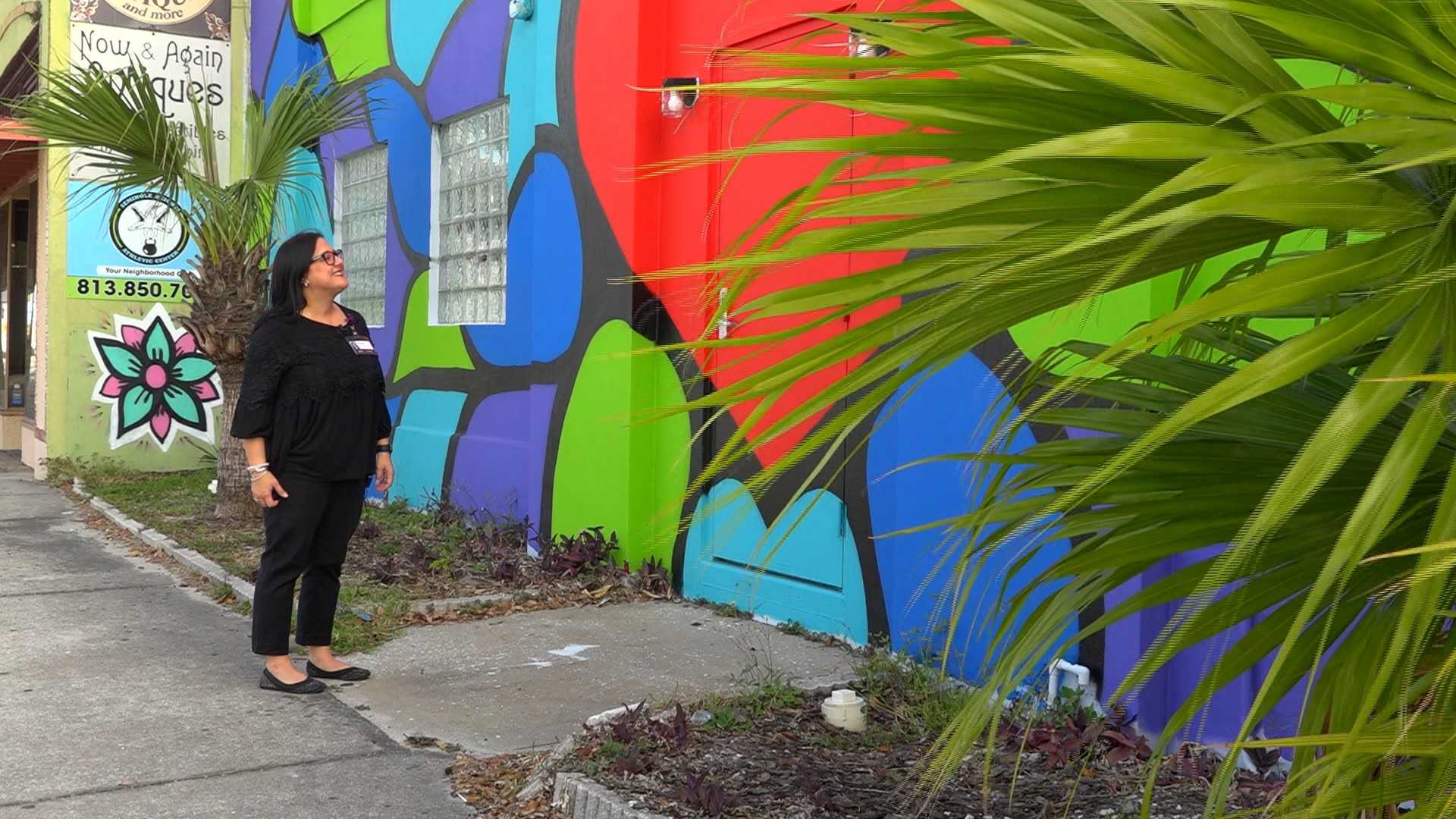 Oliver believes one way to destroy the area's bad reputation following the shootings was to fill it with color.
"I've had neighbors and people driving by say 'Wow this is so beautiful and cool,'" she said.
A mural with deep meaning to the artist, Skylar Suarez, who once called Seminole Heights home.
"When I was hearing about everything that was happening, I thought there has to be something I can do to help," Suarez said. "So, when someone reached out and said 'We have this wall, would you like to do something on it, something that conveys hope.'"
Suarez spent 20 hours on the Florida Avenue mural.
"When the idea came for the mural we felt it was a way to give back to the community," Oliver said.
The Francis House has been in Seminole Heights for over 25 years, but many people don't know what they do for the HIV community. Since the mural's painting, more people have become aware of their mission.
"Our clients are living long healthy lives so it's kind of like a symbol of all of that," Oliver said. "Now, we have a big red heart. Something for love and hope for the future."
To learn more about services and enrollment, please call EPIC at (727) 328-3260 in Pinellas County or (813) 237-3066 in Hillsborough County.