TAMPA, Fla. - State Attorney Andrew Warren announced he intends to seek the death penalty for a 24-year-old man accused of killing four people in southeast Seminole Heights last year.
Warren unveiled the decision to seek capital punishment for Howell Donaldson III at a Tuesday morning news conference.
"The law is clear. The death penalty is reserved for the most aggravated and least mitigated capital offenses," Warren said. "This case – in which in which the defendant murdered four innocent victims in a cold, calculated and premeditated manner – qualifies."
Donaldson is charged with four counts of first-degree murder in the deaths of Benjamin Mitchell, Monica Hoffa, Anthony Naiboa and Ronald Felton. The four victims were shot and killed over a 51-day span in October and November.
"The decision to seek death is not about what's popular or politically convenient," Warren said. "It requires far more than that."
Related: Documents sealed in case against Seminole Heights murder suspect
Previous: Seminole Heights bouncing back after murder suspect's arrest
Warren said it's his job to determine if there's a legal basis to seek the death penalty. He also said his team considered the wishes of the victims' families for "how to best achieve justice."
"I want to thank the victims' families," Warren said. "During the worst moments of their lives, they've taken the time to meet with me, our homicide prosecutors and our counselors.
"They've chosen to participate in this process, fighting through their anger and their tears, and we are grateful for their trust."
Donaldson's parents are scheduled to appear before a judge on Friday, Jan. 25. The parents were initially set to appear in court earlier this month after they refused to answer questions about their son.
Howell Donaldson Jr. and Rosita Donaldson were both served with subpoenas requiring them to appear at the State Attorney's Office in December to give testimony in the murder investigation.
The parents' proceedings have been combined with their son's criminal case, but defense attorneys want to separate the two.
A hearing for both cases is set for Friday morning.
Watch: Death penalty decision looms for suspected Seminole Heights serial killer
►Make it easy to keep up-to-date with more stories like this. Download the 10News app now.
Have a news tip? Email desk@wtsp.com, or visit our Facebook page or Twitter feed.
PHOTOS: Seminole Heights murder suspect Howell Donaldson III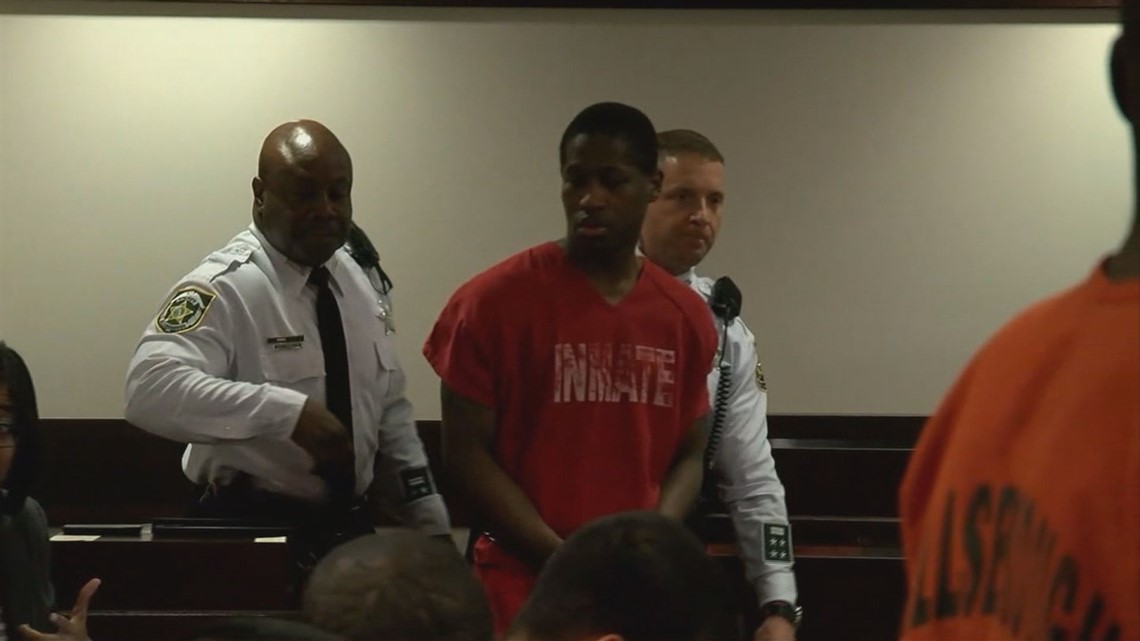 Photos: Seminole Heights murder suspect Howell Donaldson III