TAMPA, Fla. – The 24-year-old man accused of randomly murdering four people over a five-week period last year in southeast Seminole Heights appeared in court Friday, as did his parents.
Howell Donaldson III is charged with four counts of first-degree murder for his alleged role in the crimes.
His parents, Howell Donaldson Jr. and Rosita Donaldson are also facing legal trouble for refusing to cooperate with the investigation. They will return to court Feb. 9 for a hearing to "show cause." This will be their opportunity to convince a judge why they should not be held in contempt of court.
Donaldson III's attorneys wanted his case and the parents' case separated. A judge denied the motion, meaning the proceedings were consolidated correctly.
The Donaldsons previously said they are deeply hurt for the suffering victims' loved ones are enduring, but they will support their son in this case. However, Florida does not have parent-child privilege laws, so they are not immune from prosecutors' request for information.
They denied a request for an interview Friday.
Friday's hearing comes just a few days after state prosecutors announced they will seek the death penalty against Donaldson III.
Victims' family members have said they support prosecutors' decision.
"That's hard for me," Gloria Felton said in December. She's the sister-in-law of Ronald Felton. "I'm a mother myself. It's hard. It's hard. But whatever comes his way, let it happen."
Donaldson III is scheduled to make his next court appearance on June 12.
Related: State attorney will seek death penalty for suspected Seminole Heights killer
Previous: Seminole Heights bouncing back after murder suspect's arrest
Emerald Morrow is a reporter with 10News WTSP. Like her on Facebook and follow her on Twitter. You can also email her at emorrow@wtsp.com.
PHOTOS: Seminole Heights murder suspect Howell Donaldson III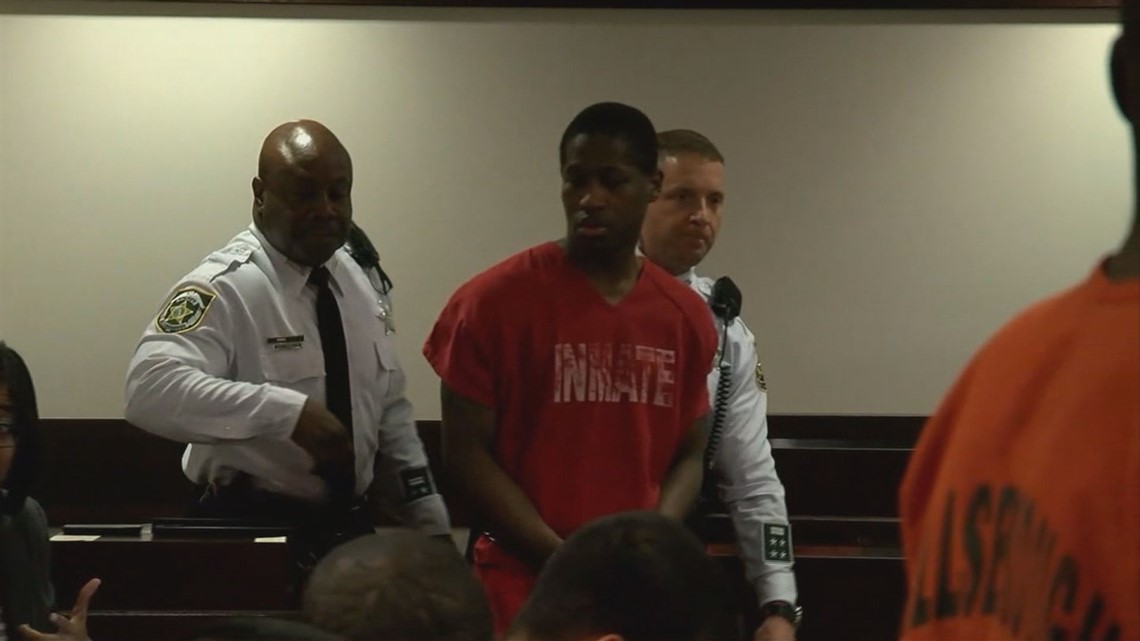 Photos: Seminole Heights murder suspect Howell Donaldson III