FREDERICK, MD -- A raging overnight fire at a UPS facility in Frederick may keep a few Christmas gifts from reaching their destinations.
According to Kevin Fox, spokesman for the Frederick County Fire Department, a fire was reported at the UPS facility located in the 6700 block of English Muffin Way around 11:41 p.m.
Once fire crews arrived on the scene they found 10 UPS trucks and a loading structure fully involved.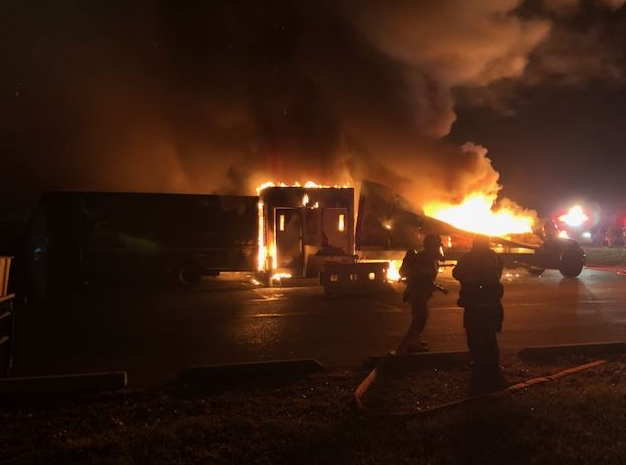 It took firefighters approximately 45 minutes to bring the blaze under control, Fox said.
No injuries have been reported.
Fox says a sprinkler system activated inside the main structure, limiting damage inside the facility. The building suffered mostly exterior damage, along with 10 trucks, and an unknown number of packages.
The cause of the fire is under investigation by the Fire Marshal, who at last check was still at the scene.
A spokesperson for UPS said they are working on rerouting packages that would normally go out on the trucks that were damaged. In addition, UPS is working on identifying shippers of the damaged packages and notifying them.