TAMPA, Fl- Sgt. Michael Nicholson was on foot patrol in Afghanistan, when he stepped on a 40-pound Improvised explosive device (IED)
He underwent 30 surgeries after the July 2011 attack.
"I lost both legs and my left arm," says Nicholson.
The transition back to civilian life is hard enough for many veterans, and for our wounded warriors it can be especially difficult.
"Spent two years in the hospital up at Walter Reed. There I was approached by the Stephen Siller Tunnel to Towers Foundation and they offered to make me a smart home where ever I wanted, and I chose Tampa because that's the hometown," he says.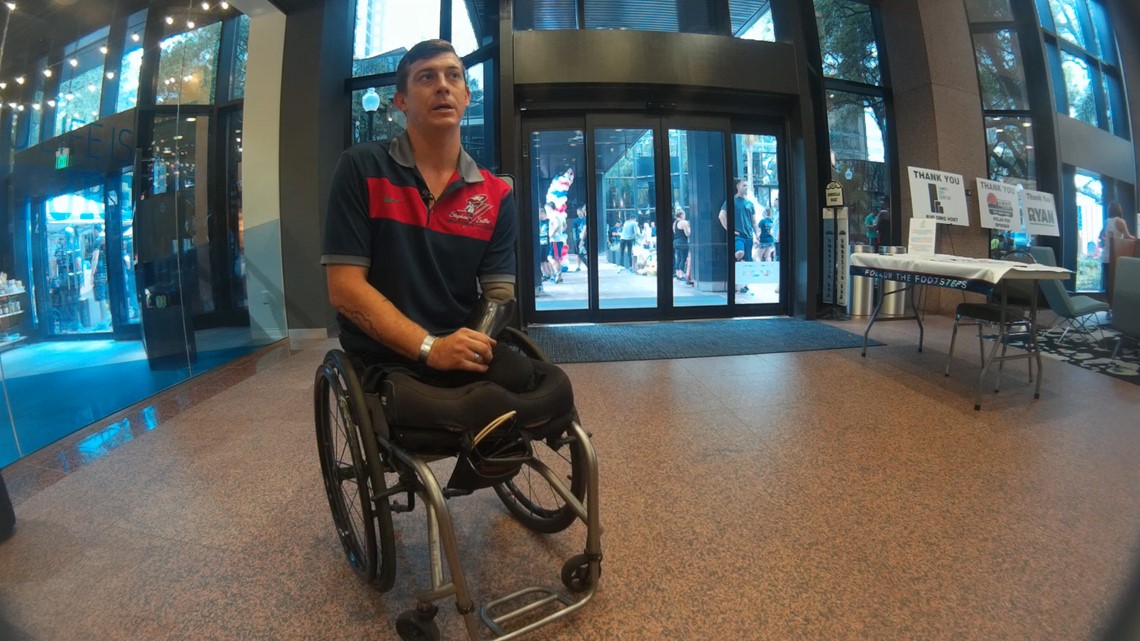 Events like the Tunnel to Towers stair climb not only help give back independence to wounded veterans but honor the first responders who gave their lives during 9/11 and those that continue to put their lives on the line for our community.
One by one, firefighters from across the Tampa Bay area strapped on pounds of gear and climbed more than 800 steps Saturday morning at One Tampa City Center.
They do it every year. It's all in honor of New York Firefighter Stephen Siller, who threw on his gear and raced through a tunnel to the twin towers on Sept. 11th, 2001.
He died trying to save others.
"It's a complete honor to be climbing with the first responders. It gives you an idea of what It was like for them during 9/11 when they're racing up the stairs and everyone else is racing down. It's super inspirational," says Dustin Miller, event director for the Tampa stair climb.
All proceeds from the climb will help build smart homes for wounded veterans like Sgt. Nicholson. So, they can focus on therapy, nothing else.
"Without having to stress about paying your rent that month. It gives you a chance to focus on mind, body and spirit and truly heal," says Nicholson.