ORLANDO, Fla. -- Universal Orlando clearly loves the 1980s, especially the decade's horror flicks.
Of the 15 haunted houses and scare zones at the park's Halloween Horror Nights this year, six of them are themed after '80s horror movies or are direct tributes to '80s horror style.
"When I think of how I first fell in love with horror, my mind is immediately filled with images of video rental stores," Show Director Blake Braswell said in a recent blog post. "I remember snatching up the cassettes of Chucky films and … Killer Klowns from Outer Space -- and now I get to use these very stories to scare our guests in the streets."
The most anticipated house this year wasn't created in the 1980s, but is a direct tribute to the decade of sci-fi cult horror.
Photos: First look inside 'Stranger Things' house at Universal's Halloween Horror Nights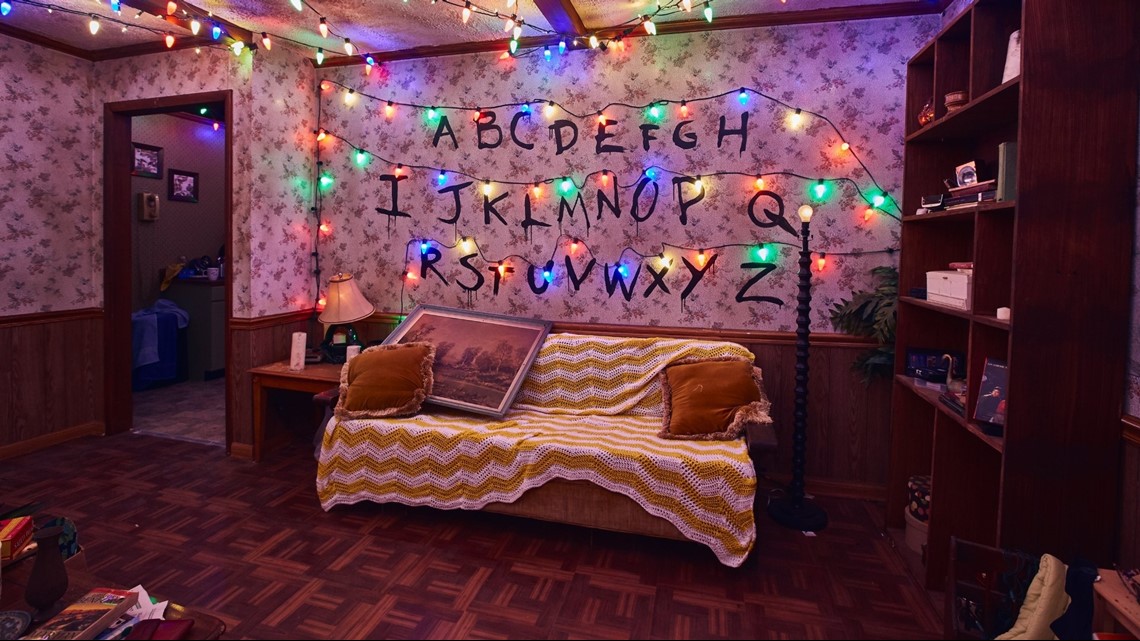 Previous: Inside the Upside Down: First look at 'Stranger Things' house at Halloween Horror Nights
During the event's opening weekend, the Stranger Things house saw wait times as high as 135 minutes. That's about two and a half hours to wait to venture inside the Upside Down, explore the Byers home decked out in flickering Christmas lights and escape from the monstrous Demogorgon.
The Stranger Things house is the park's most ambitious house yet, but it exceeds expectations with highly-detailed rooms and scare actors that guide you through the entire first season of the hit Netflix series.
For its 28th year, Halloween Horror Nights also has scares themed after Halloween 4 and Killer Klowns from Outer Space, which are both celebrating their 30th anniversaries.
Photos: Halloween Horror Nights pays tribute to classic 1980s horror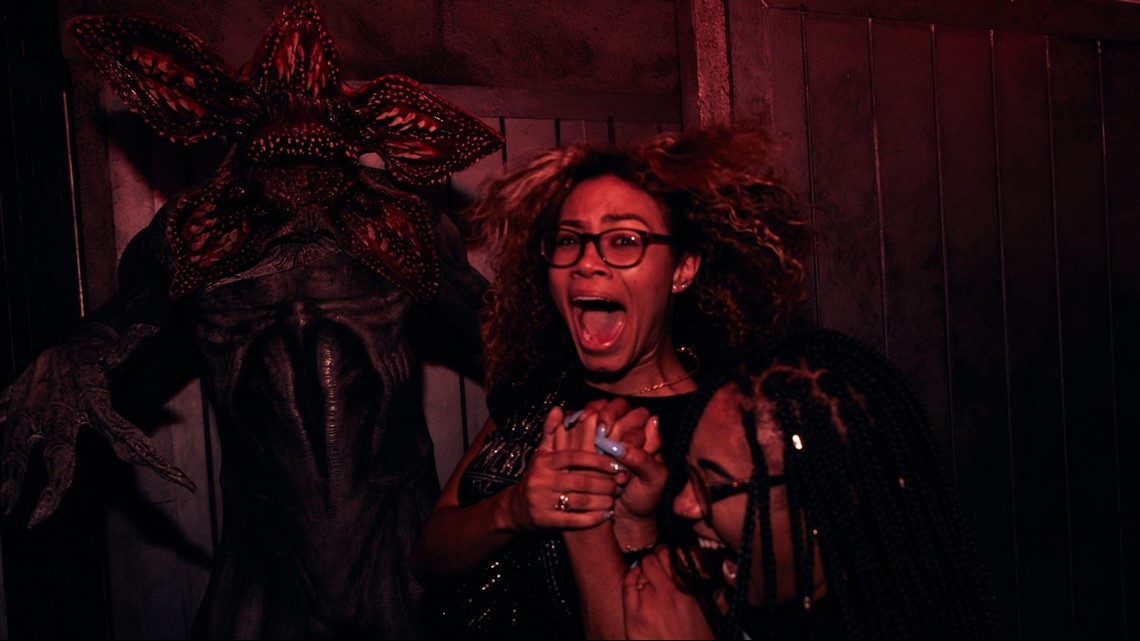 In the Halloween 4: The Return of Michael Myers house, guests are taken back to Haddonfield, Illinois, where the knife-wielding killer is back for revenge. You'll get to follow Jamie Lloyd as she's pursued by her demented uncle, Michael Myers.
When you walk through the Killer Klowns from Outer Space scare zone, you'll come face-to-face with the towering, creepy alien clowns wielding ray guns that turn their victims into cotton candy cocoons.
Other scares based on '80s classic horror include Poltergeist and the Revenge of Chucky scare zone.
The Poltergeist house immerses guests in the most iconic scenes from the 1982 film, starting with a trip under the Freeling house where a graveyard used to be. You'll even get to cross into "the light" through Carol Anne's closet portal.
The Revenge of Chucky scare zone brings to life the creepy, redheaded Good Guy doll and his crew of other demented toys from the 1988 film.
Rounding out the '80s tributes is an original concept scare zone -- Vamp '85: New Year's Eve, which is in the New York section of the park.
If you ever wanted to dance to 1985 hit music while being chased by vampire Prince and Michael Jackson, this is the scare zone for you.
Halloween Horror Nights runs select nights through Nov. 3 at Universal Studios Florida. Tickets start at $62.99. For more information, click here.
►Make it easy to keep up-to-date with more stories like this. Download the 10News app now.
Have a news tip? Email desk@wtsp.com, or visit our Facebook page or Twitter feed.