DALLAS — Latest update: 5 a.m. Wednesday
Nicholas made landfall as a category 1 hurricane along the Texas coast, on the eastern part of the Matagorda Peninsula with 75 mph max sustained winds with gusts up to 90 mph.
Tropical Depression Nicholas
Nicholas remains a tropical depression and will slowly move across Louisiana over the next couple of days.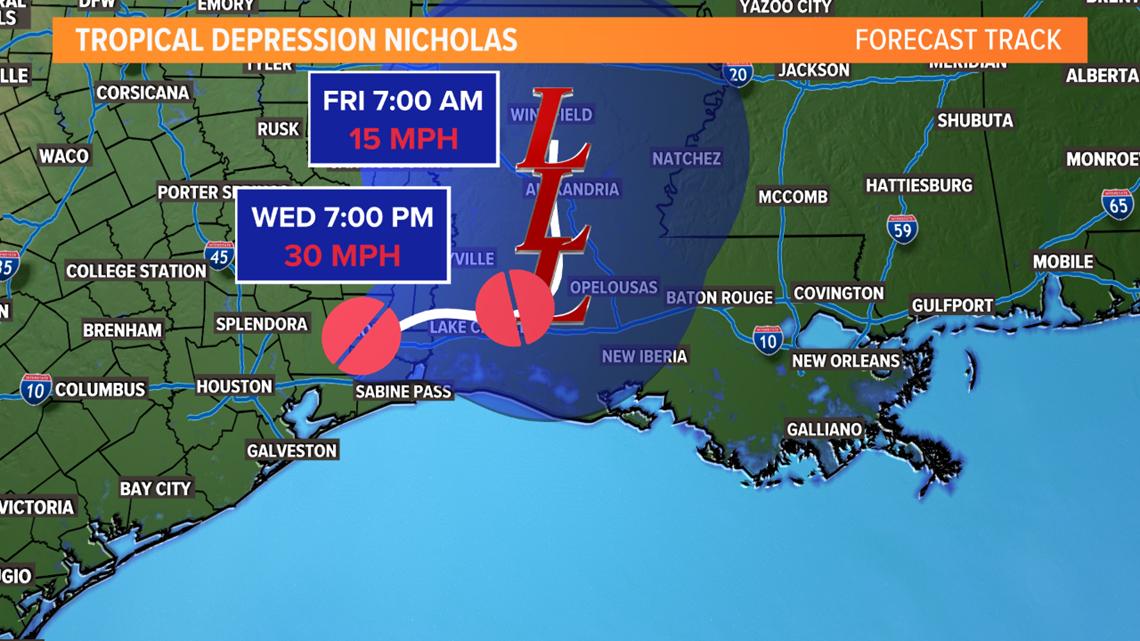 Main threats with this storm continue to be heavy rain flooding east or well east of the center of the storm.
Flooding and heavy rain threat
Highest rainfall totals over the next few days will be along the far eastern Louisiana coast, Mississippi and Alabama coasts, and the Florida Panhandle coastline.
Around 5in to 7in or more of rain is possible in those locations.
Areas well inland could see heavy rain that leads to flooding as well. Totals of 1in to 3in or more could occur well inland.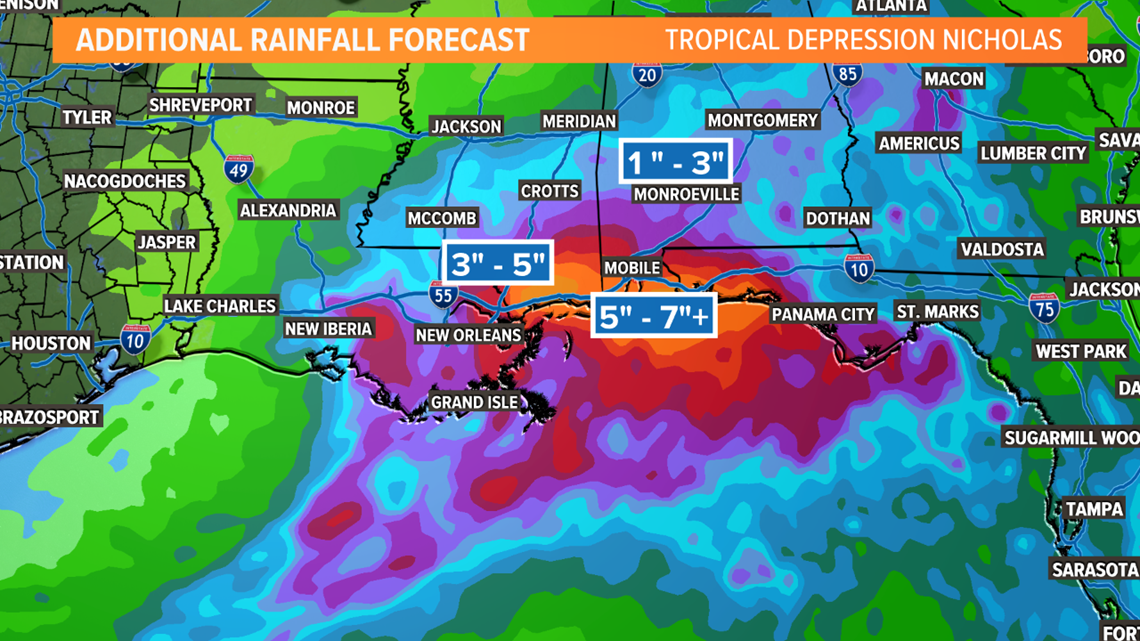 Flash Flood Watch
Flash Flood Watches continue for parts of the Gulf Coast states due to the threat of heavy rain causing flash flooding.
A flash flood is caused by heavy or excessive rainfall that happens in a short period of time, generally over the course of less than 6 hours, according to the National Weather Service.