VERO BEACH, Fla. — More than 100 men are being sought in a major human trafficking operation, law enforcement officials in Florida said Thursday.
Vero Beach police and Indian River County deputies released photos of 165 men wanted on charges of soliciting prostitution at massage parlors in Sebastian, Winter Park and Orlando.
At least two victims have been identified.
Among the suspects are small business owners, religious leaders, fathers, uncles, and former law enforcement, police said, according to CBS 12. They range in age from 19 to 84 and are from as far away as Rhode Island, Colorado and Canada.
Eight people were charged with running the operation.
Vero Beach Police
Human trafficking operation leads to 111 arrests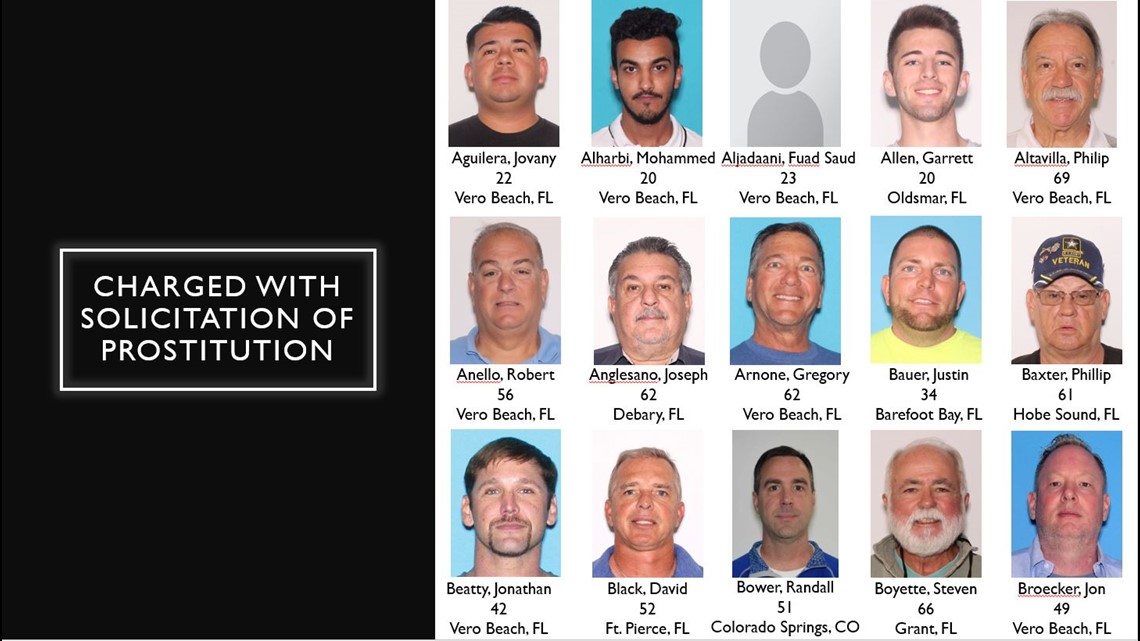 What other people are reading right now:
►Make it easy to keep up-to-date with more stories like this. Download the 10News app now.
Have a news tip? Email desk@wtsp.com, or visit our Facebook page or Twitter feed.