Kids mistakenly drink e-cigarette liquid that's packaged like junk food
Some e-cigarette packaging looks eerily similar to food that is irresistible to kids, prompting some children to accidentally drink liquid nicotine, according to federal regulators. Between January 2012 and April 2017, there were more than 8,200 e-cigarette and liquid nicotine exposures among children younger than 6. The Food and Drug Administration warned 13 e-cigarette liquid makers and sellers Tuesday that they need to change packaging. Products targeted include: "One Mad Hit Juice Box," which resembles children's apple juice boxes; "Vape Heads Sour Smurf Sauce," which resembles War Heads candy; and "Whip'd Strawberry," which looks like Reddi-wip topping.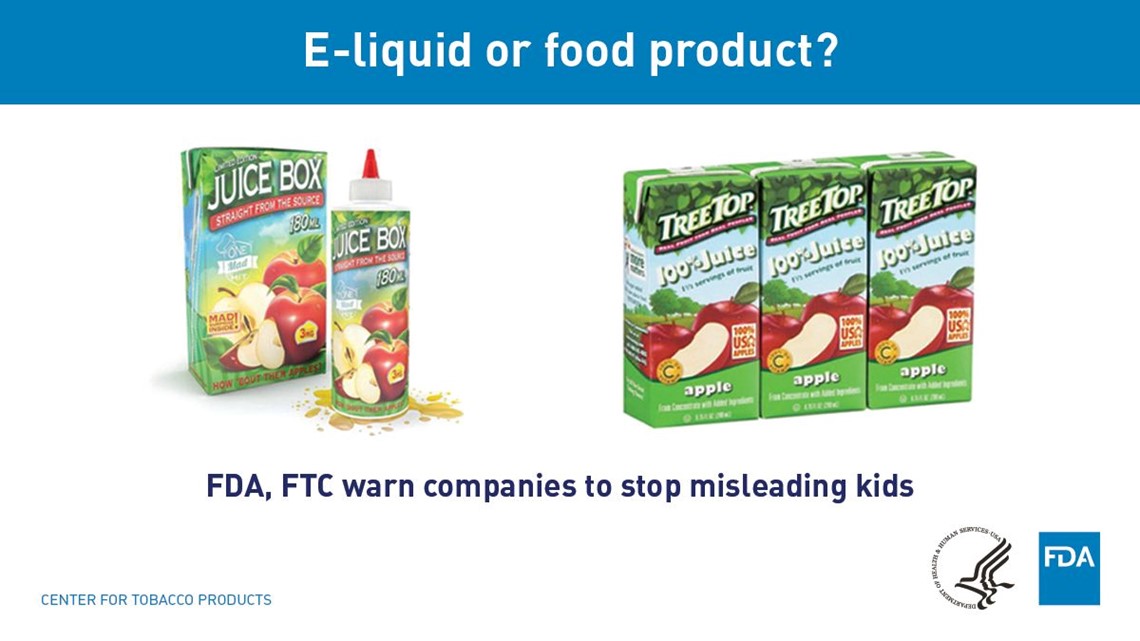 Prom dress, or cultural appropriation?
A Utah teenager's prom dress has the Internet debating: Is wearing a Chinese traditional dress to prom harmless or full-on cultural appropriation? Keziah Daum, who is not Chinese, wore a traditional Chinese dress to her prom on April 22 and tweeted a photo in the outfit. Daum found the dress at a vintage store and thought it was "beautiful." Others saw something else. "My culture is NOT your god**** prom dress," tweeted Jeremy Lam. Daum has repeatedly tweeted she meant no harm in wearing the dress, and some have expressed support for her dress choice. "I love and appreciate diversity and other cultures," Daum tweeted Saturday. "I mean no hate. I love everyone." Speaking of prom, one Michigan school is doling out "modesty ponchos" at prom.
Generation Z is the loneliest. And it's harming their health
Loneliness is a public health problem and now has a new face: young Americans. Members of Generation Z are far more likely than senior citizens to report being lonely and in poor health, according to a surprising survey of 20,000 Americans released Tuesday. The overall national loneliness score was alarmingly high at 44 on a scale of 20 to 80. But the prevalence of social isolation among those ages 18 to 22 raises even more concern with a rating of 48. Why does loneliness matter? It has the same effect on mortality as smoking 15 cigarettes a day, making it more dangerous than obesity, said Cigna, a health insurer that sponsored the study. Loneliness can also lead to chronic inflammation, damaged tissue and blood vessels, and an increased risk of heart disease, arthritis and diabetes.
ICYMI, here's what people are talking about: