HAMILTON COUNTY, Ind. — Providing meals to kids who are considered food insecure has been on Kristina Trusty's heart for years.
"As a teacher here in Noblesville, I know there is need because I see that need in my classroom," said Trusty. "Something that really surprises our community is there is need here in Hamilton County. For a lot of people, that takes them off guard."
The kindergarten teacher at Hinkle Creek Elementary School wasn't the only one wanting to help.
A 6-year-old boy in Trusty's class learned his kindergarten teacher created a small nonprofit.
"Fueled for School is a weekend meal prep program for food insecure youth," said Trusty. "Primarily, we feed the kiddos on the weekend. But we also cover holiday breaks and summer vacation time. The number of kids we serve fluctuates every week. It's typically between 350 and 400 a week," said Trusty.
The kindergarten student became one of the youngest volunteers to make meal packs.
"Some of the meal packs he was making were actually for his classmates and he did not know that," said Trusty.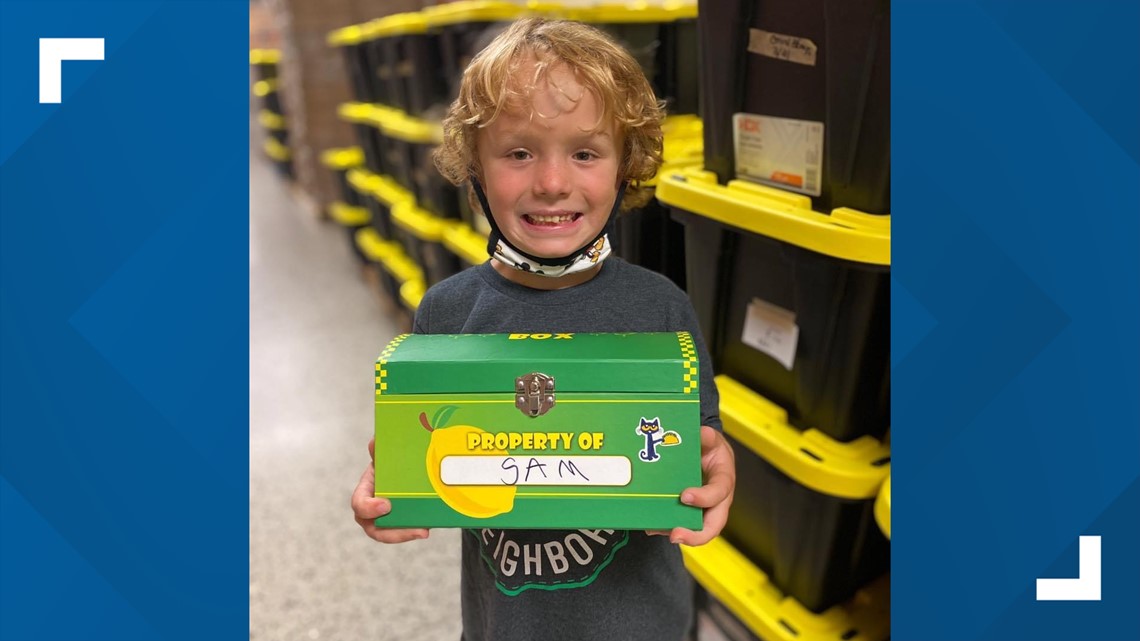 The young boy then made an unselfish request for his sixth birthday.
"I wanted donations for my birthday instead of presents," said Sam Abbott.
"That birthday, he raised $200 that we donated," said Sam's mother Sarah.
The Abbotts dreamed of raising more money for the teacher's nonprofit by creating a lemonade stand over Labor Day weekend.
"We live right on the golf course," said Sam. "A tournament comes in. We have a big party and the lemonade stand is just out there. If you want to donate, you can."
"That first year, we raised just over $1,000," said Sarah.
Every Labor Day weekend since, the lemonade stand kept growing. There were even water slides and a band added. As the event grew, so did the donations.
"Last year was his big year of just over $8,000," said Sarah.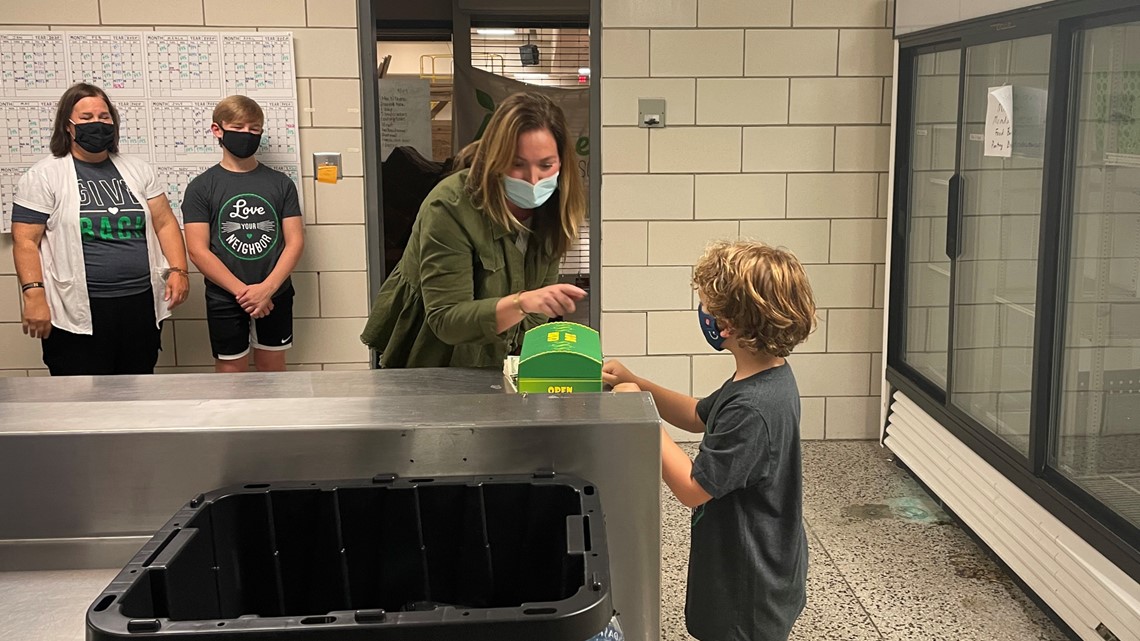 Days after holding his latest lemonade stand for Fueled for School, Sam returned to his old kindergarten class.
"We're going to go in there and surprise her with a big check. She doesn't know it at all. So, it's going to be really cool," said Sam.
Sam's fourth lemonade stand exceeded his own goal. He raised $11,360.
"The average cost of a weekend meal pack is about five dollars," said Trusty. "So, as you can imagine, $11,000 will go a long way in providing weekend meal packs for children in need."
Trusty says the huge donation will allow them to purchase more expensive food items like meat and dairy products.
Applause erupted in Mrs. Trusty's kindergarten class when they learned what the fourth grader had done.
"I was quite shocked to see him come in today," said Trusty. "I knew he set a big goal. The truth is, I thought it might be a hard goal for him to meet. But he blew it out of the water."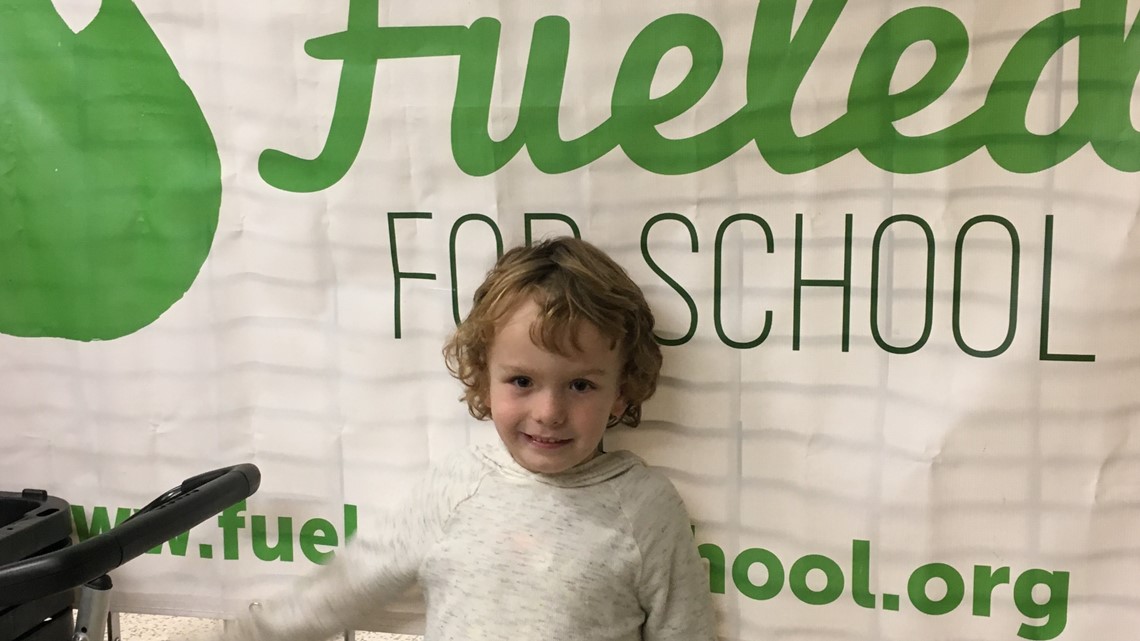 Sam has now raised more than $20,000 for Fueled for School.
"It makes me feel really good," said Sam.
The mayor of Noblesville was in the classroom to see the young boy's check presentation.
"I just wanted to come hang out with Sam Abbott. Because I want to be Sam Abbott when I grow up," said Mayor Chris Jensen.
Sam's effort will feed kids in Noblesville.
"Sam continues to come out year after year making meal packs with his family. Continuing with his lemonade stand and it's been a pleasure and watching it evolve. It really speaks to the impact a child can make in their community," said Trusty.
His effort is inspiring his parents and the state of Indiana.
"For somebody who is 9 years old to do what he's done over the past four years. He's an inspiration to me," said Sarah.