An Indiana State Police trooper is dead after a traffic crash in Tippecanoe County Friday night.
It happened around 10:25 p.m. on Old State Road 25 near Stair Road, not far from Americus along the Wabash River.
Trooper Peter R. Stephan, 27, was killed. He's a four-year veteran of ISP. Stephen was pronounced dead at the scene.
A preliminary investigation indicates Stephan was heading northbound on Old State Road 25 south of Stair Road when his 2018 Dodge Charger squad car entered a curve. For reasons that authorities have yet to determine, his car left the east side of the roadway, rolled at least once and crashed into a utility pole.
He was responding to a request for assistance call from another trooper in Americus.
Stephan is survived by his wife and six-month-old daughter.
"Our heart breaks for his family, for his friends for his coworkers," said State Police spokesman Sgt. Ron Galaviz.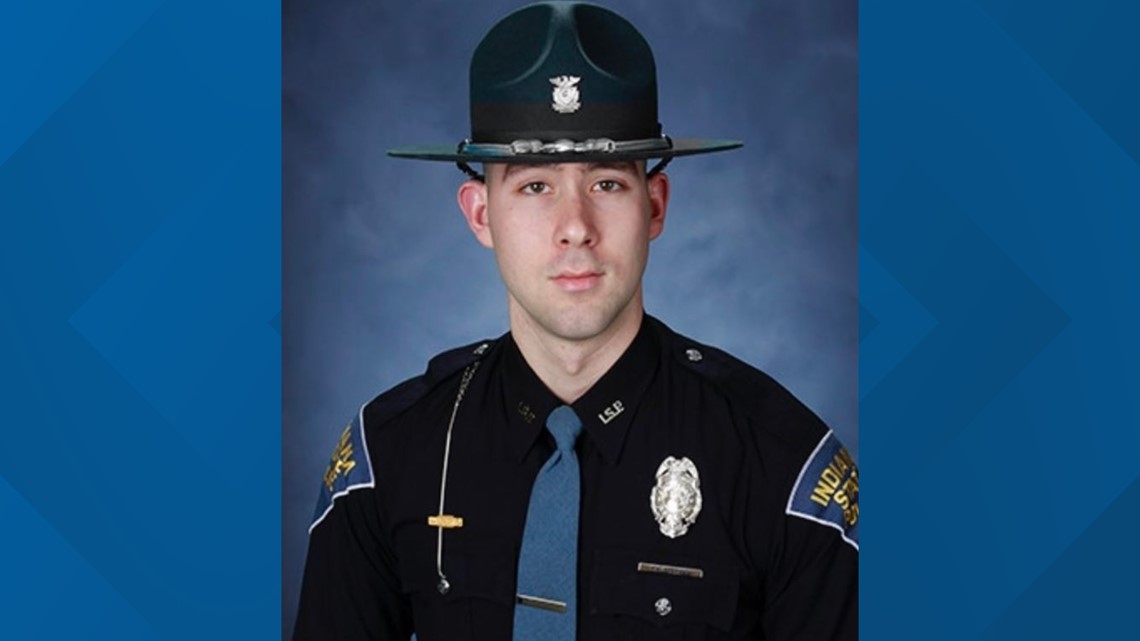 State Police are planning to set up a single memorial fund for Stephan's family, and are requesting no other fundraiser account be started on their behalf.
"This is a tremendously sad day for the entire Indiana State Police family. We will band together as we always do in support of Trooper Stephan's family, friends and co-workers," Indiana State Police Superintendent Douglas G. Carter said.
"It's a tremendous loss for the community," said Galaviz, "a young man with a great future ahead of him."