Social media filters can be a launch pad for health issues, new research suggests.
If you're selfie savvy, you probably know how to capture the right shot of yourself to look your best. But social media platforms full of selfies and filtered images could result in more than just likes.
Dermatologists and cosmetic surgeons call it Snapchat Dysmorphia. Doctors say some social media users are going to great lengths, sometimes physical procedures, to look a certain way in photos posted online.
When you alter a photo and see a better-looking version of yourself staring back at you, you might start to think that's what you should look like all the time, an article published in the Jama Facial Plastic Surgery Medical Journal suggests.
"When I first started working in the cosmetic industry, patients would bring in pictures of celebrities or just reference celebrities wanting to emulate a certain type of feature or look," Dr. Neelam Vashi, director of the Ethnic Skin Center at Boston Medical Center, who co-authored the article, said. "But now there's this trend that I've noticed where patients are bringing in their own filtered photographs and want to achieve that look."
In the last year, more than 50 percent of cosmetic professionals saw patients specifically wanting to look better in selfies, the American Academy of Facial Plastic and Reconstructive Surgery found.
"I find it more in my under 30, my 22 to 32 range...where I see more situations where...they'll show me a photo of someone on a reality TV show, and I explain those are incredibly photoshopped," Dr. Kristin Haneian, nurse practitioner with Elite Medical Aesthetics and Age Management, said.
Haneian said she is diligent about holding consultations with clients in order to clearly understand their expectations and to properly determine whether they show signs of depression of body dysmorphia.
"I can't filter your face permanently, but I can help you obtain good skin, clear skin, healthy skin," she said. "But what you see on an app is not representative of reality."
Changes to the way you look can come even before you apply any filter. Researchers at Rutgers New Jersey Medical School said just taking a selfie augments a person's facial structure in the photo.
SELFIE DISTORTION: Dr. Kaliash Narasimhan explains how facial structure and proportions can change based on the distance the selfie is taken.
"The proportions of your face changes as you change the camera angle, Dr. Kaliash Narasimhan, of Narasimhan Plastic Surgery in St. Petersburg, said. "When you're straight on...your nose is going to look larger. As you bring that in, you're going to see larger proportions. As you bring it out, the nose gets smaller."
"Traditional camera length is about 5 feet, (which) is going to give you exact proportion, but the selfie view is about a foot away, so you'll see a larger nose," he said. "As you bring (the phone) up, the (angle) slims the face, it accentuates the cheekbones and it makes the jawline and neck look slimmer. It also makes the nose look less wide."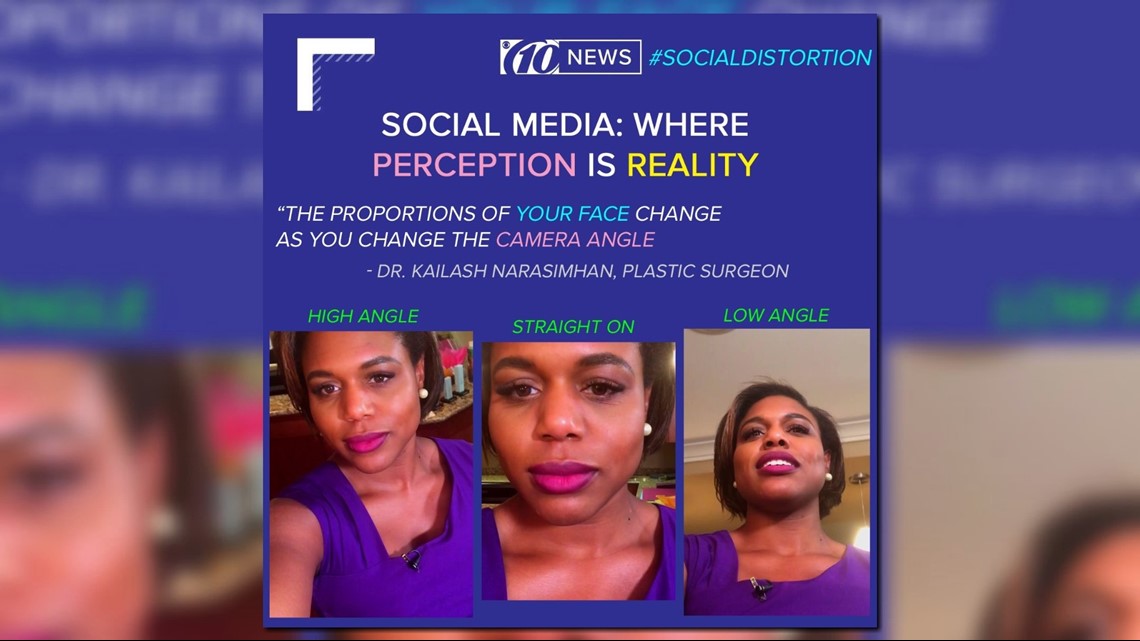 The connection between social media and self-esteem is nothing new, Dr. Samantha Winton with Integrated Care Clinic in St. Petersburg, said.
"When people view social media more, their body dissatisfaction increases," she said. "They're more likely to be in a negative mood; they're more like to view the thin ideal as something they want to aspire to."
Snapchat Dysmorphia is clearly more than just wanting to look like an idealized version of yourself, which is easily accessible with filters and retouching apps.
It's also about how you compare your photos with others' -- often as retouched as your own, but presented as reality.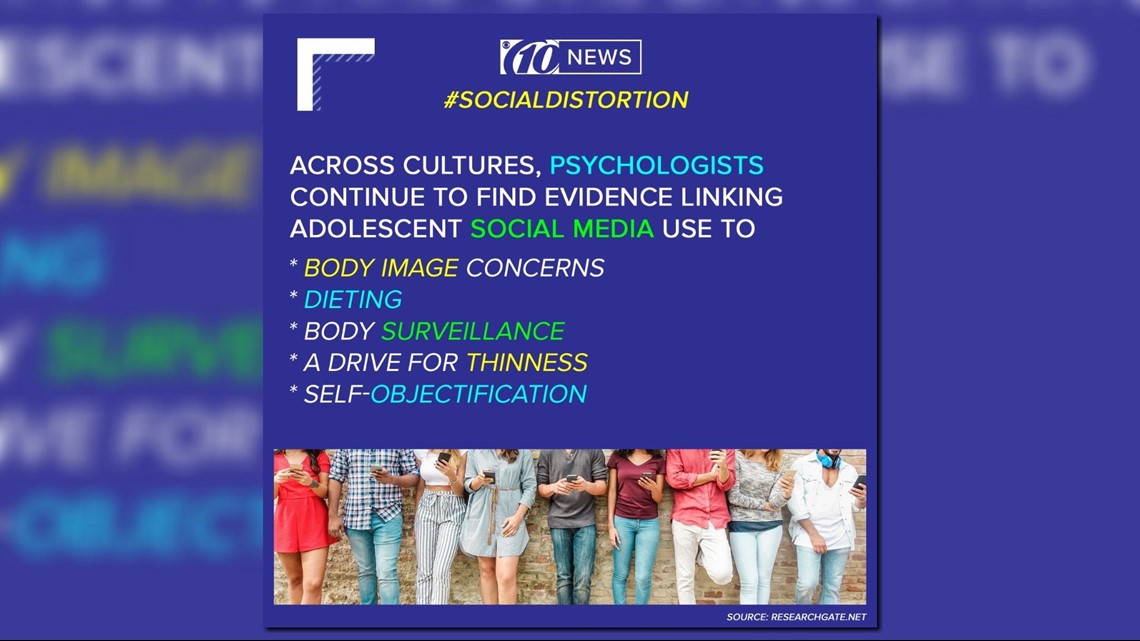 Winton said education and self-acceptance is the best way to tackle issues that arise from the selfie-obsessed generation.
"In order to develop positive body image, we have to change the way we think about ourselves rather than changing what our bodies look like," Winton said.