TAMPA, Fla. -- Among those attending the Wednesday service for President George H.W. Bush at Washington's National Cathedral was former Florida Gov. Bob Martinez.
"It brought back memories of years gone by," Martinez said via FaceTime after the funeral.
For Martinez, it was a reunion of sorts. He saw fellow members of Bush's cabinet. After serving as Tampa mayor and Florida governor, Martinez served as Bush's drug czar.
"When you're sitting there waiting for the ceremony to start and you're on the bus riding to the cathedral, you think a little bit about the time you spent with him," he explained.
Photos: President George H.W. Bush and Bob Martinez
President George H.W. Bush and Bob Martinez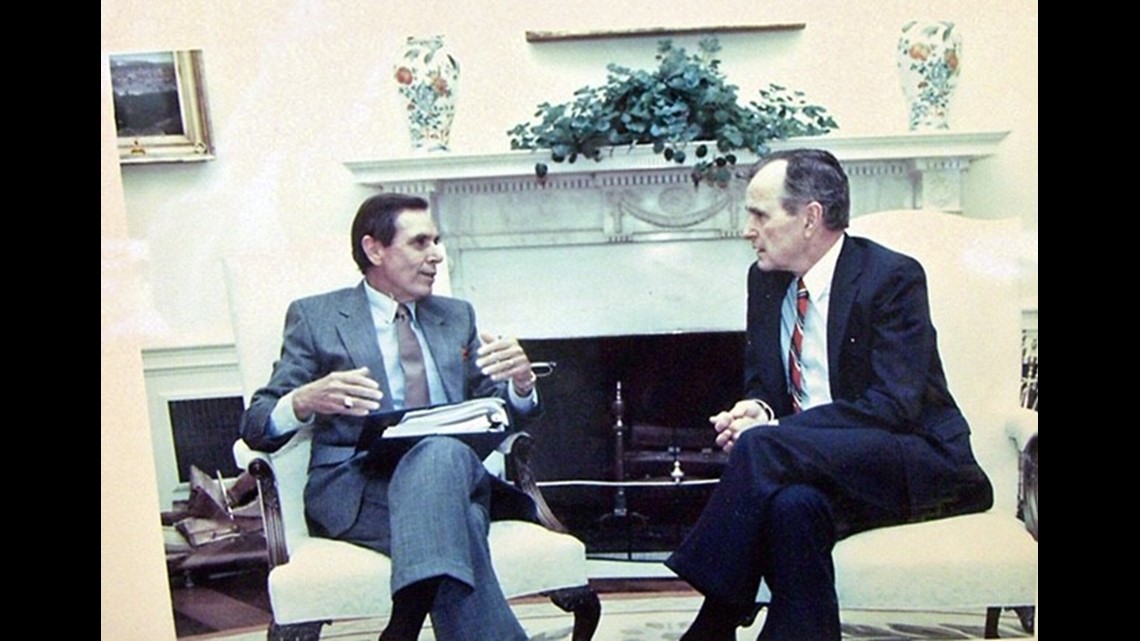 Martinez shared photos from his home in Tampa over the weekend. They document the time he shared with the former president. From his swearing-in ceremony in the Rose Garden to holidays with the Bushes, Martinez's friendship with Bush spans more than three decades.
While millions of people watched Wednesday's service around the world, Martinez is part of a small group who watched it in person.
"Everyone who spoke just did an incredible job, and a great warrior has gone up to heaven," Martinez said.
He was especially impressed with former President George W. Bush's eulogy, but he said the most moving moment of the week came Monday when Bush's casket arrived at the Capitol.
"The display of the military, the way they handled the entire protocol was just unbelievable and soul-stirring," Martinez said. "I don't think I'll ever forget that."
►Make it easy to keep up-to-date with more stories like this. Download the 10 News app now.
Have a news tip? Email tips@wtsp.com, visit our Facebook page or Twitter feed.