TAMPA, Fla. — The Green New Deal has been a contentious proposal for lawmakers since the Democrats began pushing the initiative to fight climate change.
Rep. Alexandria Ocasio-Cortez of New York called for a Green New Deal, which is intended to transform the U.S. economy to combat climate change and create thousands of jobs in renewable energy.
RELATED: Democrats seek Green New Deal to address climate change
On Friday, young people in Tampa rallied to demand lawmakers take legislative action toward the deal and against climate change.
"They are striking because they believe the climate crisis should be declared a national emergency since time is running out," a press release from student organizer Anika Nayak stated.
The march was in unison with thousands of similar youth events across the country.
Students host climate change rally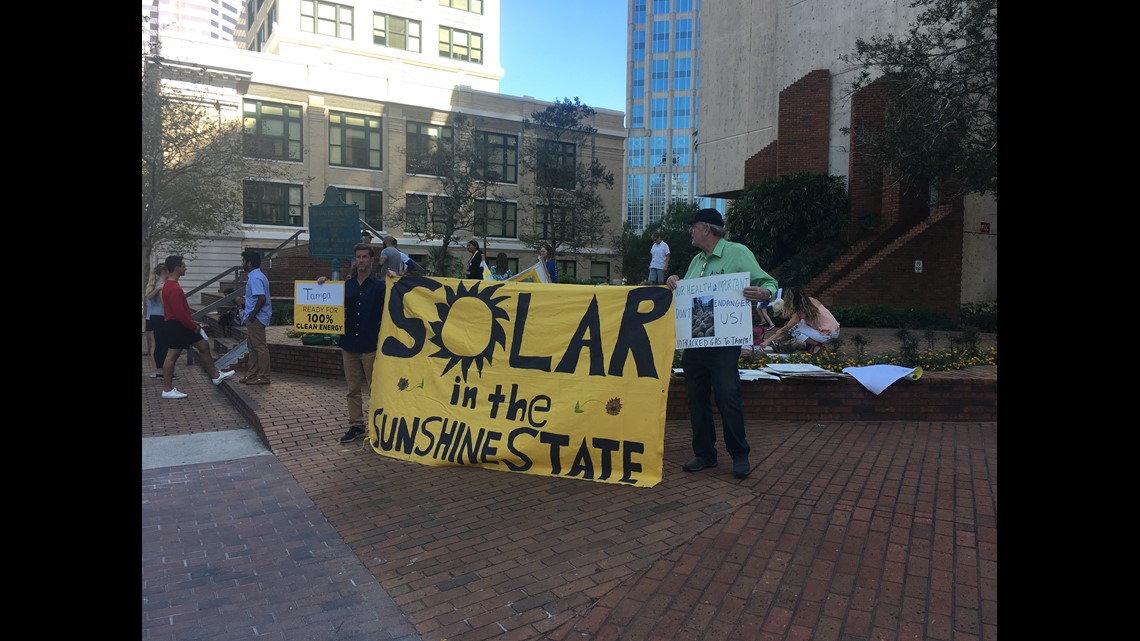 The rally happened began at 3 p.m. at Tampa City Hall and included students from local Tampa high schools, colleges and universities.
The young American activists say they were inspired by 16-year-old Swedish climate activist Greta Thunberg who has been striking in Europe and Australia since August 2018.
What other people are reading right now:
Have a news tip? Email desk@wtsp.com, or visit our Facebook page or Twitter feed.