TAMPA, Fla. – Researchers at the University of Florida College of Marine Science launched an underwater vessel last week from Clearwater Beach that will help determine if red tide is crawling along the sea floor.
The glider traveled 50 miles northwest of the beach to an area known to spawn red tide blooms this time of year.
USF collaborated with the Florida Fish and Wildlife Conservation Commission on the investigation.
They're using the underwater glider, which is an autonomous robot that uses sensors, to measure the likelihood of algae blooms and their location. It has wings and ballast adjustments that allow it to travel while floating and sinking along the way.
The mission is scheduled to last four weeks. Since the Aug. 24 deployment, the vessel has traveled about traveled about 40 miles, about 31 miles west of Anclote Key to about 71 miles west of Honeymoon Island.
Scientists are trying to understand how Gulf water circulates. They say once they have that information, they can better predict where the red tide will move once it forms.
USF scientists deploy robotic glider to investigate source of red tide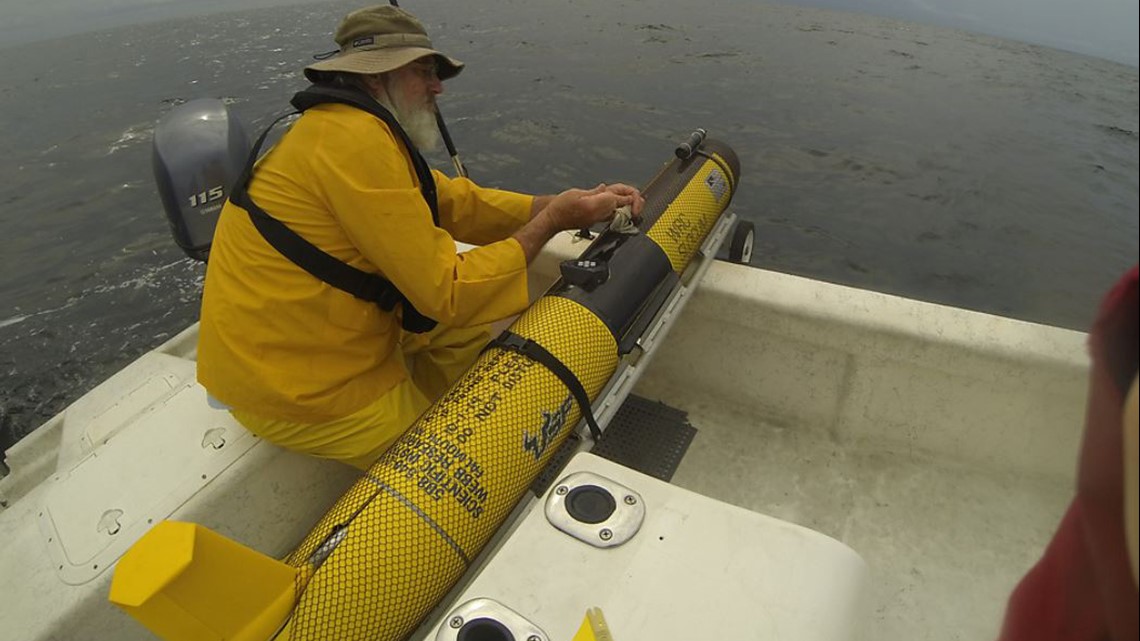 Photos: USF scientists deploy robotic glider to investigate source of red tide
USF scientists are hoping once this investigation is completed, it will help spark support for a long-term sampling effort to be used for red tide but also oil spills and other hazards that impact fishers.
Anyone can track the glider's progress on the Gulf of Mexico Coast Ocean Observing System's website.
Reporter Shannon Valladolid is interviewing a scientist on this investigation and will have more on the story for 10News This Evening.
►Make it easy to keep up-to-date with more stories like this. Download the 10News app now.
Have a news tip? Email desk@wtsp.com, or visit our Facebook page or Twitter feed.