ARCADIA, Fla. — The DeSoto County Sheriff's Office put out a desperate plea to help find the two men accused of stealing a vehicle left running in a Walmart parking lot with a dog inside.
Deputies say the owner left the vehicle running with the air conditioner on for the dog named Xochilt on June 26 at an Arcadia Walmart.
Two men looked like they were scouting the parking lot for an opportunity to steal a vehicle or something from a vehicle, according to deputies, when they discovered the vehicle with its engine still running.
The two men are accused of stealing and driving off with Xochilt still inside.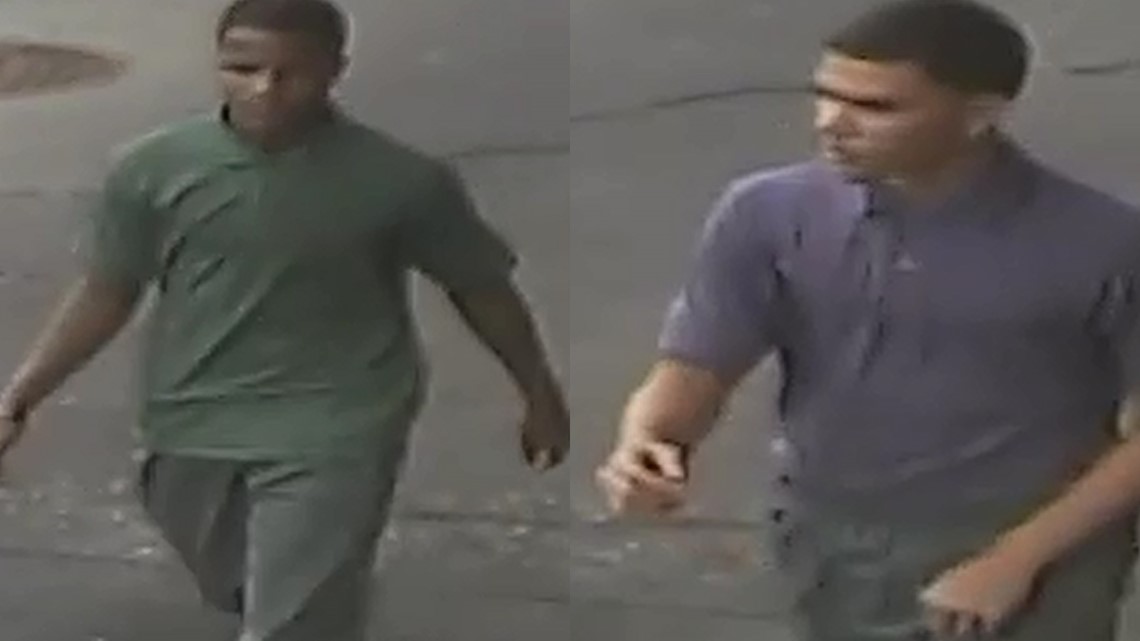 Almost a week later, the vehicle was recovered on July 2 in Hialeah in Miami-Dade County. Xochilt's body was found inside the abandoned vehicle. Deputies suspect the dog died from heat stroke.
Detectives processed the stolen vehicle and brought Xochilt's remains back to the family for a proper burial.
Deputies continue to ask the community for information on the two men involved in hopes of identifying "these criminals who are responsible for the death of a loving family dog, Xochilt," the sheriff's office added.
The sheriff's office the most heartbreaking part was telling the family about the death.
"Our prayers go out to the Lopez family," the sheriff's office wrote in a post. "We now need to find JUSTICE FOR XOCHILT."
Anyone with information on the suspects is asked to contact Detective Nicholas Danese or Lieutenant Jose Raya with the DeSoto County Sheriff's Office Investigative Division. They can be reached at (863) 993-4700.
What other people are reading right now: