TAMPA, Fla. — When living in Florida, most people come to terms with never fully having fall or winter seasons like other states in the U.S. – but did you know there are some parts of the Sunshine State that still see fall foliage?
It's all based on specific trees that can be found throughout Florida – especially in the Panhandle.
The reason leaves change colors is because of photosynthesis. According to the Smoky Mountains National Park, leaves create vivid hues of green from spring through summer into early fall by creating Chlorophyll.
But once fall begins and days get shorter, the production of Chlorophyll slows down, sometimes completely stopping, which leads leaves to show their "true" color.
And for all the Flordia natives who hardly get to see the beauty of changing leaves, there are trees in the Sunshine State found in specific regions where you can see it happen.
Florida Maple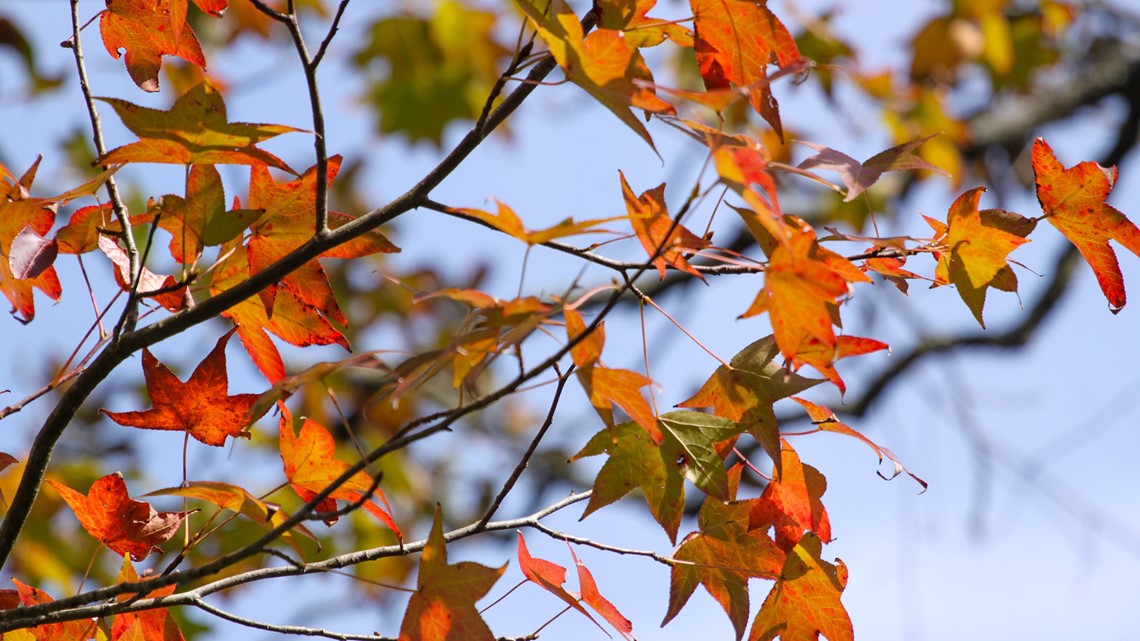 Florida is usually too hot for most maple trees, but a specific type can be found throughout North Florida and some areas of Central Florida.
They are best known for their fall colors when the leaves turn colors in the autumn and fall off in the winter months. The leaves will change to a muted yellow-orange color.
The tree will start to regrow leaves in the spring.
Crape Myrtle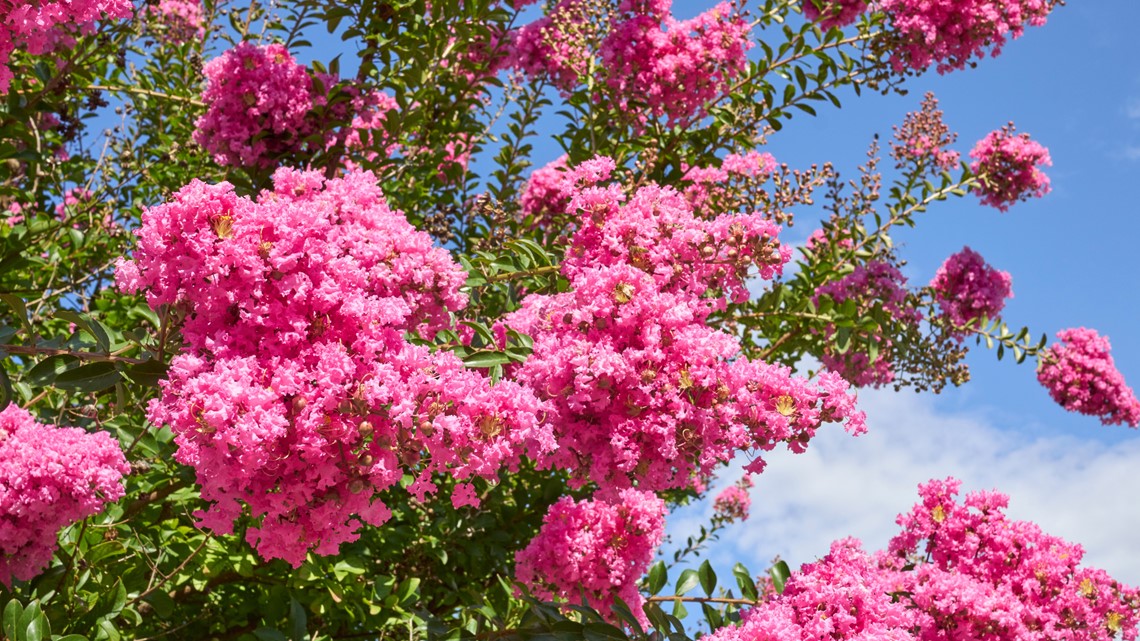 These trees might be well known for their beautiful summertime flowers, but they also have nice fall leaves for people to check out.
But not all crape myrtles are the same – some have white flowers that usually have yellow leaves during the fall and others with red or pink flowers have orange or red leaves.
Sweetgum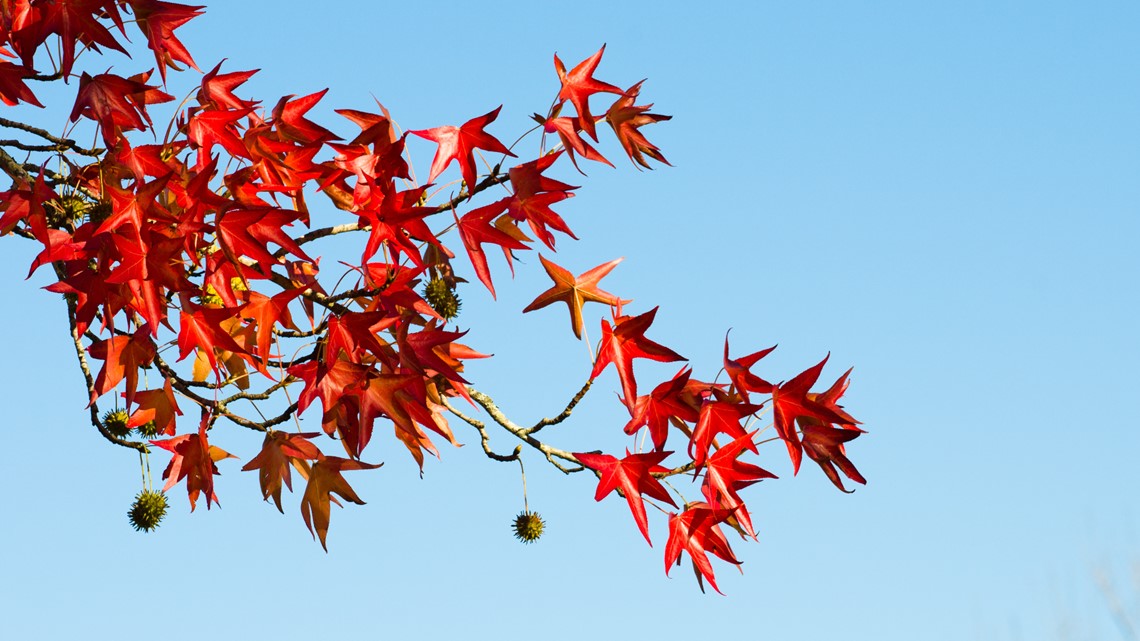 These trees have star-shaped leaves that litter branches in the Central Florida area. The leaves turn bright red, purple, yellow or orange in winter.
They can grow up to 75 feet tall and 50 feet wide.
Sycamore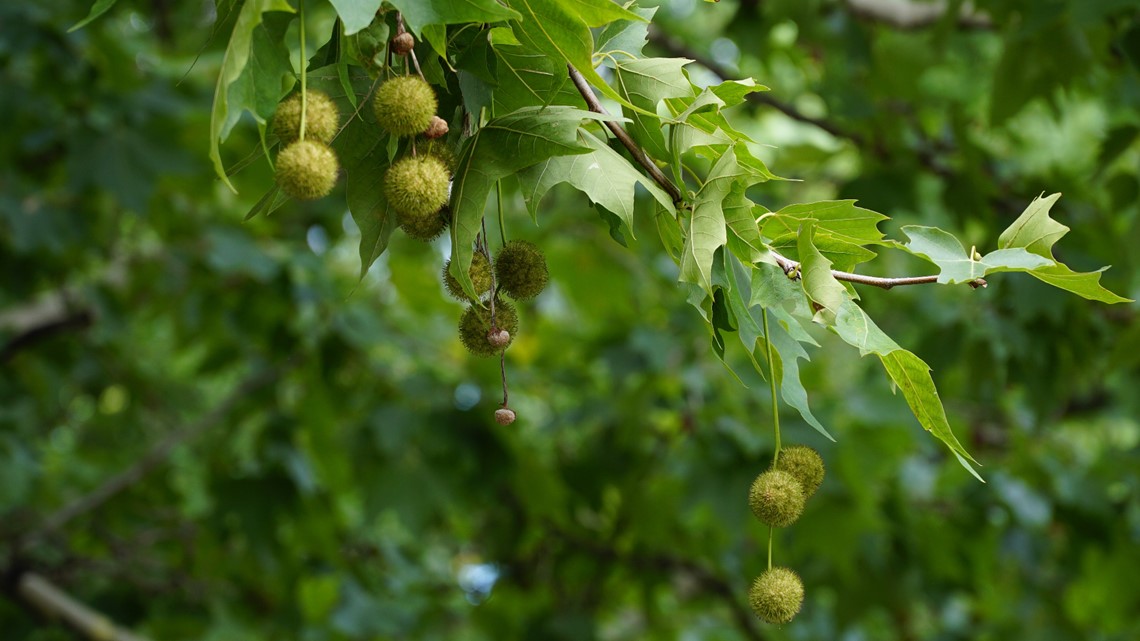 The sycamore tree is one of the earliest trees with leaves to change color – showing off yellow and brown shades at the beginning of September.
By the winter time, the leaves are usually brown, and they fall off.
WKMG-TV reported back in 2021 that the Panhandle is the best place to start when searching for fall leaf colors.
"About an hour west of Tallahassee and north of Bristol sits Torreya State Park, where the stunning colors of fall can be seen on the southernmost section of the Appalachian mountain range," the media outlet explains.
Gainesville can also be a good location to see colors with the Florida maple, sweetgum, persimmon and sugarberry trees.
And in Central Florida, people can go to Wekiwa State Park in Apopka to see the cypress and maple trees that grow there.