Nearly 7 million dogs suffer from this heart disease. This woman helped bring a life-saving procedure to Florida
Vets at the University of Florida told her the best option for saving Dutch's life would be to see Dr. Masami Uechi in Japan.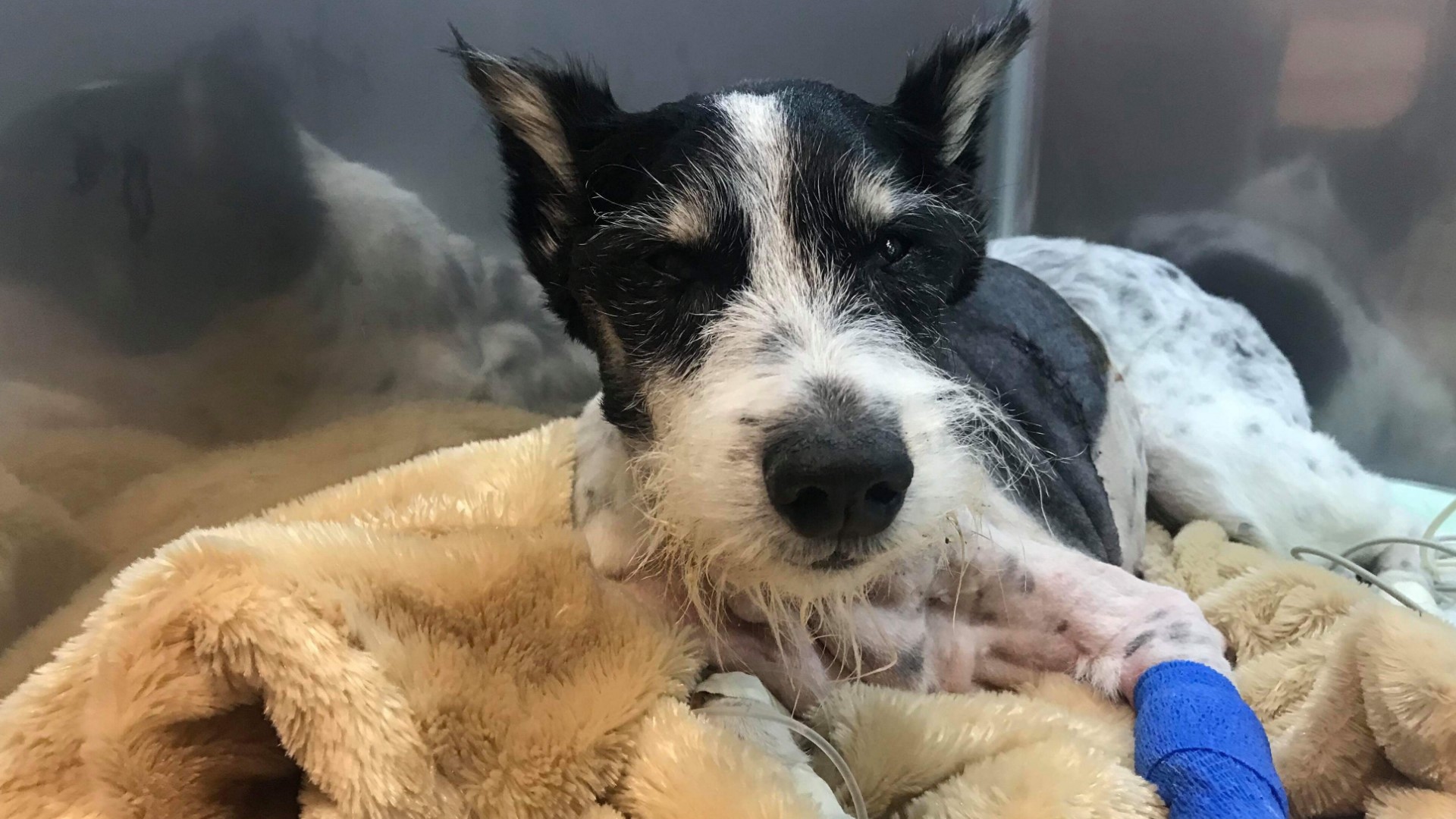 Julieanne Schmidt says her dog Dutch isn't just a pet -- he's part of the family.
"He's like my second heart," Schmidt said. She rescued Dutch from an animal shelter after Hurricane Katrina hit in 2006. She said Dutch is like no other dog she's ever owned.
"We saw his face; that black and white old man white eyebrows," Schmidt said. "It just melted our hearts. We saw his picture and we said we had to have him."
So when the now 13-year-old miniature schnauzer was diagnosed with congestive heart failure early last year, Schmidt decided she would do whatever it took to help her dog get better.
"We just knew we couldn't see him suffer and die," she said. "He would just basically stop breathing and his heart would stop and I couldn't bear that."
$40K to save Dutch
:
Schmidt took Dutch to the University of Florida in Gainesville, where veterinarians told her it was too late for medication to be effective. They said the best option for prolonging Dutch's life would be to see a world-renowned veterinarian from Japan named Dr. Masami Uechi.
He's one of the only vets in the world who has successfully performed a type of canine open-heart surgery that could possibly save Dutch's life.
"My husband and I just said, 'well, we're going to do it no matter what,'" Schmidt said.
The surgery wouldn't be easy or cheap. To fly overseas, Dutch had to get special vaccinations and remain in quarantine.
"It was around $40,000," Schmidt said.
Five hours in surgery
:
Schmidt and Dutch made the trip last February, meeting Uechi in France for the surgery.
"His heart was actually so enlarged it was twisted in his chest and pressing on his trachea which was causing the choking and the coughing," Schmidt said.
After five hours in the operating room, she says the surgery was a success.
"When they came out, the doctor was actually super excited and happy and said 'you're not going to believe this -- his heart started up on its own,'" Schmidt said. "I immediately started crying."
Schmidt said Dutch is now back to his normal self.
"He's off all medications and he's fine," Dr. Simon Swift, a veterinary cardiologist at UF, said. "It's fantastic just seeing them recover and in particular, ones that have been really end-stage heart failure and you know they're going to die in the next few weeks. Seeing them recover and effectively be normal dogs again is fantastic."
Saving other dogs
:
Schmidt said she wasn't satisfied with saving just her own dog. According to vets at UF, mitral valve disease -- the condition Dutch has -- affects as many as 7 million dogs across the U.S.
"They have difficulty breathing, they struggle to breathe, and if not treated they will drown," Swift said. "That's what happens to dogs with heart failure. They will drown with fluid in their lungs."
Schmidt is working with a non-profit group and UF vets to help convince Uechi to come to Florida. Their efforts worked.
Beginning this summer, Uechi will make regular trips to operate on sick dogs and to teach Florida surgeons how to do the same thing.
"He's in his late 50s and so there's a time he wants to stop doing this and, of course, it would be a tragedy if he stopped and there wasn't anyone else who could take over," Swift said. "He wants to train the next generation of surgeons. It's a great opportunity to be able to offer this service but also to train other surgeons on how to do it in the future."
Schmidt said she realizes the surgery's steep price may not be affordable for most, but for her, the extra time she's been given with Dutch is priceless.
"He's already lived beyond his diagnosis," she said. "It's incredible...that's been the best year of my life."
Once UF can perform its own operations, vets say the price will go down. The vets in Gainesville hope to share what they learn with other universities so the same surgery could one day be more widely available at a price more could afford.
"I think it's the best thing next to his heart repair that I can imagine," Schmidt said. "It's going to save a lot of dogs' lives."
The Mighty Hearts Project is a group working to make advanced treatment for mitral valve disease more widely available in the U.S. You can read more about their mission on its website.
Dutch: the Florida dog saved by rare heart surgery