TAMPA, Fla. — Tampa Mayor Jane Castor confirmed to 10 Investigates the city is negotiating possible land swaps to free up land currently occupied by two business properties atop a destroyed Black cemetery along North Florida Avenue in Tampa Heights.
"We've continued to work on being able to take over ownership for the Gonzmart property and the towing location so that we can make that entire area a memorial to...Zion," she told 10 Investigates' Emerald Morrow.
Castor said the city has been working on a possible deal for "well over a year."
The 2.5-acre Zion Cemetery was established in 1901 by businessman Richard Doby. Archaeologists and historians say through a series of land transactions over a period of about two decades, the segregation-era cemetery was eventually auctioned, sold and re-parceled for redevelopment.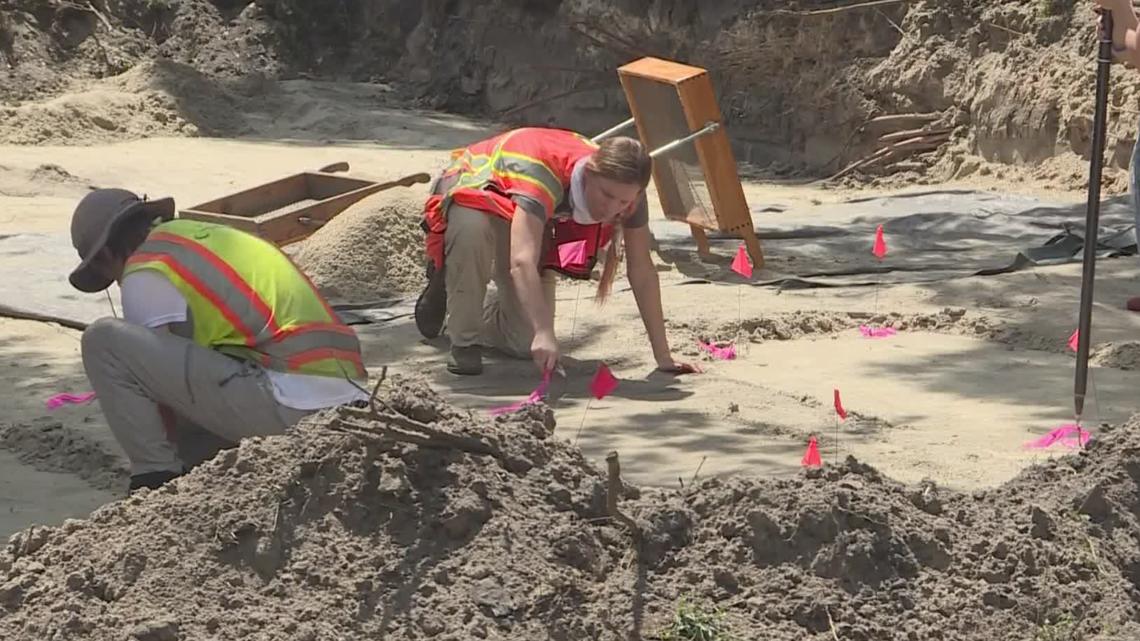 Archaeologists believe there could be even more graves beyond those that have been confirmed.
The Tampa Housing Authority, which owns approximately 1.5 of the 2.5 acres that cover Zion, vacated its buildings on top of the cemetery. THA has also committed to turning over its land to the Zion Cemetery Preservation and Maintenance Society, the nonprofit formed to restore the gravesite.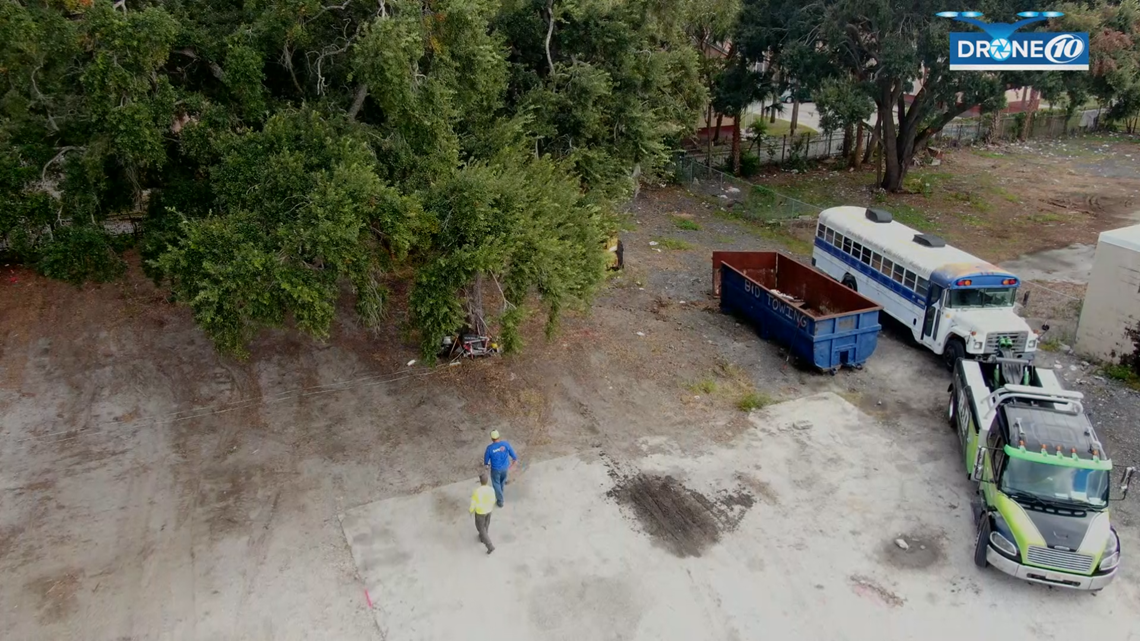 Neither of the two private businesses has publicly pledged to do the same.
"The Housing Authority, from day one, freed up its land--at great cost to the housing authority during a time where, you know, affordable housing was at its all-time highest urgency and scarcity in this community. We vacated 32 units and we've kept those 32 units vacant for [more than] three years," Leroy Moore, chief operating officer at the Tampa Housing Authority, said.
Moore says the other owners should step up whether the city does or not.
"To continue business as usual, commercial enterprises on top of a sacred burial ground for [more than] three years at some point gets to be intolerable," he said. "And I think both the Preservation Society members and me personally have gotten to that point. I can't explain it and I certainly can't excuse it."
10 Investigates reached out to the Columbia Restaurant Group for an interview with owner Richard Gonzmart. A spokesperson said on Wednesday, "Thank you for your questions. We have no comments at this time."
Tony Huffman, general manager at Sunstate Wrecker Service, said his office has not heard anything from the city of Tampa about a land swap, and there have been no conversations with the city about Zion Cemetery for well over a year. He previously expressed concern that without a land swap, there would be no place for the towing company to operate.
"I couldn't begin to tell you which agency ultimately will have jurisdiction over this, so we're just doing business as normal," Huffman told 10 Tampa Bay in January 2020.
Fred Hearns, president of the Zion Cemetery Preservation and Maintenance Society, said he believes only government can resolve this grave dilemma.
"I have met with the representative of the mayor," he said. "We've talked about where we are and the fact that we would hope that the city would advocate for the same thing that I'm advocating for, is that we find a way to purchase that property from those two private property owners."
The Zion Preservation and Maintenance Society hopes to build a memorial and genealogy center at the Zion Cemetery site, but Hearns says it can only properly happen if the group owns all the land.
"The design work can't be done until we accumulate the land there," he said. "We need leadership...But so far, nobody has taken the bull by the horns who has the authority to do so."