AUSTIN — The brother of the missing Austin man told KVUE he has seen video that reportedly shows him in the moments before he disappeared -- and he didn't like what he saw.
A manager at The Alibi on Rainey Street showed Mitchell Gutierrez video Friday that showed his brother, 25-year-old Martin Gutierrez, behaving strangely both inside and outside the bar the night he disappeared.
RELATED:
Family of missing 25-year-old Austin man offer $5K reward, continue search after Thanksgiving
"You try not to suspect foul play or something, but it was odd because my brother went to Lustre Pearl, being OK, to Alibi, zero to 100," Mitchell said. "It just makes your mind wonder and think, 'Did somebody mess with my brother?'"
The video, which KVUE has requested but has not yet seen or obtained, reportedly shows Martin sticking to himself inside the bar and, at one point, running outside.
"We had four friends out there with him. But yet he's on his phone the whole time, and he's just kind of alone. Everyone's talking and he's just by himself," Mitchell said. "Then, the way he exited the bar running out and all this stuff -- He's making this weird movement, and it's not him. Like I said, he's a bulky kid. It was odd. It wasn't Martin."
Martin disappeared from Rainey Street early Monday morning. The last activity on his phone, according to his brother Mitchell, was a phone call to a friend where he supposedly requested a ride home. The friend was unable to pick him because she was at work.
PHOTOS: Austin man missing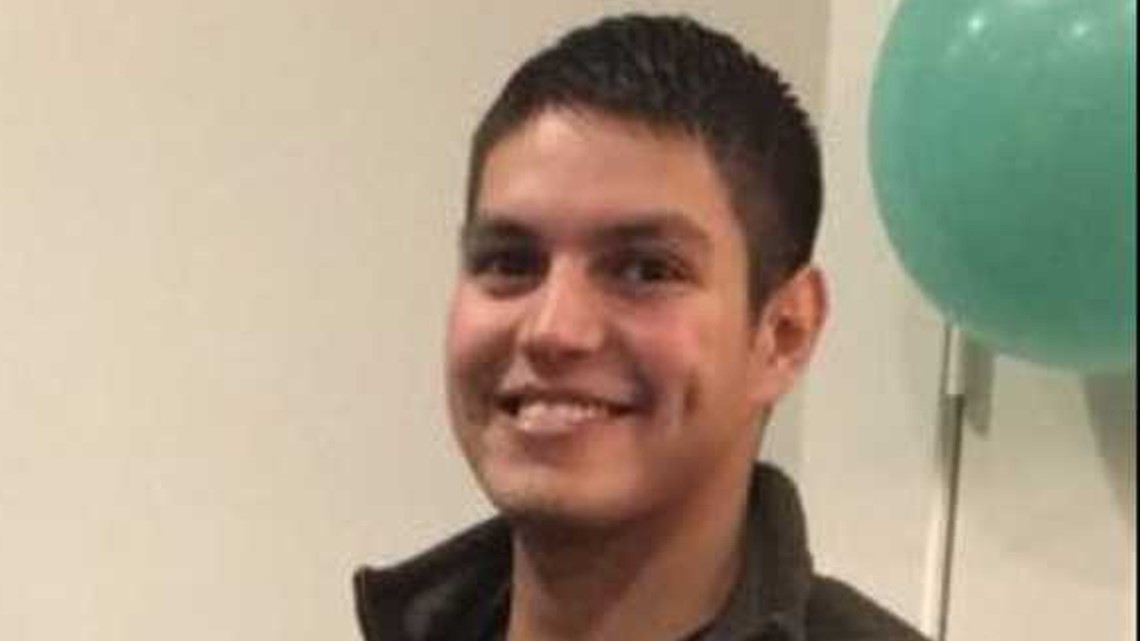 Friends and family have searched for Martin throughout the week, even placing posters with Martin's face on it as far from Rainey Street as the Texas State Capitol.
"I just don't want people to forget my brother. I want to keep it going so that he stays on top," Mitchell said.
They will continue to search for him during the weekend. Their focus is on getting access to more surveillance footage from people and business owners who may have been out of town when Martin disappeared.
The family is offering a $5,000 reward for any information about his whereabouts. If you have any information that can help detectives, call 9-1-1 or Austin Police.