Five-year-old Slade Thompson woke up from his tonsil surgery crying.
His parents weren't allowed in the recovery room at the UPMC Susquehanna Williamsport Regional Medical Center for a few moments, but he really needed a hug.
That's when the Renovo, Pa. resident turned to nurse Annie Hager.
"Will you snuggle with me?" he asked her.
Annie, a mother of two herself, was happy to oblige. She took Slade in her arms as he cried into her chest.
"One hundred percent I would want someone to be there for my child," Annie said.
Meanwhile, Slade's mom Layla Thompson was watching her son from outside the room. She was touched by the sight of Annie comforting her son and snapped a photo of the two.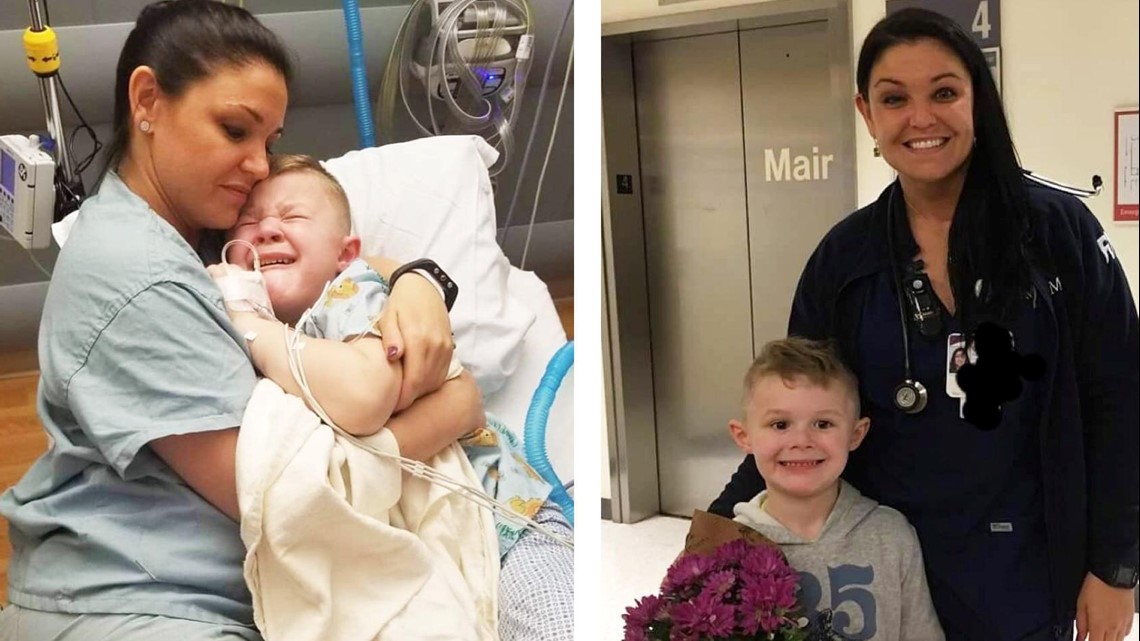 "I started immediately tearing up," she said.
Layla knew her son's caregiver must be a mom herself, since Annie did exactly what Layla would have done for her young son.
Slade was getting surgery on his tonsils and nose, but has been to many doctors and hospitals in the past three years for an unrelated condition. He walks on his toes, a condition that can sometimes be a result of autism. The strain on his feet has become so severe that he had to have surgery on his Achilles tendon.
Despite his frequent hospital visits, Layla said Slade isn't always so comfortable around nurses and doctors, so she knew he trusted Annie.
Slade and Layla have returned to visit Annie, and Slade even brought her flowers. The two women have become friends after the encounter.
When he saw Annie again, Slade told her, "That's my friend, she kept me safe."
"I really appreciated what she did for Slade," Layla said.
HeartThreads are the best stories about the best of us.