TAMPA, Fla. - A new football stadium could be coming to the University of South Florida campus, but school officials stress there's quite a process to work through before the first bit of turf settles.
Early questions now have some answers, however, including the location of the 40,000 to 50,000-seat stadium and an analysis of cost. The open-ended details of a feasibility study that's been under development for about a year were announced during a news conference Tuesday, Aug. 8.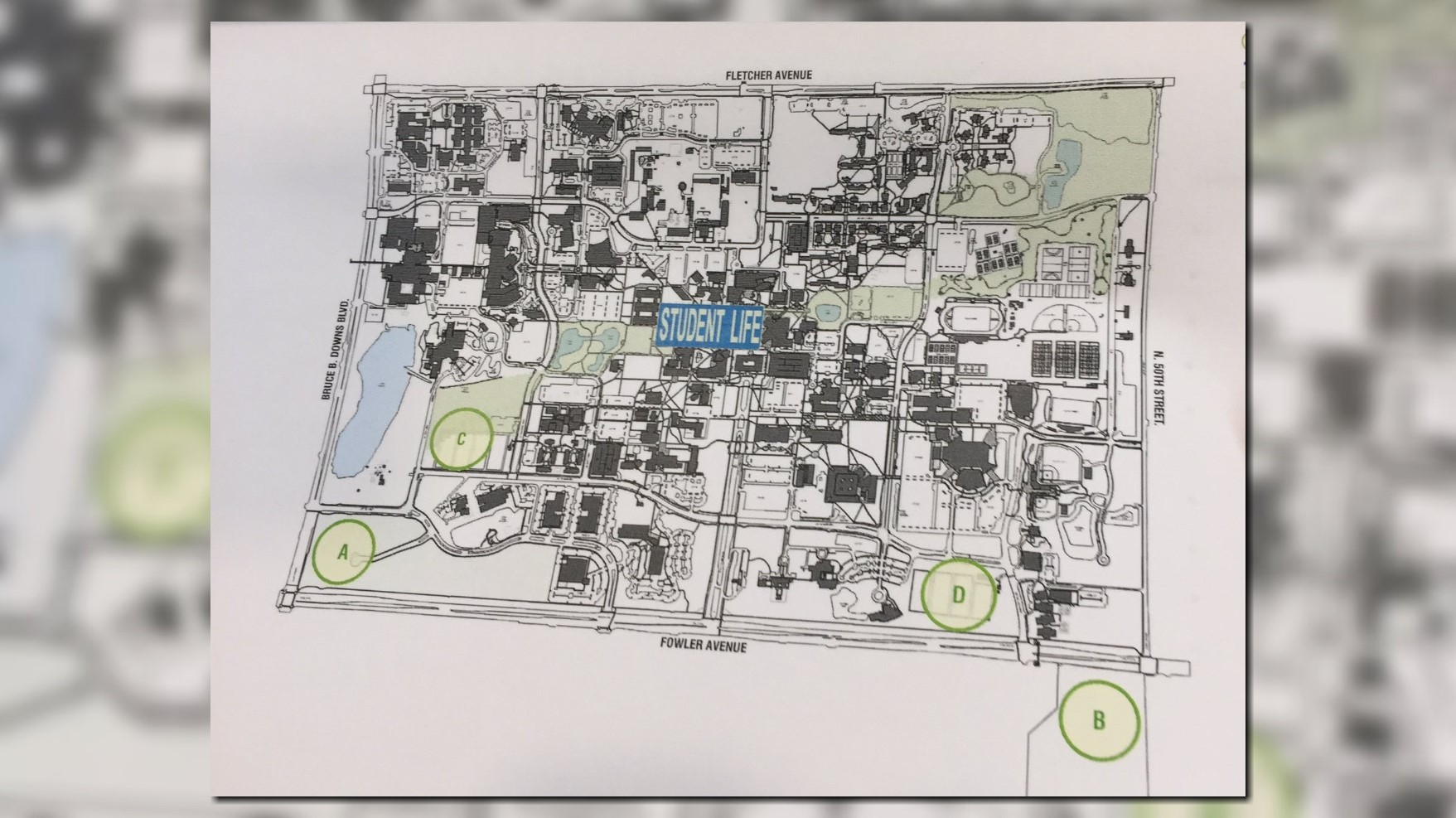 One detail appears the clearest: no taxpayer nor student tuition dollars will be used toward a stadium's construction, said Calvin Williams, the USF vice president for administrative services.
Williams designated two on-campus zones the Bulls' football team could call home over Raymond James Stadium. One is in an area near East Fowler Avenue and Bruce B. Downs Boulevard -- with a $202 million price tag -- and the other is East Fowler and USF Bull Run Drive, which runs about $194 million.
They are on the west and southeast sides of campus, respectively.
Although no educational funding is wanted for this project, it's been used in the past: a 2016 10Investigates report found USF ran a budget deficit in the fiscal year 2015, and needed to withdraw money from the USF Foundation to help close the gap. Meanwhile, students picked up another $16.7 million in varsity athletic costs via student fees.
Full-time students paid approximately $400 a year in student fees, on top of tuition bills, to USF Athletics.
Mark Harlan, the USF athletic director, and Williams next plan to present the study to a university board of trustees committee meeting Aug. 17.
It's from there the study will examine how financially feasible a stadium would be and how private donations could cover the estimated costs, Williams said.
USF President Judy Genshaft earlier this spring told alumni association board members about the school's stadium feasibility study -- saying they're serious about building one, but it could take five years minimum.