GAINESVILLE, Fla. -- The University of Florida Football's Ring of Honor soon will have a new inductee: Heisman Trophy winner Tim Tebow.
The former NFL starter is slated to be honored during the Florida-LSU game on Oct. 6, with his name unveiled and displaced in the north end zone of Ben Hill Griffin Stadium, university officials announced Wednesday.
"I am so humbled and thankful to be able to receive this blessing, being inducted into the Ring of Honor," Tebow said in a news release. "I know in my heart that I truly couldn't have done it without amazing coaches and teammates who loved and sacrificed for each other so that we could accomplish our goals.
Photos: Tim Tebow through the years
Tim Tebow through the years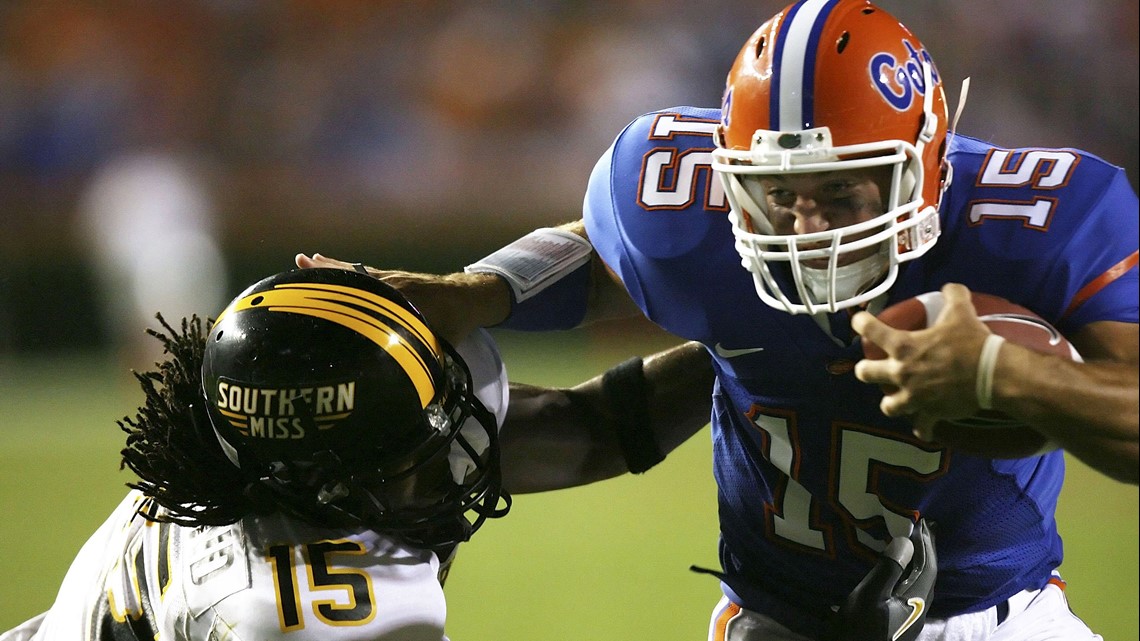 "Loving Florida wasn't just something I did for four years, but it has been a lifelong passion. I want to thank the University of Florida and all the fans for making Gator Nation so special. I was born a Gator, I played as a Gator, and I'll always be a Gator!
"God Bless and Go Gators!"
Tebow was the first sophomore to win the Heisman Trophy in 2007 and was a three-time finalist. The Denver Broncos selected him in the first round, the fourth Florida quarterback ever taken in round one, in the 2010 draft.
He now plays baseball with the New York Mets.
In addition to athletics, Tebow also established philanthropic organizations, including "A Night to Shine," which provided prom experiences to teenagers with special needs.
►Make it easy to keep up-to-date with more stories like this. Download the 10News app now.
Have a news tip? Email desk@wtsp.com, or visit our Facebook page or Twitter feed.