FORT MYERS, Fla. — Plant City defeated Strawberry Crest 3-1 Thursday night in the Class 8A baseball championship game.
Six Plant City High School seniors missed their graduation ceremony to play in the game at Hammond Stadium.
Some of their classmates also skipped out on the ceremony to cheer on their friends. Most of them dressed in a cap and gown.
Hillsborough County Schools said it was Plant City's first baseball appearance in a state title game.
Plant City High School seniors skip graduation to play in baseball state title game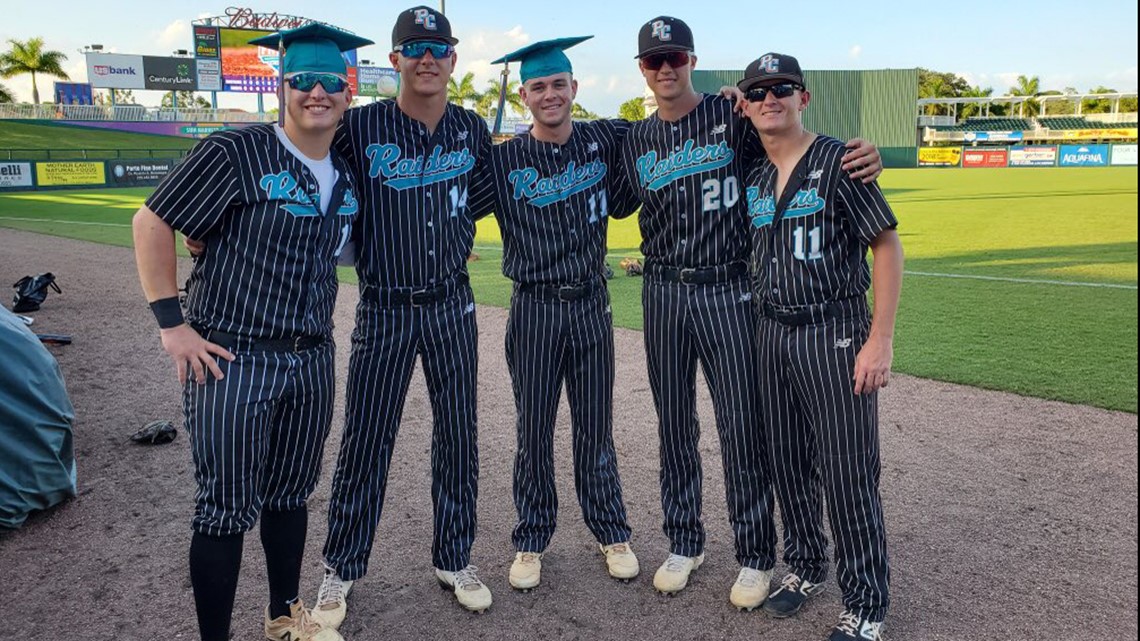 What other people are reading right now:
►Have a news tip? Email desk@wtsp.com, or visit our Facebook page or Twitter feed.