ST. PETERSBURG, Fla. - The Tampa Bay Rays open the 2018 MLB season against the Boston Red Sox on Thursday afternoon at Tropicana Field.
First pitch is set for 4 p.m.
Thursday's game is sold out. It marks the 13th consecutive year the Rays have sold out the home opener.
The Rays are set to play in their 21st Opening Day in team history.
Vote Now: How many Rays games will you attend this year?
Fox Sports Sun will broadcast the game on television. Fans can also listen to the game on the radio on 620 WDAE/95.3 FM and WGES 680.
On Thursday, MLB team was supposed to play its Opening Day game on the same day for the first time since 1968. The Reds-Nationals game is postponed due to inclement weather. Twenty-eight teams will play their openers on Thursday.
Parking
The team announced Tuesday that fans can only purchase gameday parking at Tropicana Field with a credit card or Rays Card. Parking lot attendants will no longer accept cash.
Parking lots open at 11 a.m. Thursday.
Related: Rays parking lots will no longer accept cash
Ballpark Info
Tropicana Field gates open at 2 p.m. Thursday. Players will greet fans at Gate 1 for the first few minutes.
Home of the Rays: Tropicana Field through the years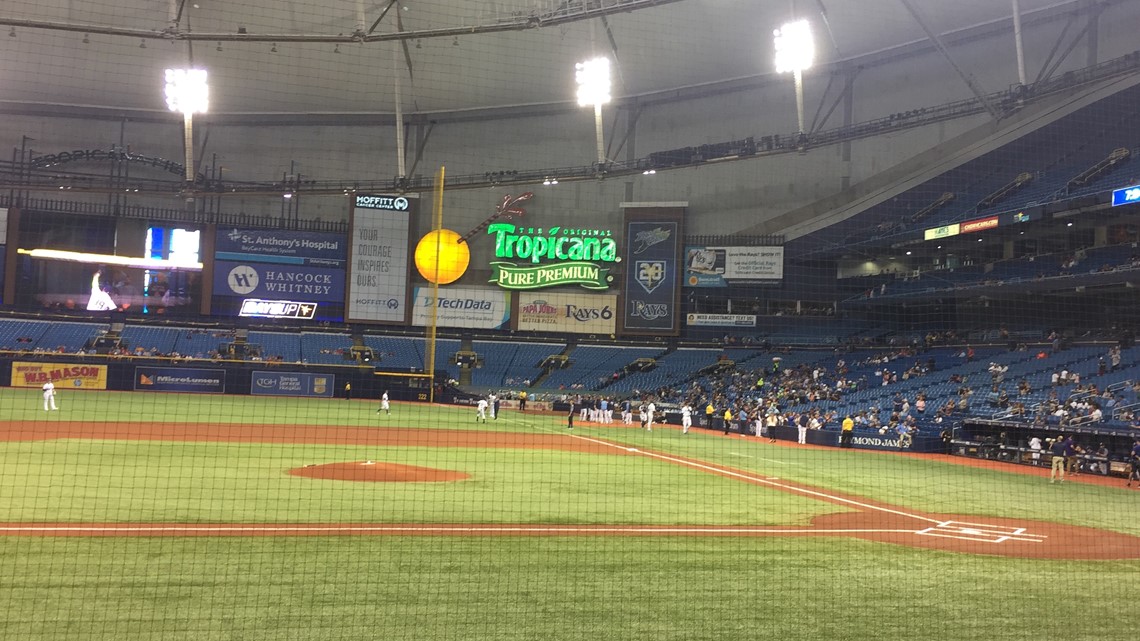 Photos: Tropicana Field through the years
Promotions
Fans attending Thursday's game will receive a schedule magnet and 20th-anniversary cowbell, while supplies last. Click or tap here for more information.
Watch: Click or tap here to see the new additions inside Tropicana Field
Rays vs. Red Sox
Chris Archer is listed as the Rays' probable starting pitcher. Archer is making his fourth consecutive Opening Day start. Chris Sale will likely get the start for the Red Sox.
The Rays finished the 2017 season third in the American League East with an 80-82 record. The Red Sox finished first in the division with a 93-69 record.
The Rays are 10-10 in season openers and 10-10 in home openers.
Watch: Tampa Bay Rays infielder Daniel Robertson preps for Opening Day
Related: The Tampa Bay Devil Rays are back! (sorta)
Previous: Rays trade third baseman Evan Longoria to Giants
More: Tampa Bay Rays finish last in MLB home attendance for the third consecutive season
►Make it easy to keep up-to-date with more stories like this. Download the 10News app now.
Have a news tip? Email desk@wtsp.com, or visit our Facebook page or Twitter feed.