TAMPA, Fla. — Tampa Bay Buccaneers Head Coach Bruce Arians cleared COVID-19/Reserve protocol on Saturday and will return to coaching duties, the team reported.
Arians returns alongside WR coach Kevin Garver who was also on the reserve list with Arians.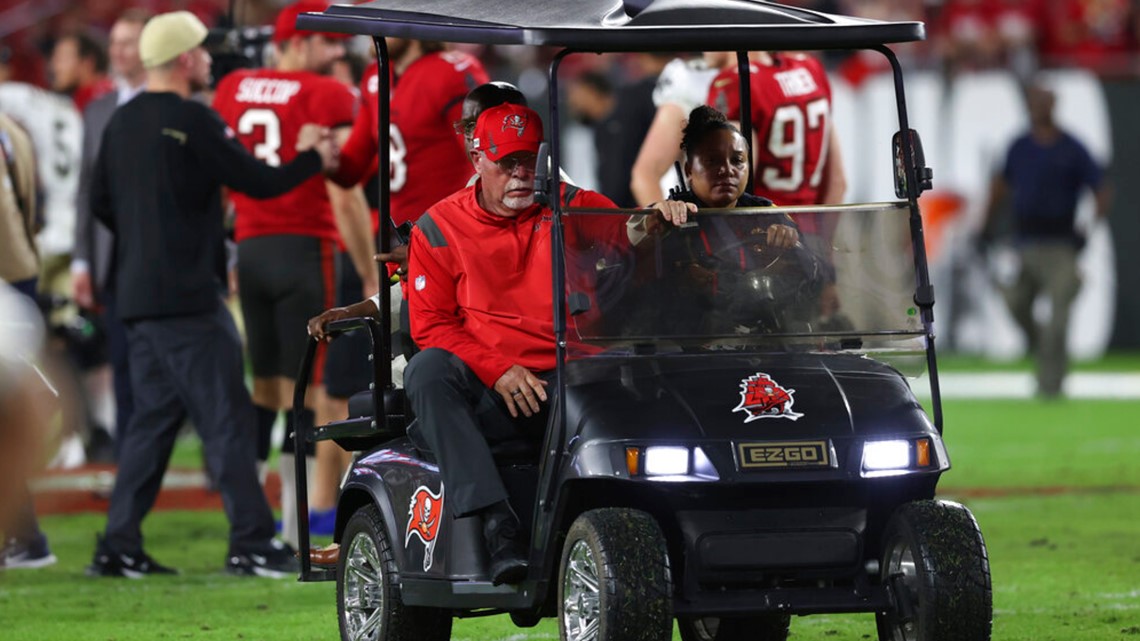 The team had scheduled assistant coach Harold Goodwin in his place on Sunday but that will no longer be necessary. Arians and the Bucs kick off against the Jets at 1:00 p.m. on Sunday.
The team also announced that defensive backs Jamel Deal and Sean Murphy-Bunting have been activated as well for the game.