Registration for the 2019 Skyway 10K sold out within 20 minutes Thursday, but it wasn't quite as seamless as organizers might have hoped.
Roughly 300 registrants were charged more than once, according to a spokesperson for the event.
Some social media users expressed frustration on Twitter and Facebook. Several said they were unable to access the website or never got a confirmation email after being charged.
A spokesperson for the Skyway 10K said anyone who was charged is officially registered, and anyone who was charged more than once will be refunded for the extra charges within 24 hours.
The registration was handled through outside service Events.com, which manages events worldwide. If you do not get a refund within 24 hours, Skyway 10K officials say to email help@events.com.
Events.com sent a statement late Thursday said it will be making a donation to the Armed Forces Family Foundation, which benefits from the race proceeds, "to signal our support and our apologies for those what experienced issues."
Organizers say 8,000 people will participate in the 2019 event. More than 30,000 people tried to register.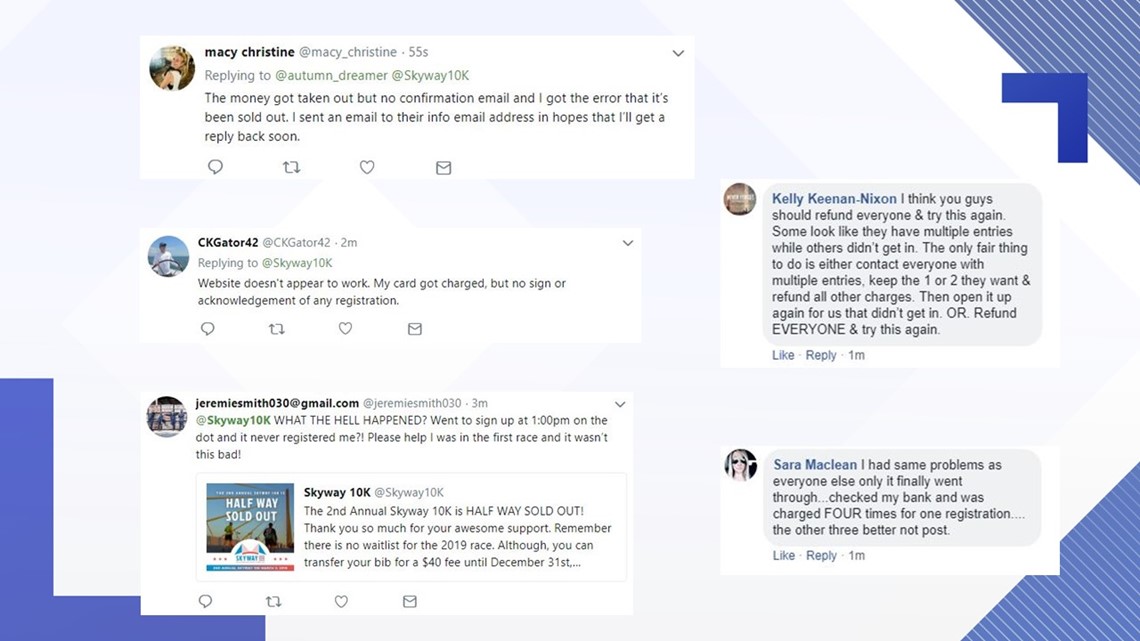 Editor's Note: 10News WTSP is a sponsor of the Skyway 10K.