Thousands of runners tackled the Sunshine Skyway Bridge this morning in a 10K to raise money for military families.
These are some of the top moments from the run.
The Run Gets Underway
Spectacular Coast Guard flyover during the Skyway 10K

The 1st Runners Cross the Finish Line
1st woman finishes in just over 40 minutes

Wheelchair Racers say their trek was 4 times harder than running
Coast Guard runners say the hill wasn't too bad
Love in the air with surprise proposals
SHE SAID YES! Marriage Proposal at the Top of the Bridge
SHE SAID YES, TOO! 2nd Marriage Proposal on the Bridge
Other great can't miss moments
Woman runs wearing full firefighting gear
My Brothers' Burden walks to remember +1,500 fallen firefighters
Liz Crawford reaches top of Sunshine Skyway Bridge
Runner explains why she ran in the Skyway 10K
Firefighters cross the Skyway 10K finish line at once
Photos: Skyway 10K 2019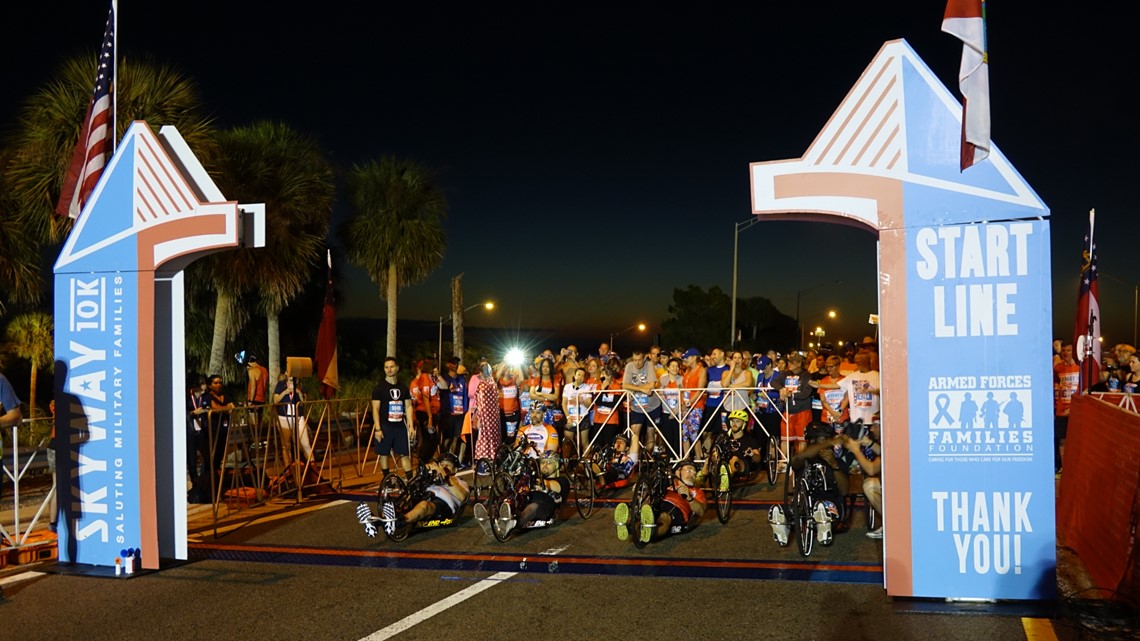 Full Skyway 10K Coverage
►Make it easy to keep up-to-date with more stories like this. Download the 10News app now.
Have a news tip? Email desk@wtsp.com, or visit our Facebook page or Twitter feed.