TAMPA, Fla. — A man born with God-given talent who conquered the world with the ball at his feet when he was only a teenager.
A soccer field filled with 21 other players, but he seemed to have always been two, three or even four steps ahead of the game.
He grasped the feeling of what it's like to touch the World Cup trophy not once, not twice, but three times.
Pelé made fans feel as if he was going to live forever and that nothing would stop the king from spreading his love for the game. But even though the soccer legend is now kicking the ball up in the clouds, no one is ever going to forget the long-lasting impact he has made on the global level for the sport.
Pelé showcased his gift to millions of people in four World Cups with Brazil, one in 1958, 1962, 1966 and 1970. He and his country won three of those tournaments as teams proved to be no match for Pelé.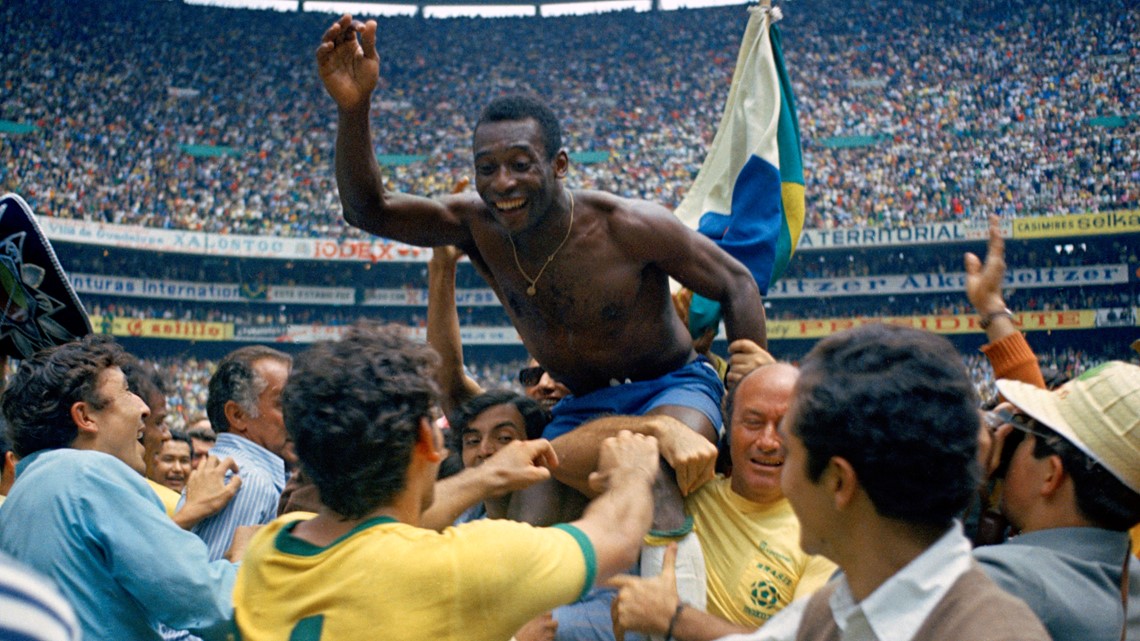 Although playing soccer in Europe is regarded as the highest level of the sport that any player can compete in, Pelé never made the jump overseas despite attracting interest from some of the top clubs. In his 21-year career, he only played for two teams: Santos FC in Brazil and the New York Cosmos in the U.S.
He signed for New York in 1975 and played in the original era of the North American Soccer League, which is recognized as the first top-flight soccer league in the country. Other soccer legends, such as German defender Franz Beckenbauer and Northern Irish forward George Best, also played in the competition.
One of the teams that were part of the NASL at the time was the Tampa Bay Rowdies and — you guessed it — had to come up against Pelé and the Cosmos. From then on, the rest is history.
Tampa Stadium
Although the Rowdies currently play their games in St. Petersburg, they actually had their home matches at the Tampa Stadium during that era.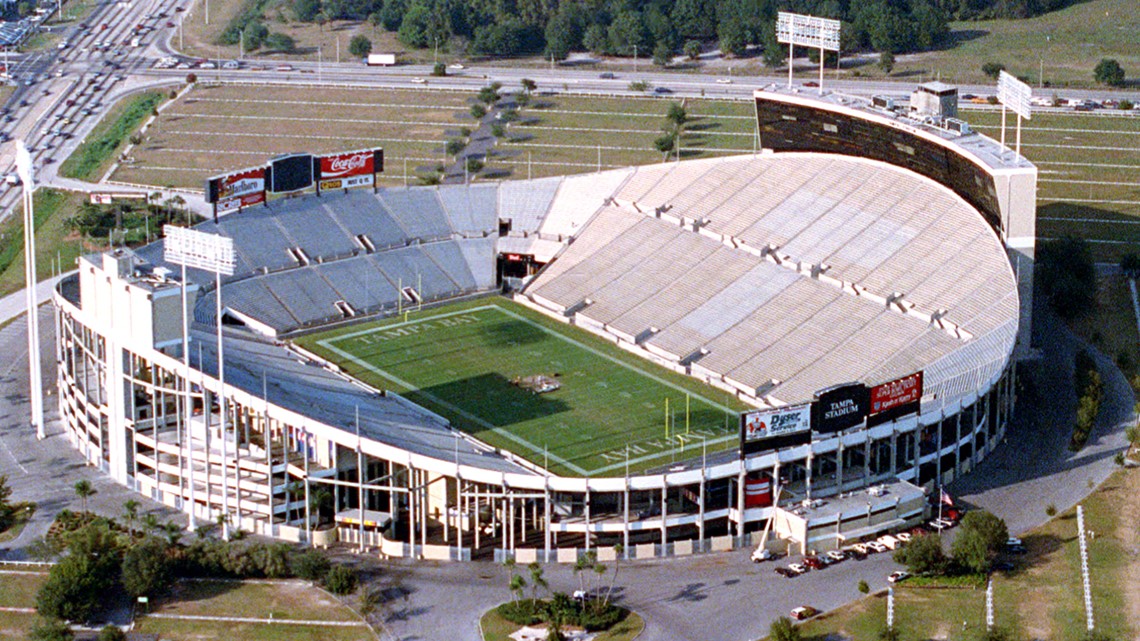 The stadium, which was nicknamed "The Big Sombrero" because of its structural shape, was a large open-air arena with a maximum capacity of about 74,000 people. It was located near where Raymond James Stadium now stands in 1967 before it was eventually demolished in 1999.
Welcoming Pelé and Tampa Bay to American soccer
Pelé would play against Tampa Bay multiple times during the three seasons that he was with New York, but for former Rowdies defender Michael Connell, playing in the Tampa Bay area itself was a one-of-a-kind experience.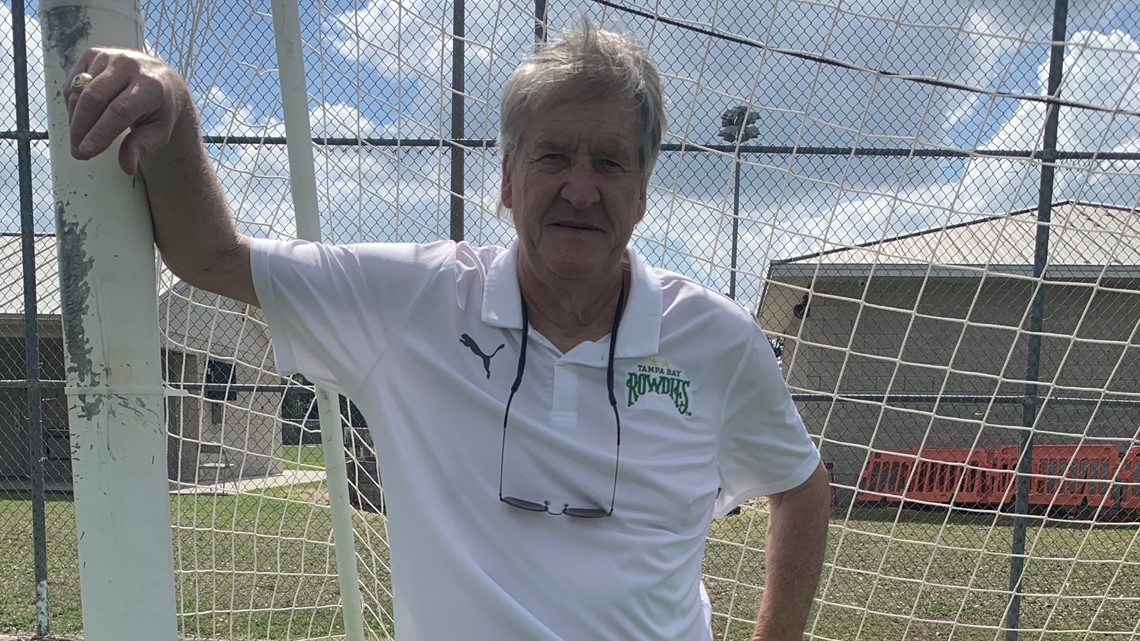 "The [Rowdies] coach of the time said that we are introducing soccer to a city that has never seen the game before," Connell said. "With players that came from all around the world, the responsibility to take that seriously and be proud of the club in Tampa Bay was a big challenge, but it was a responsibility we accepted for sure."
Connell joined the club in 1975 from South Africa as a defender. He earned the nickname "Iron Mike" due to his strong displays at the back and always being on the field without being ruled out through injuries.
At the time, the Rowdies was the only — and first-ever — professional sports team in the Tampa Bay area.
As if that wasn't exciting enough, rumors and buzz began to spread around of Pelé's imminent move to the NASL. Rodney Marsh, another former Rowdies player who had the privilege to share the field with Pelé, said the reaction to him coming to America was something that he'd never seen before.
"When I got here, the media surrounding Pelé in America was staggering," Marsh said. "Every paper, everywhere you went, he was followed by this [attention].
"It was bigger than anything I'd seen, and in America, I didn't know it could be big as this."
Marsh signed with Tampa Bay in 1976 as a forward and spent four years with the club. His signing is known by many fans as their first "major" player because he had already played with a few different English Premier League teams, such as Manchester City, Fulham and Queens Park Rangers. Marsh also recorded nine caps with the England national team.
Pelé's impact on the Rowdies
Competing in the same league with Pelé felt like a domino effect for the Rowdies, both Marsh and Connell said.
"We [Tampa Bay] were still one of the top two teams in the country and we were always responsible for our club and our fans, but him coming [to the area] obviously increased the awareness because I think he definitely brought more people to the stadium than those that would have came without him," Connell said. "It helped us become a bigger club and more popular and that spurred our ambition to remain one of the top teams."
One of those fans that made a trip to the Tampa Stadium to see the team take on the Cosmos was James Raulerson.
Although he was only 8 years old at the time, Raulerson said the scenery during that game could never be forgotten.
"It was like 55,000 people there and it was such a great atmosphere," he said. "It was amazing because we're all Rowdies fans but you had this thing where you're watching greatness.
"To see Pelé in person was as if I was pinching myself, but on that warm day, it was so awesome to see him play and to see his skills."

For most fans, supporting the Rowdies had to outweigh enjoying Pelé's talent on the field. However, at times it proved to be difficult.
"Everybody had these yellow cards that said 'Pelé who?' and everybody was still pro-Rowdies in an electric atmosphere," Raulerson said. "But then when Pelé was playing, everybody around was saying that he's really good.
"As the game went on, fans quietly didn't want to admit it but they enjoyed seeing him play. Just like any great player in any sport, you see them play in a rival team and you admire how good they are and how they are able to do what they do."
Tampa Bay Rowdies souvenirs


Squaring off against the Brazilian legend
Watching Pelé play from a fan's perspective is far different than that of a player, especially if you're on opposite teams.
Marsh recalled a game between the Cosmos and Rowdies when Tampa Bay was at a comfortable lead, but nothing is ever safe when the opponent has Pelé on their side.

"We played this game against the New York Cosmos in Yankee Stadium and the Rowdies was a sensational team with great players," he said. "We were leading 3-1 away from home and suddenly, Pelé picks up the game by the scruff of the neck and bang, bang, bang, bang, bang. We were 5-4 down. Rowdies four, Cosmos five in Yankee Stadium and Pelé was the king."
Someone who also always had to deal with the threat from Pelé was Connell, who was a defender. Although he only played against him for one year in 1977, the encounter against the Brazilian in Tampa was a great moment for him.
"It was one of those days when everything went incredibly well for us and I was having a good game," Connell said. "I don't want to say that I stopped him from scoring but he didn't score that game.
"You have that feeling of awe when you're on the field against him because he is who he is, so to come away and be successful was very rewarding."
However, the skill of limiting Pelé's greatness was easier said than done for Connell.
"Pelé was one of those great players where they see the game in the future that you aren't able to see it and cannot see what they are seeing," he said. "As a player, what you thought he was going to do, he was already having three or four different variations of what you were thinking.
"For me, that was educational, inspiring and memorable in the fact that the game could be played at such a high level at such a slow pace."
The description of the Brazilian forward is mutual for Marsh.
"The Pelé years launched soccer in America," Marsh said. "It was all down to Pelé. He was the greatest player that ever played, and I always called him the king of soccer.
"It was a privilege to be on the same field with him. The game [we played against each other] were very tight and aggressive, but he was just the world's superstar."
Rowdies in the original NASL era
Remembering Pelé's legacy five decades later
Fast forward to today, Pelé's impact on soccer in America can still be felt in the Tampa Bay region, whether that's through former Rowdies players telling stories about playing against him or fans describing what it was like seeing Pelé play at the Tampa Stadium.
One thing most players and fans from the original NASL era believe in is to share not only with soccer fans but all of the newest Tampa Bay sports fans that Pelé once played in their backyard.
"There is a history that you have to look after," Connell said. "You have to protect it, embrace it and make it part of your culture. You have to make it part of your city and part of who you are because if it's not that important, then it's just smoke and mirrors."
Similar to how Tampa Bay Buccaneers fans remember the team's best players in past years, Raulerson said local sports supporters should do the same with the many soccer legends that the Rowdies came up against in its history.
"The old Tampa Stadium had Pelé and Beckbauer play there, all these great international players played there in the NASL days," he said. "If you're just a fan of sports in general, the ones that came before you, you have to respect them. Without those people back then, you wouldn't have what you have today."
The Rowdies nowadays
The Rowdies currently compete in the USL Championship, which is the unofficial second-division soccer league in the country.
In a sports market filled with other powerhouses such as the Buccaneers, Lightning and Rays, soccer may not be the most popular sport in the local area. But the fact that the Rowdies was Tampa Bay's first-ever professional sports team, Marsh said there is a loyal fan base within the club and there's always a good atmosphere at Al Lang Stadium.
To reach the levels of fan attendance and popularity that the Rowdies were once at during the original NASL era, Marsh also said making the jump to MLS might put the team back on the map.
"The history and tradition are there [within the club]," he said. "The soccer team, which is not in Tampa but in St. Petersburg, is going up against a lot of headwinds with other professional teams. But maybe Major League Soccer comes back to Tampa Bay and then the Rowdies can be up there."
Pelé ended his career on Oct. 1, 1977, in an exhibition match between the Cosmos and Santos in front of a crowd in New Jersey of about 77,000 fans. He played half the game with each club. Among those in attendance was perhaps the only other athlete whose renown spanned the globe — legendary boxer Muhammad Ali.
To learn more about the Rowdies' history, click here.