MIAMI — Support for Tokitae's release has come from across the world in recent years- with celebrities like Cher even joining in.
Yet, a vocal group of people, some of the people closest to her including former trainers and veterinarians, are now speaking out against her release.
"I spent 18 years with her, that is 35% of my life... forming such an incredible love and bond with this animal," said Heather Keenan, manager of animal training at the Miami Seaquarium from 1999 to 2016.
"She leaves an impression on everybody that meets her, said Marnie Wood, also a former manager of animal training at the Miami Seaquarium. "Even people that see her for a minute or two. She is truly a unique and special animal."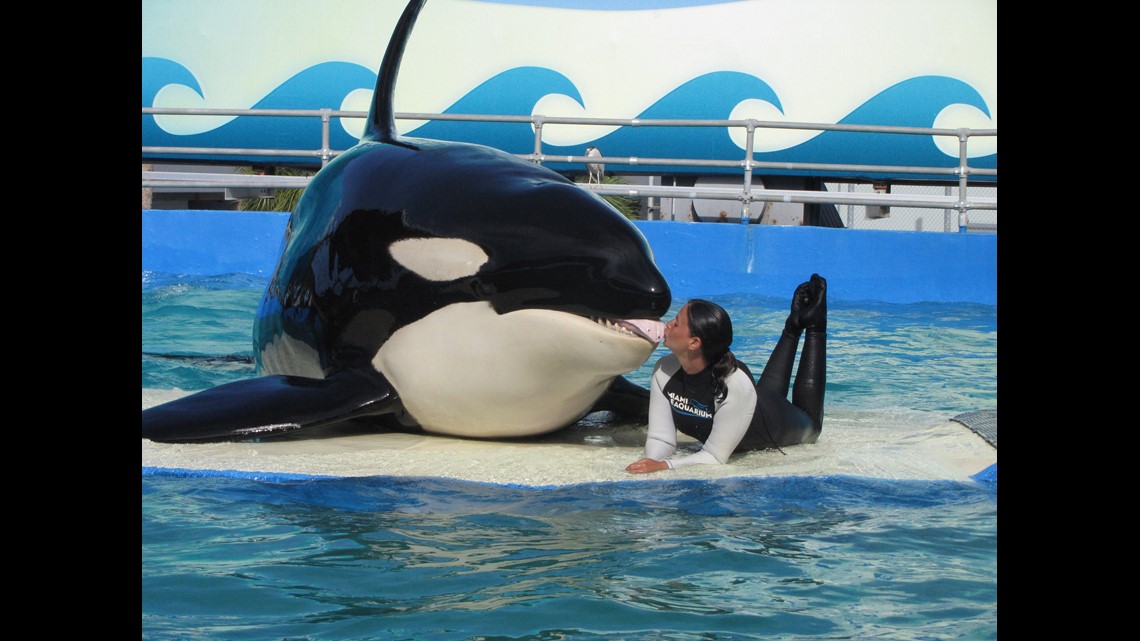 Animal trainers Marnie Wood and Keenan have each spent more than a decade caring for Tokitae at the Miami Seaquarium. They've since left the industry but said they had to speak up after hearing about the plan to release Tokitae into a sea pen in Puget Sound.
"I don't think it's based on what's in her best interest," Keenan said. "I feel like it is based on what is in people's best interest, and what people think is a virtuous moment, you know, for them to feel good, but it's not looking out for this animal and this individual."
"We've received death threats," Wood said. "Coming out today is something that we have wanted to do for a long time, and now there's nothing holding us back. We don't, we don't work in that industry. We don't work for those facilities. And we can say it because our jobs are not at risk.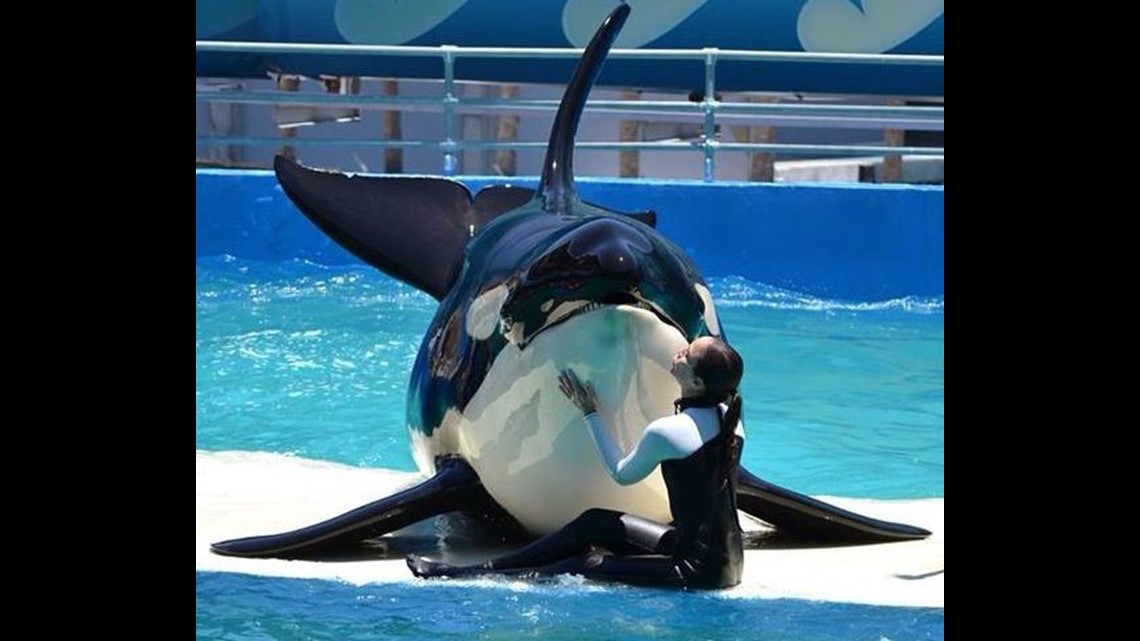 Veterinarian resigns over release plans
"The day of the news conference, when they announced this, I resigned five minutes later," said Dr. Michael Renner, a consulting veterinarian for Tokitae. "Maybe they think they're doing the right thing, but I disagree and I don't want to be involved."
Renner has been part of Tokitae's veterinary team on and off for the past 30 years, formerly serving as the head veterinarian for the Miami Seaquarium, and later as an independent consultant.
"It's not like we're against releasing marine mammals or sea pens, I'm all for them, but there are candidates that make sense," Renner said. "Time in captivity is number one, or time in human care. Fifty years is unprecedented. It's just she's not a good candidate. Simple as that."
Since the announcement Tokitae would be moved, Renner and others have formed the group Truth For Toki. The group said they are dedicated to bringing awareness to the risks of what they call an "ill-fated" plan.
Wood said Toki did not handle changes to her aquarium very well in the past.
"[Tokitae] is not a big fan of change," Wood said. "We introduced a new animal into her pool many years ago, a bottlenose dolphin, and Toki had never seen a bottlenose dolphin before. And she was absolutely terrified. She would swim in circles around her for over a week. You can only imagine this type of change compared to transporting her all the way across the country and dropping her into a sea pen."
Keenan recalls how difficult it was to treat Tokitae for an infected tooth, even with all the veterinary equipment available at the Seaquarium
"We had to drop her pool in the rear, in order to give her the proper medical attention, which isn't possible in a sea pen to do this type of procedure," Keenan said. "And it was very stressful for her. And I thought that that would be the moment that that she would not make it and was a tooth infection. So I can only imagine that something so significant, you know, would definitely be the end of her life."
Protecting the endangered orca population
The group doesn't believe she can survive transport at her age and even if she does, they say her release could endanger her own family.
"The whole idea is to bring her back to her family, the Southern Resident orca pod in the Pacific Northwest," Renner said. "She's been exposed to things here that they haven't been exposed to.... That's putting an endangered pod of orcas, wild orcas that are already in trouble, at more risk. So she's a risk to them."
Yet, Howard Garrett, co-founder of the orca network and long-time supporter of the movement to free Toki, said the orca will be assessed for pathogens by a team of veterinarians and federal authorities as a condition of her move.
"Nobody wants any harm to come to Southern Resident orcas," Garrett said. "We can't let that happen. But fortunately, there are ways to prevent that. She's healthy, she's got her stamina back, her metabolic and cardiovascular strength. she's ready for this."
A crumbling stadium, a small tank
But how can long can Tokitae stay at the Miami Seaquarium? Last year, Miami Dade County deemed Tokitae's arena, including the smallest orca tank in North America, to be an "unsafe structure" due to corrosion and disrepair.
"We all recognize that the situation she's in isn't great," Wood said. "Could it be better? Of course, and we want to do what's best for her."
Over the years, United States Department of Agriculture inspections have found Tokitae's been eating rotten fish and living in a tank filled with algae and chipping paint.
Some have wondered why her trainers didn't speak up about these conditions in the past.
"We have no control over the size of our pool," Keenan said. "Of course, we know it's the smallest pool in North America, we would love nothing more than for her to have a larger facility to be either upgraded now or a new facility built for her."
"If none of those are an option, move her to SeaWorld [Orlando]," Wood said. "We know that they currently have the proper infrastructure, they have the experienced staff already in place."
SeaWorld Orlando has not responded to our inquiries about this idea.
"She is home"
But Renner believes Tokitae should stay where she is.
"I'd like her to live out the rest of her life in her home," Renner said. "The place she's called home for 50 years, the place she knows best. She's not stressed. She's contented in that pool. I know that well, very well. I've known her for 30 years. She wouldn't have lived this long if it was horrible conditions, as people are saying."
After our interview with Dr. Renner, Truth For Toki representatives told us Keenan and Wood were unaware Toki's stadium has been condemned.
Ultimately, the group believes, they are Tokitae's family and she already is home.
"That's really all we want is to be a part of the conversation," Wood said. "Figure out what the best plan for Toki is, as an individual not as a symbol for killer whales across the country or the world. she's not a symbol. She's Toki."
"She deserves, you know, much more than this plan; she deserves a happy healthy rest of her life," Keenan said.
While Toki's previous trainers and veterinarians may not support her move, KING 5 visited the Seaquarium and talked to the current staff there. Many said they do want her to go home.
The Dolphin company recently put out a statement indicating that her current trainers are helping prepare her for the journey ahead.