SIESTA KEY, Fla. — A local non-profit environmental group says it found some disturbing acts of vandalism committed by spring breakers to nesting enclosures for an endangered species on Siesta Key Beach.
Kylie Wilson, a stewardship coordinator for Audobon Florida, said, over the past week, she and a few volunteers discovered that two-thirds of the enclosures on the beach had been repeatedly torn down.
The enclosures were meant for a protected species of bird known as Snowy Plovers. The birds are state-threatened, with a population of just over 400 across Florida, Wilson says.
In Siesta Key, the population is only six and the area hasn't seen a successful nest hatch in over three years-- and the acts of vandalism are not helping.
"Because these birds are so easily disturbed and so camouflaged - that is their main defense, to blend into the snow-white sand - people don't see these birds," Wilson said. "And, so we have that area roped off to give them a small space on the beach where they might be able to nest without disturbance."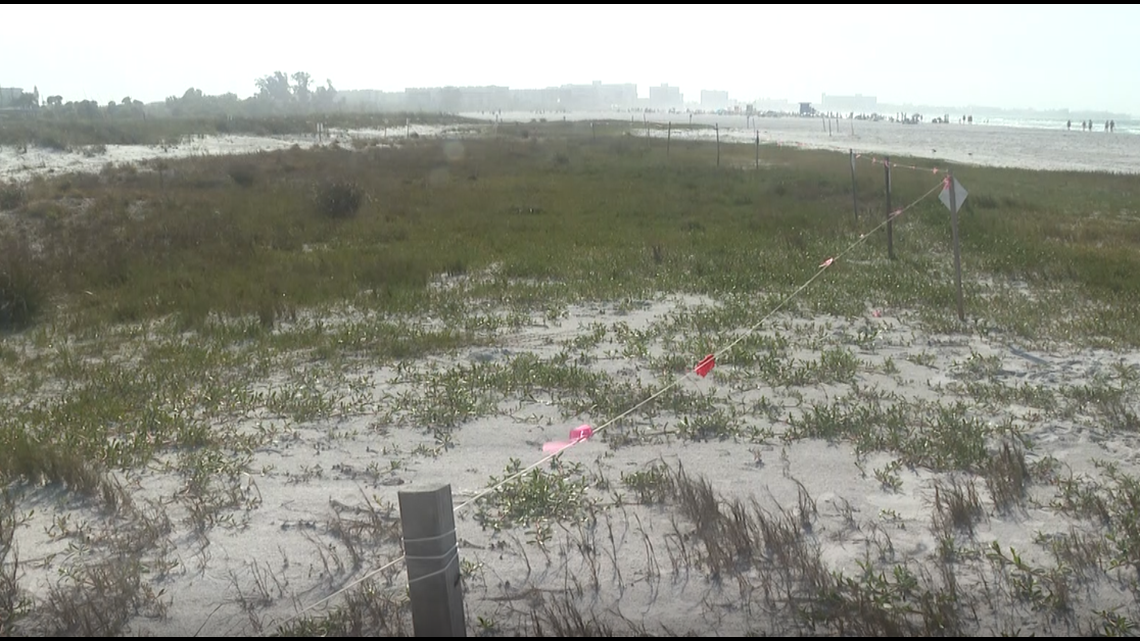 The nesting enclosures not only protect Snowy Plovers so they may have successful hatchlings, but they also contain information on the birds and how the public can help protect them, according to Wilson.
Snowy Plovers have been in decline in many of the coastal regions they reside in, including the Gulf Coast. According to the National Audobon Society, the pale little birds are often kept away from their nests due to human disturbance.