ST. PETERSBURG, Fla. — When you think of Florida, you think of the hundreds of miles of beautiful beaches.
Add in all of our lakes, rivers – and the Everglades – and the need to protect our precious water resources becomes crystal clear.
That's why Gov. Ron DeSantis and first lady Casey DeSantis say they launched an online dashboard designed to bring together a wide range of stakeholders who all share that common goal.
According to a news release on the governor's website, it's a joint effort by the Department of Environmental Protection, the State Surgeon General, the Chief Science Officer, Florida Fish and Wildlife Conservation Commission and U.S. Rep. Brian Mast (R-Florida).
Governor Ron DeSantis said, "Our water and natural resources are the foundation of our economy and our way of life in Florida.
"That's why it is vitally important that we keep Floridians informed of our current initiatives and the quality of our water at the state level."
The website's interactive water quality status map focuses on red tide, blue-green algae and potentially harmful nutrient concentrations.
State Surgeon General Dr. Scott Rivkees said, "Harmful algal blooms can pose a significant threat to public health and awareness is key to protecting Florida's residents and visitors".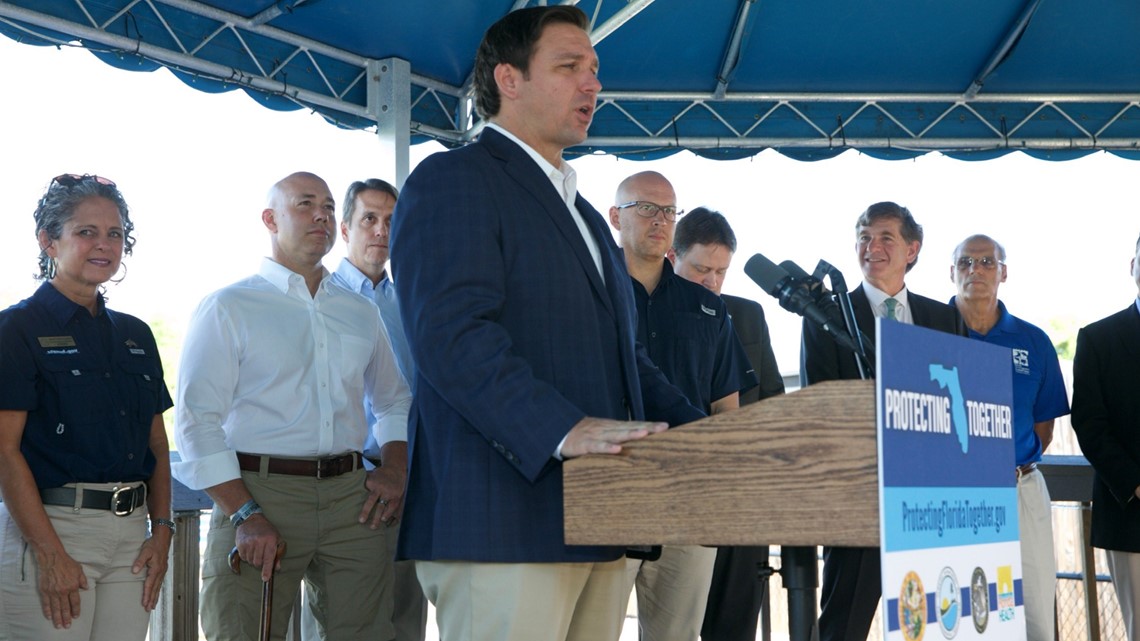 What other people are reading right now: