Weather balloons are launched from about 900 locations around the world two times daily to collect information on temperature, humidity, and winds at various levels in the atmosphere.
The National Weather Service (NWS) releases 92 balloons twice a day, including its Tampa Bay office in Ruskin.
Weather balloons are extremely important in weather forecasting. They provide valuable input for computer forecast models, data for meteorologists to make forecasts and to predict storms.
Without this information, accurate forecasts beyond a few hours would be nearly impossible.
However, it's not always an easy job. Check out the video below from the NWS office in Glasgow, Mont. where workers faced 67 mph winds at launch time. After the initial balloon popped in the wind, a second attempt, while difficult, was successful.
The balloon launch is quite a process. The preparation usually starts about an hour before launch time. Balloons are inflated in a building separate from the main office, called the inflation shelter.
Hydrogen, a gas which is lighter than air, is used to fill the balloons. A bright orange parachute is tied to the bottom of the balloon and then the weather instrument, called a radiosonde, is tied to the bottom of the parachute.
The radiosonde is a lightweight instrument that measures temperature, relative humidity, and wind data. Special software, including GPS, is used to track the radiosonde as it goes up into the atmosphere.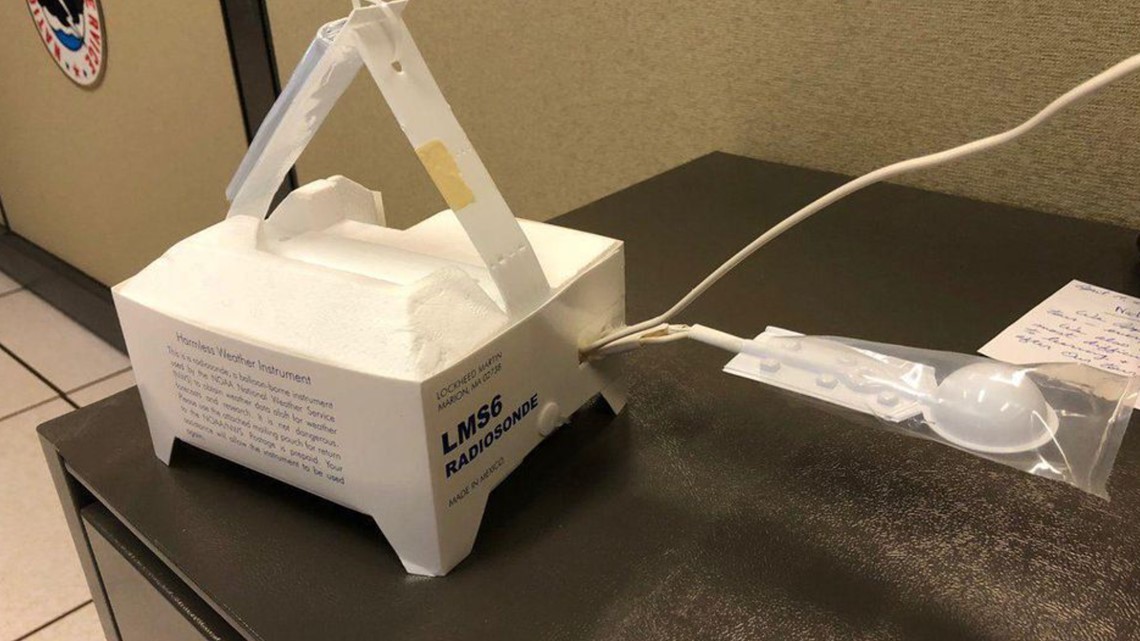 After the balloon is prepped for flight, it's taken from the inflation shelter to the launch area outside. The balloon is attached to a 100 foot "train" which consists of the parachute and the radiosonde.
The balloon flights last for around 2 hours where balloons can drift as far as 125 miles away and rise up to over 100,000 ft. (about 20 miles) in the atmosphere. The balloon typically bursts at a height around 95,000 to 100,000 feet, and the parachute helps the radiosonde slowly descend to the ground.
The radiosonde attached to the balloon measures temperature, relative humidity and pressure sensor. A GPS sensor within the radiosonde sends back the exact position of the instrument, which is used to calculate the winds.
Attached to the handle is a postage-paid mailing bag. If you find one of these instruments, you can place it inside the bag and mail it back to the NWS reconditioning center, for recycling into future radiosondes.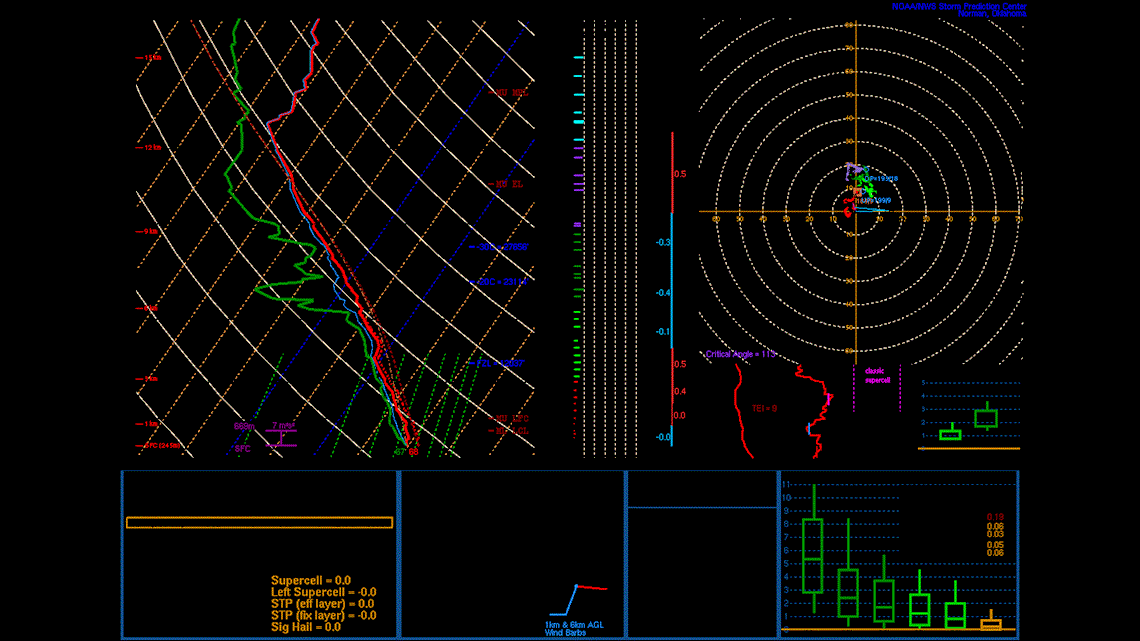 The recorded data it is plotted on a special chart called a Skew-T. Such charts are analyzed to determine severe weather potential, ice/snow potential, location of clouds, and more.