The presence of women in space dates back to Russian cosmonaut Valentia Tereshkova who went beyond Earth's atmosphere on Vostok 6 in 1963.
It wasn't until 20 years later that Sally Ride became the first American woman in space when she flew aboard the Space Shuttle STS-7 in 1983.
In the time since female astronauts haven't slowed down and continue to make history. The most recent example can be found in 2019 when Christina Koch and Jessica Meir became the first to complete an all-female spacewalk.
But their significant contributions don't stop short at participating in milestone moments for the space agency, they've also played a large role in advancing the program.
"Women have participated in scientific research on the space station since 2001 and have become an integral part of advances in the program," NASA wrote.
While 65 women have flown into space, as of March 2021, we're taking a look at the most recent women who have made significant contributions to research and science aboard the International Space Station.
Shannon Walker
Walker first journeyed to space in 2010 where she stayed for 163 days as part of the Expedition 24 and 25 missions. It marked the first time two women were assigned to a space station mission from April-September that year.
The astronaut's most recent trip to space marked the first crew under NASA's Commercial Crew Program launch.
Aboard the ISS, Walker works on the BioNutrients study that explores ways to produce vitamins and other nutrients to enhance the crew's diet while in space. In the past, Walker severed as both deputy and acting manager of the On-Orbit Engineering Office at NASA.
Her other contributions include robotics integration, avionics integration and on-orbit integrated problem solving for the space station.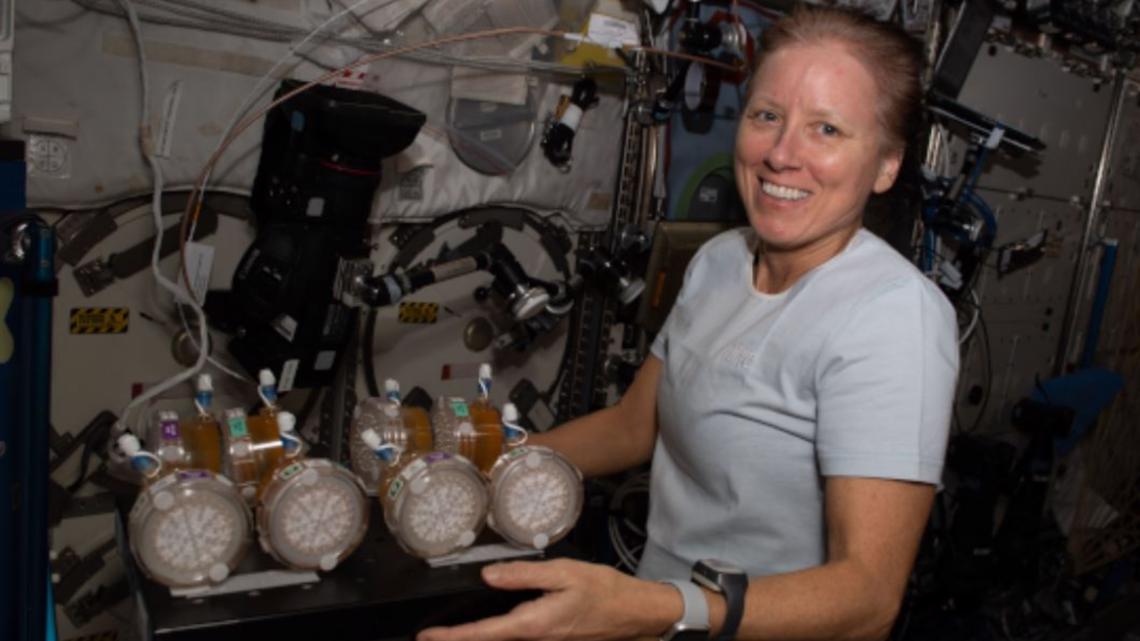 Kate Rubins
Rubins first lived aboard the International Space Station for three months in 2016 before returning to the orbiting laboratory in October 2020.
Her research revolves around NASA's Biomolecule Sequencer experiment. Rubins is credited with successfully sequencing DNA in microgravity for the first time and is continuing to further that effort.
"Sequencing DNA is a powerful way to understand how they respond to changing environments," NASA wrote. "The Biomolecule Sequencer investigation seeks to demonstrate, for the first time, that DNA sequencing is feasible in an orbiting spacecraft."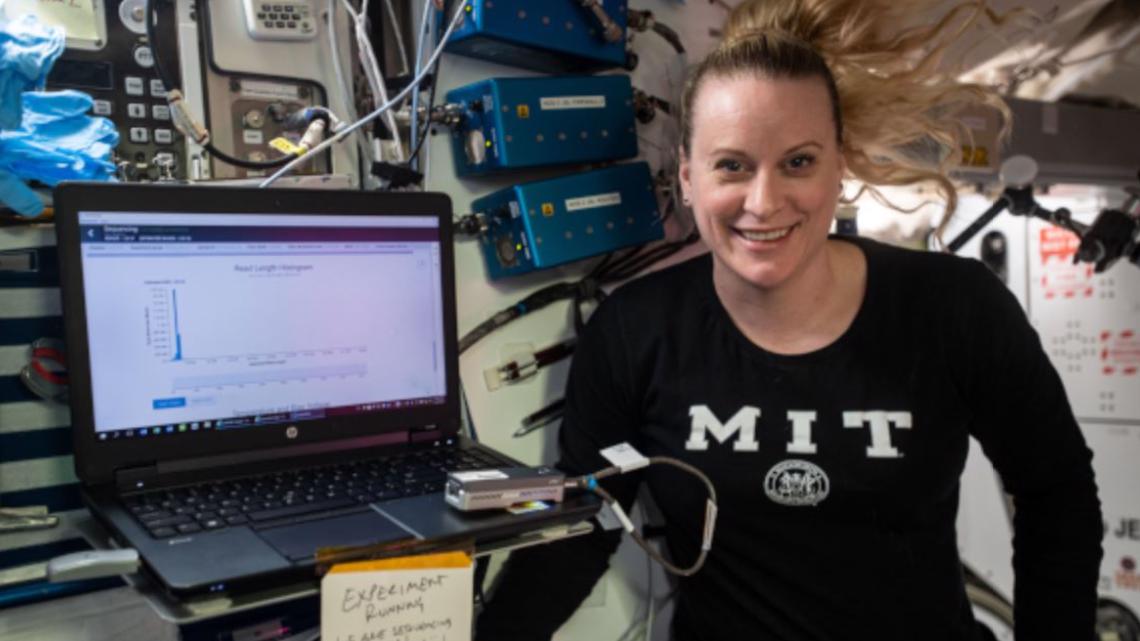 Jessica Meir
Other than her history-making, all-female spacewalk in October 2019, Meir spent her time at the space station addressing the need for the production of fresh food in space.
The Veg-04B experiment has demonstrated that leafy greens can be grown in spaceflight. Adding fresh food to astronauts' diets in addition to the pre-packaged diet has become a necessity, according to the space agency.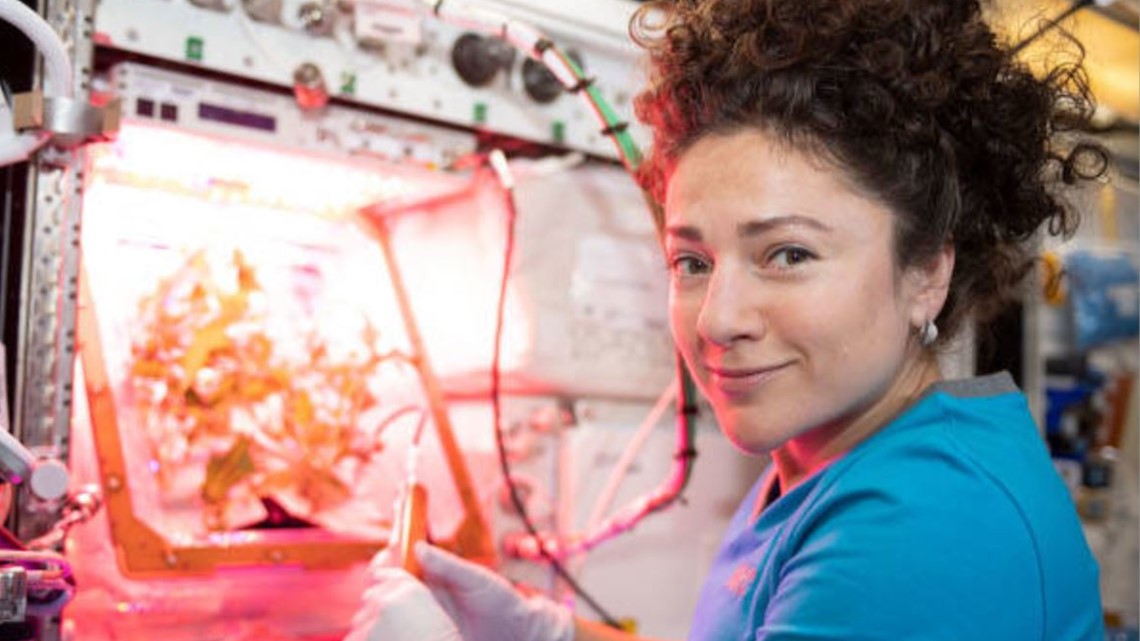 Christina Koch
The other half of the first all-female spacewalk was filled by Koch who is no stranger to life in microgravity. Between 2019 and 2020, she spent 328 consecutive days in space, setting the record for the longest duration for a woman during a single mission.
Overtime, Koch has worked on hundreds of experiments and a number of studies used to support future exploration missions. Most notably, she worked on research aimed at determining how the human body adjusts to weightlessness, isolation, radiation and the stress of long-duration spaceflights.
In addition to her work as an astronaut, Koch worked at NASA's Goddard Space Flight Center's Lab for High Energy Astrophysics, served as station chief of the American Samoa Observatory and contributed to the development of instruments with ties to the Juno mission and Van Allen Probe.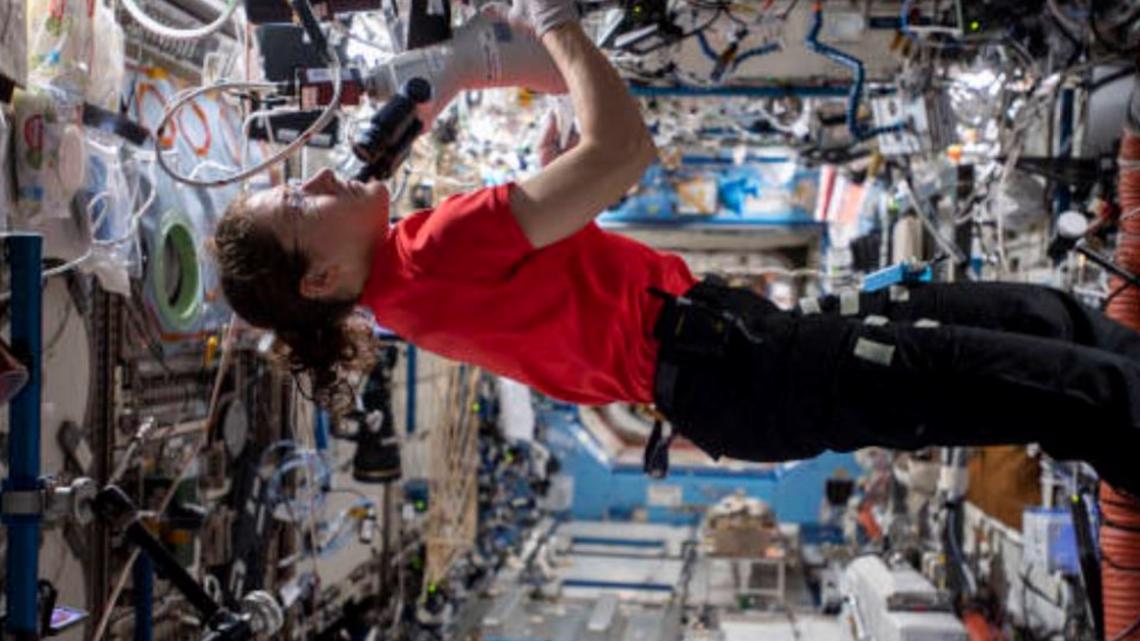 Anne McClain
While aboard the ISS, McClain contributed to the MARROW study, "a long-term investigation into the negative effects of microgravity on the bone marrow and blood cells it produces."
The investigation hopes to develop strategies to help prevent the effects for both space explorers and those on Earth who experience prolonged bed rest.
McClain's accomplishments aren't limited to space. NASA says she has clocked more than 2,000 flight hours in 20 different aircraft as an Army Aviator who holds the rank of Lieutenant Colonel.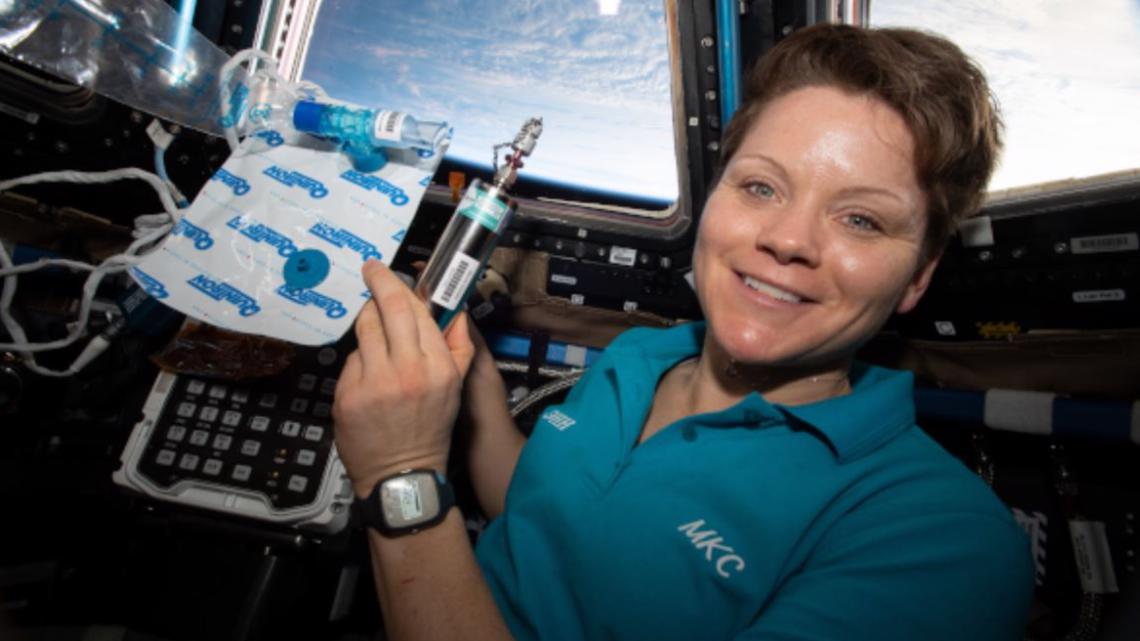 Serena M. Auñón-Chancellor
Auñón-Chancellor carries the title of NASA Flight Surgeon, meaning she spent time supporting medical operations for ISS crew members. While in space, she also conducted research for the AngieX Cancer Therapy investigation.
"This research may facilitate a cost-effective drug testing method and help develop safer and more effective vascular-targeted treatments.," NASA wrote.
The AngieX investigation has developed a treatment to target tumor cells, according to the space agency.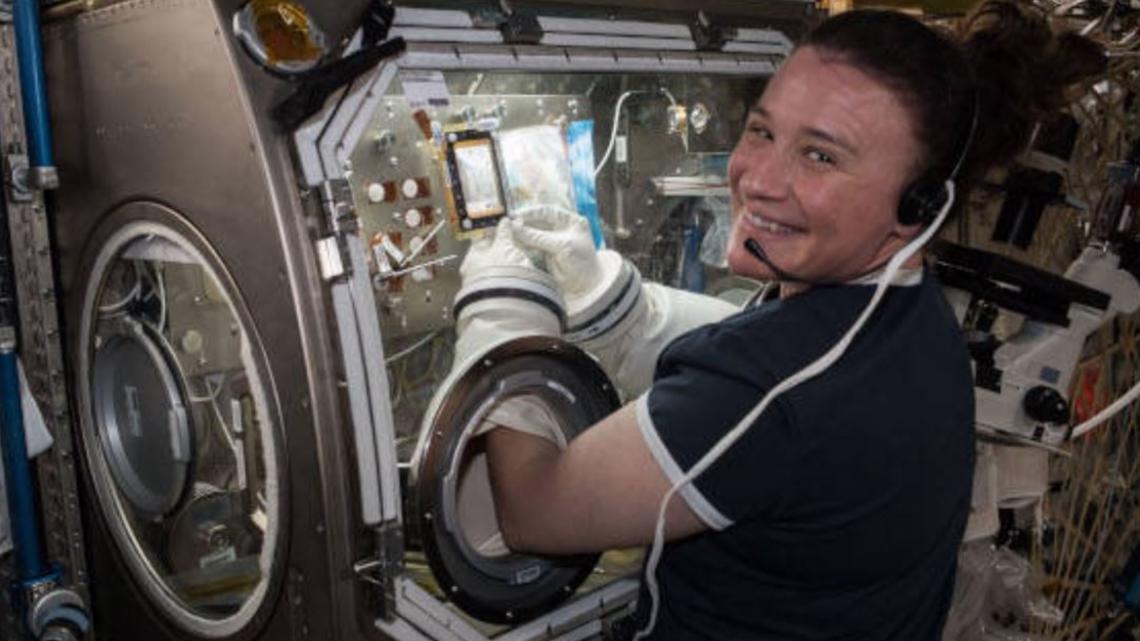 Peggy Whitson
There isn't a spaceflight record you can think of that Whitson (probably) doesn't hold or hasn't tied for during her three "long-duration" missions.
U.S. record for cumulative time in space with 665 days
Tied the record for the most spacewalks for any U.S. astronaut
Holds the record for most spacewalk time for female "space travelers"
But it doesn't stop there. Whitson was also the first science officer aboard the space station, the first female commander of the space station and the first woman to be station commander on two different missions, according to NASA.
Her work in the Genes in Space-3 experiment helped make it possible to identify microbes in real-time without needing to send the samples back to Earth. NASA called the work a "revolutionary step" for both microbiology and space exploration.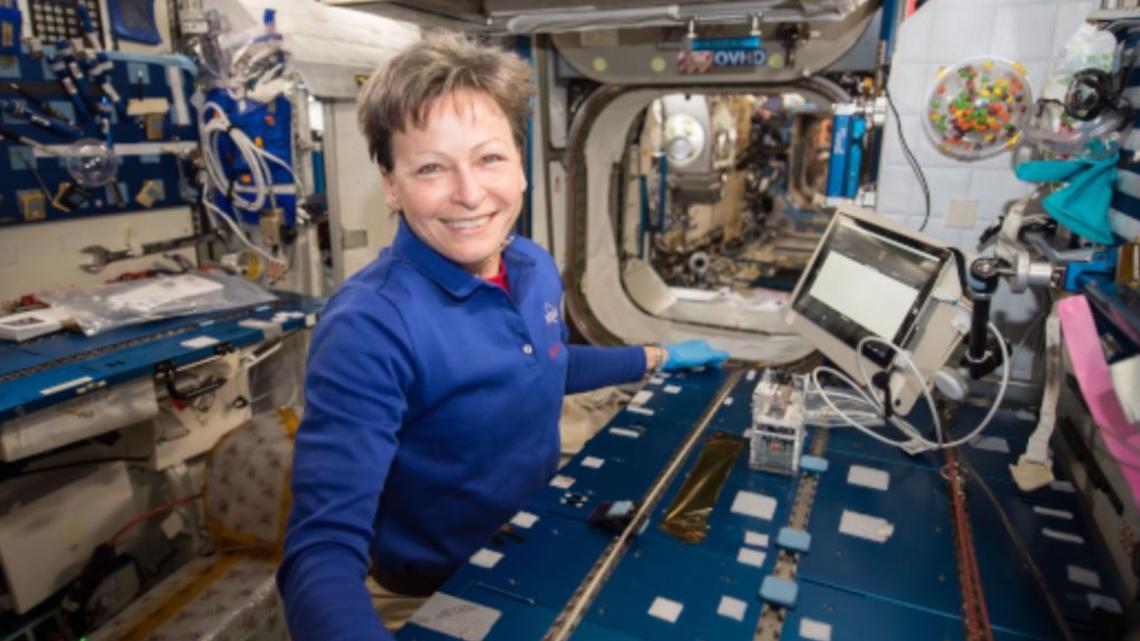 Sunita Williams
The second woman ever to be space station commander made most of her contributions to keeping the orbiting laboratory up to date.
Williams completed seven spacewalks where she helped install the main bus switching unit and a camera on the ISS's robotic Canadarm2 among other things. Her return to space will be on the Boeing CST-100 Starliner's first operational mission.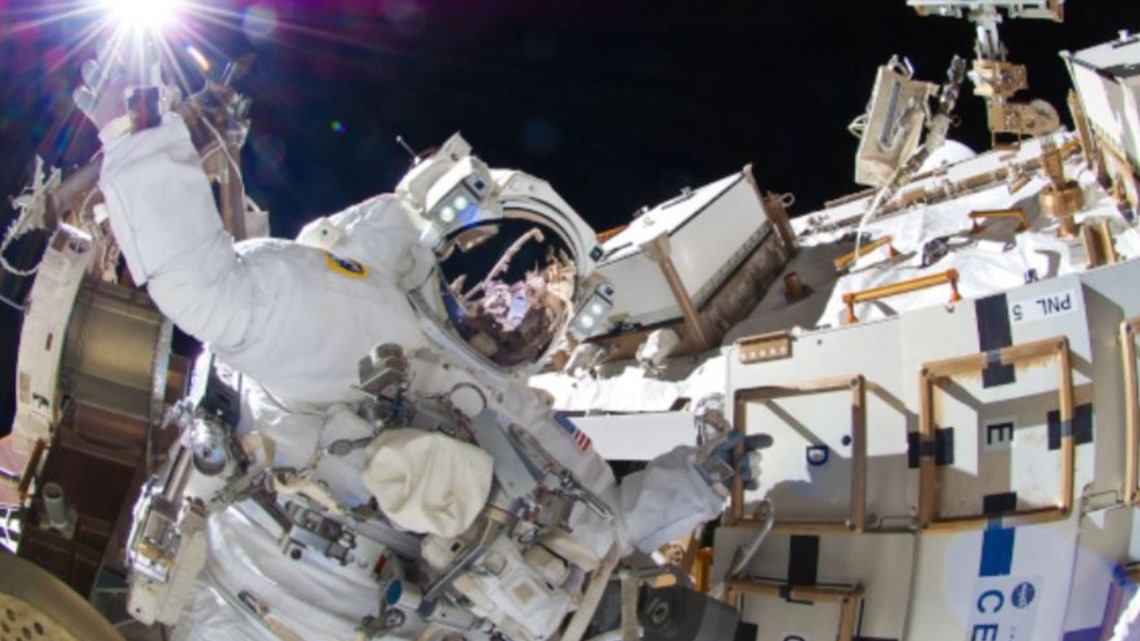 Tracy Caldwell Dyson
The NASA astronaut was a part of two history-making NASA moments for women in the field.
She was among the group of four women in 2010 who marked the most women being in space at one time. Caldwell Dyson was also involved in Expedition 24 which marked the first time two women were assigned to the same space mission.
During her long-duration mission, Caldwell Dyson worked on an investigation that would make it possible to better treat ill or injured crew members who are spending large chunks of time in space.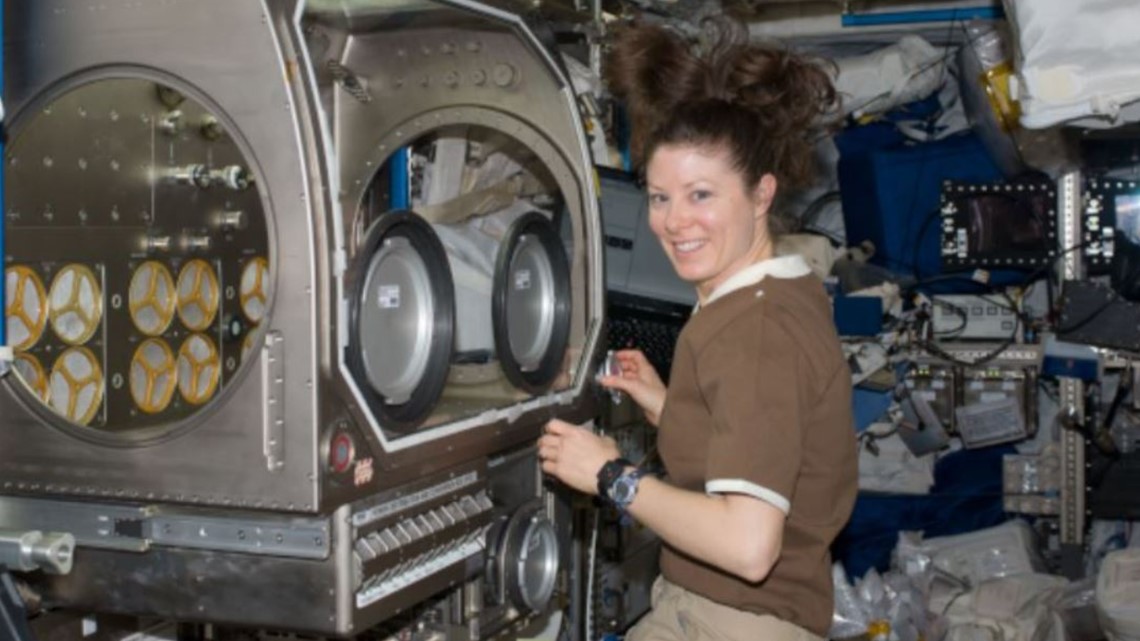 Stephanie Wilson
Wilson was also among the group of four women in 2010 who marked the most women being in space at one time. While in microgravity, she worked on projects in the Microgravity Experiment Research Locker Incubator.
Now, she contributes her expertise as a branch chief for crew mission support at NASA's Astronaut Office.