TAMPA, Fla. — Impact from the Federal Aviation Administration's emergency order Wednesday to ground all Boeing 737 MAX aircraft is expected to be minimal for Bay area travelers, according to officials at Tampa International Airport.
The decision to ground the model was made "as a result of the data gathering process and new evidence collected" at the site of the Ethiopian Airlines crash on Sunday that killed all 157 people on board.
Officials at Tampa International Airport said three flights had been canceled as an immediate, direct result of the Wednesday announcement—an American flight which had been bound for Miami, along with a Southwest flight and a flight on the Canadian airline WestJet.
Alex Hamilton was supposed to be on that 3:30 p.m. American flight to Miami. He said he found out just minutes before he was set to board that the plane wouldn't be going anywhere.
"Everybody was checked in," he said, adding that he and his friends were planning to catch a connecting flight to Dublin, Ireland.
"Then we looked at our phones and saw the notification."
Unfortunately for him, it was also the last American flight from Tampa to Miami scheduled for Wednesday.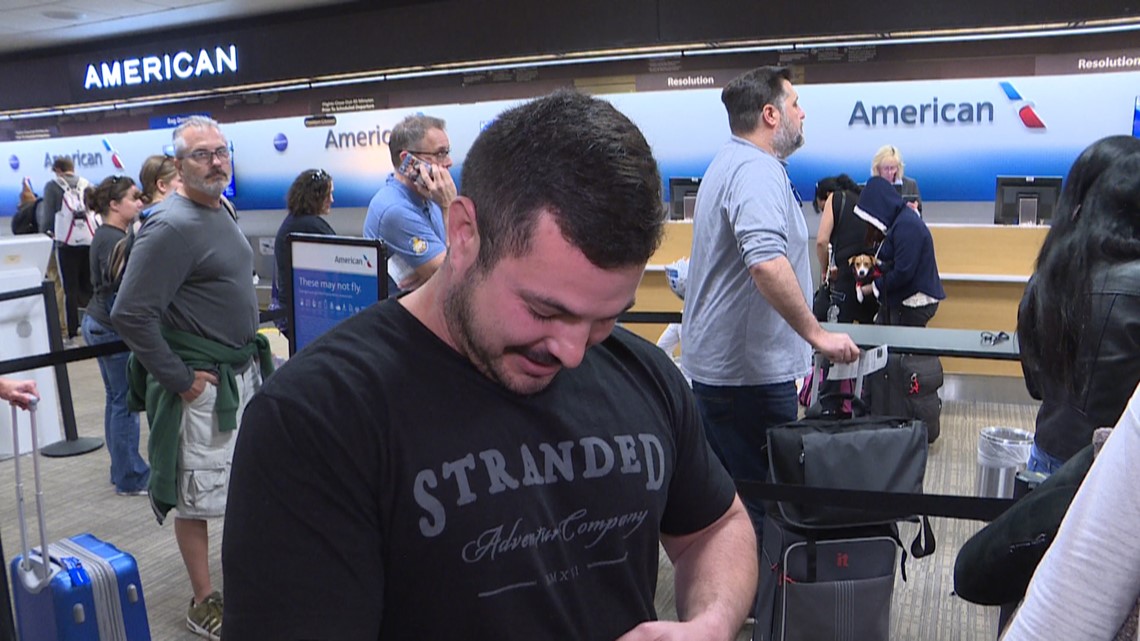 Hamilton was aptly wearing a shirt with the word "stranded" printed on it. He chuckled when it was brought to his attention.
While bummed his trip might be on the skids, he also gets it.
"It's an inconvenience but I mean, I'd rather get there than go nose down," Hamilton said.
Overall, the FAA's decision impacts less than 5 percent of the airport's daily operations and less than two percent of total operations during the month of March, an airport spokesperson told 10News.
It's estimated between six to 10 MAX 8 planes fly in and out of Tampa each day.
The emergency order will ground 34 of Southwest's MAX 8 planes and 24 of American's aircraft.
Tampa airport officials tweeted that passengers should check with their airlines to determine if their flight is impacted.
The U.S. joins Canada and about 40 other countries in barring the Max 8 from its airspace
What other people are reading right now: