There are multiple reports of damage from severe weather that moved through the Tampa Bay area Friday afternoon.
10 p.m.
The American Red Cross of Central Florida opened two shelters in response to Friday's weather.
The locations are:
Mike Fasano Regional Hurricane Center, 11611 Denton Avenue, Hudson (closed as of 10 p.m.)
Christ Lutheran Church, 3451 30th Avenue North, St. Petersburg (likely to close)
All residents affected by the storms in need of lodging are welcome at the shelters, where they can anticipate a cot, blanket, water, snacks and a comfort kit with personal hygiene items.
9 p.m.
Pasco County Emergency Management reports 19 homes damaged across south central Pasco. No injuries reported.
7:52 p.m.
The National Weather Service confirms an F1 tornado struck Hernando County. Two roofs had major damage in Spring Hill.
Officials also confirmed tornadoes in Seminole in Pinellas County and Land O' Lakes in Pasco.
More tornado activity may be confirmed after data from emergency management officials becomes available Monday, weather officials said.
6:15 p.m.
The National Weather Service confirms an F1 tornado struck New Port Richey this afternoon. Seven homes were damaged in the Fairway Springs subdivision.
An EF1 tornado has winds between 73-112 mph and caused moderate damage, according to the Fujita Tornado Damage Scale.
5:50 p.m.
4:54 p.m.
A 10News crew is in the Lake Pearl Estates neighborhood in Seminole, where they have seen roof damage on a condo complex and a few houses, as well as fences, trees and power lines down.
4:41 p.m.
Hernando County deputies say trees are down and roofs have been flown off in Spring Hill.
This photo of a suspected funnel cloud was taken by Hernando County Fire Rescue personnel in Spring Hill.
Chong, Loo
PHOTOS: Severe storm damage across Tampa Bay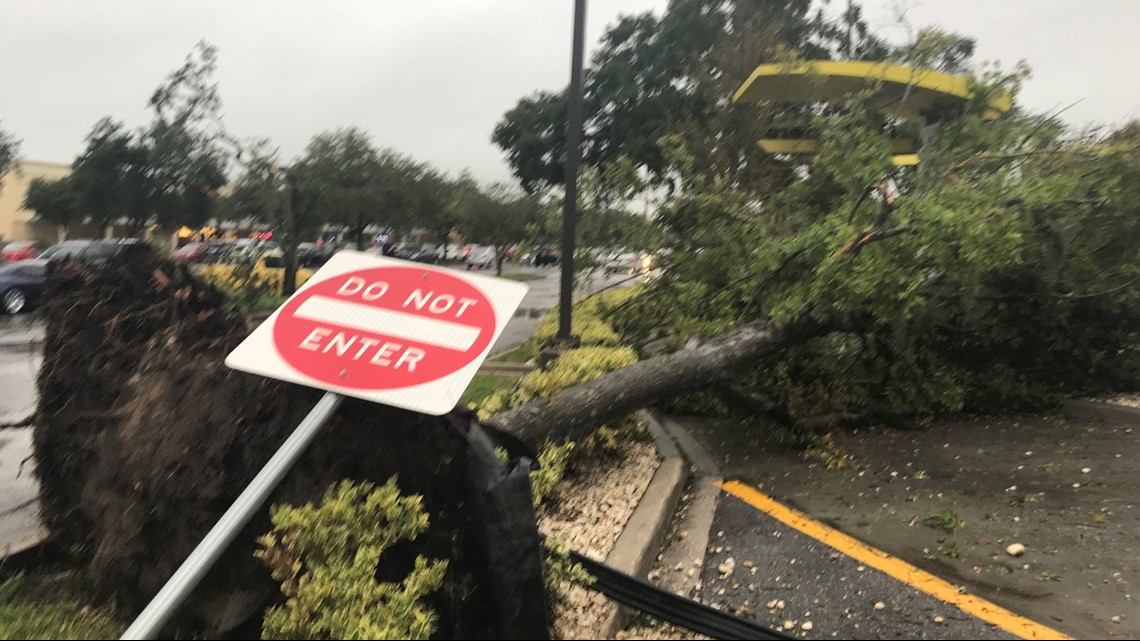 4:33 p.m.
Lakeland police report tonight's First Friday event has been canceled.
4:24 p.m.
Pinellas County deputies are reporting one person received a minor injury as a result from storm damage northwest of Starkey Road and Park Boulevard in Seminole.
4 p.m.
Tampa Fire Rescue responded to reports of power lines down at multiple locations as well as blown transformers, spokesman Jason Penny said.
Small fires were reported at 34th Street and East Clark Street from a blown transformer and a power line down and at 10th Street and Sligh Avenue from a tree falling on power lines.
Power lines are also reported down at 3013 E Powhatan, 10505 N Florida Ave., 3210 E Shadowlawn Ave, and 3208 N Decatur Ave.
There have been reports of lightning strikes as well. A tree fell on a transformer at South Manhattan Avenue and Rembrandt Drive.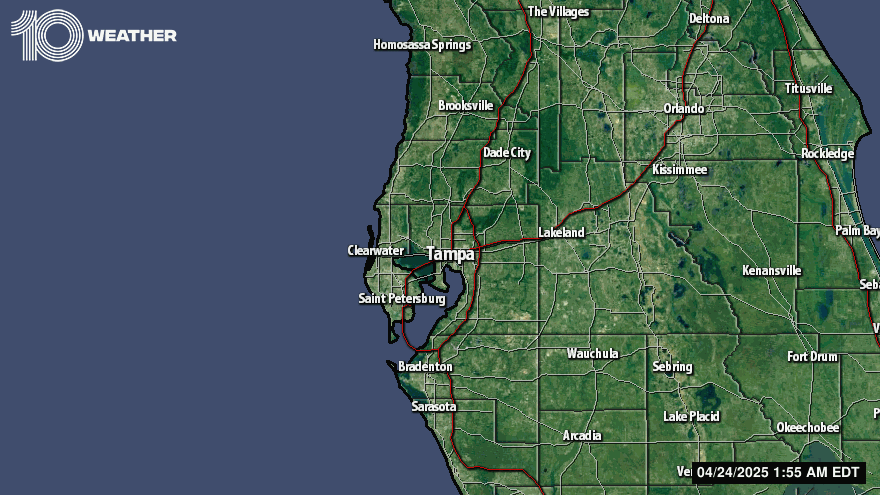 This is a developing story. Stay with WTSP.com for updates.
Download the 10News app now to get severe weather alerts to your phone.