ST. PETERSBURG, Fla. — Short-term chill, long-term warmth!
We are in the middle of a winter cooldown with highs in the 60s and lows in the 40s. A quick warm-up is expected as we enter the weekend and head toward the end of the month.
While we head back into the 70s this weekend, a big batch of polar air will be sinking south into southern Canada. That cold air will eventually drop into the Upper Midwest and Great Lakes region this weekend.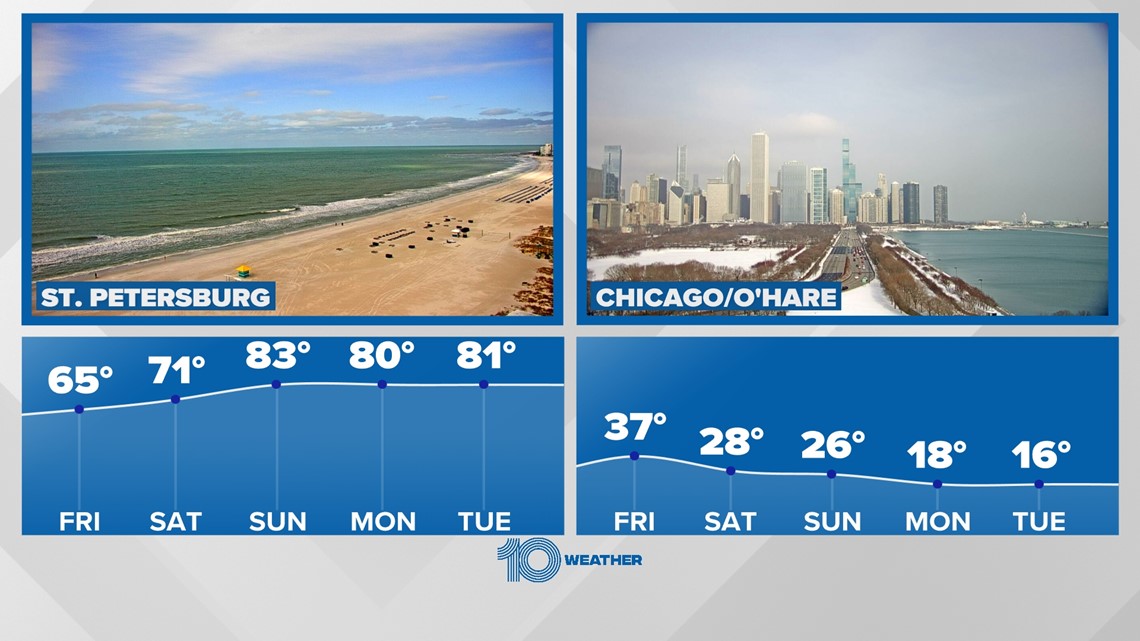 The good news is that Florida will not feel any of this cold blast. In fact, most of the Southeast will build above-average temperatures as the jet stream sets up from Texas to the mid-Atlantic, keeping the cold air north.
Because of this, highs across Tampa, mainly away from the coast, will see highs in the low to mid-80s — close to 10 degrees above average!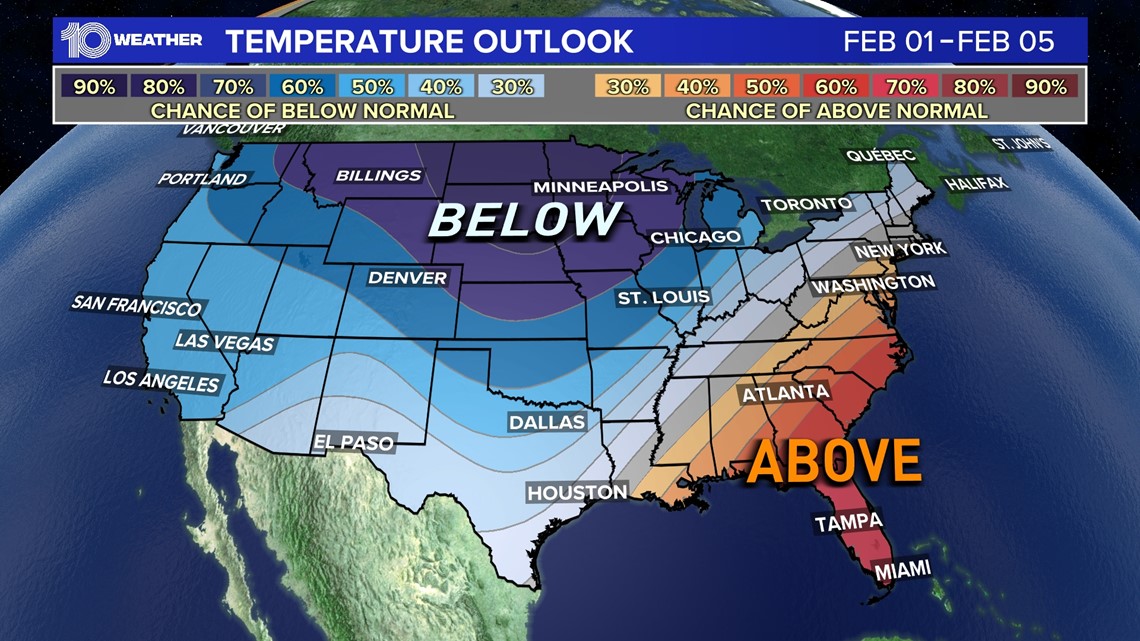 How cold will it be off to the north?
Cities including places like Fargo, Minneapolis, Denver and Des Moines will likely see overnight lows fall below zero. The extreme Upper Midwest, near Fargo, will see lows near 20 degrees below zero with wind chills down to 40 below late this weekend into early next week.
The coldest of the air will mainly stay north of central Texas into the Ohio River Valley and through New England.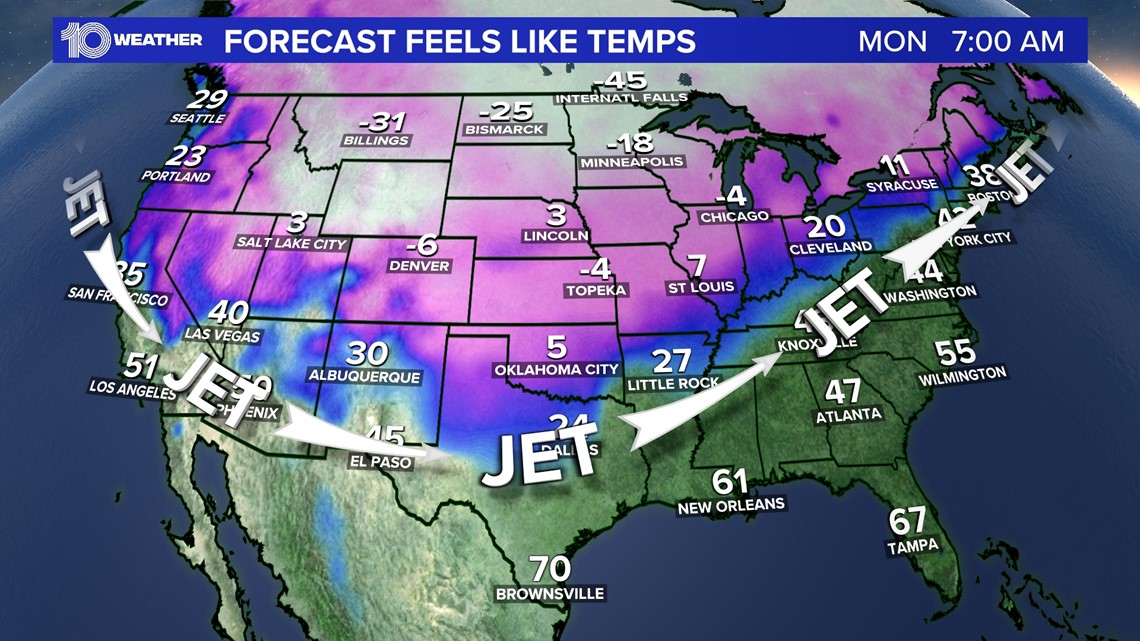 Overall, it's a good time to be in Florida! Warm temperatures will build this weekend and likely stay through all of next week. Highs will be in the 80s with lows staying mild in the 60s. Expect more humidity, too, with the warm-up.