CORPUS CHRISTI, Texas — WEDNESADY NIGHT: Any showers and storms in the region will dwindle by sunset, just like the last two evenings. Partly cloudy with overnight lows in the middle 70s. Northeast breeze at 5-10 mph.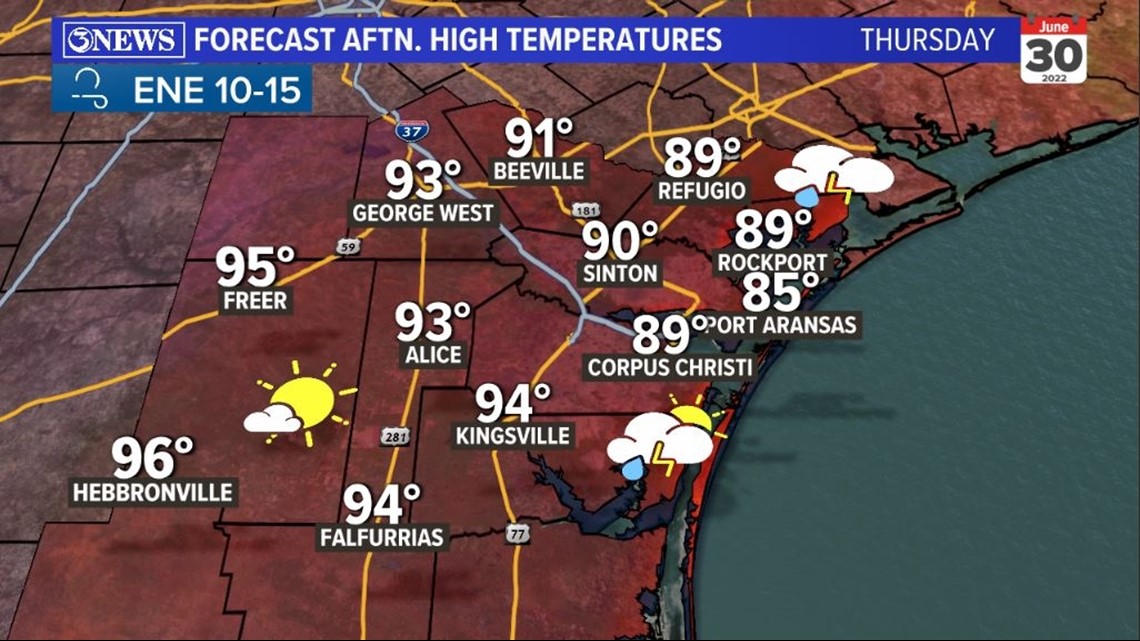 THURSDAY: Will be the last of the 'best' chance for rain days. Invest 95L, the tropical wave in the NW Gulf, will slide by the Coastal Bend in the gulf as it moves north. Unfortunately, this path puts us on the 'dry' side of the storm, which means less rain.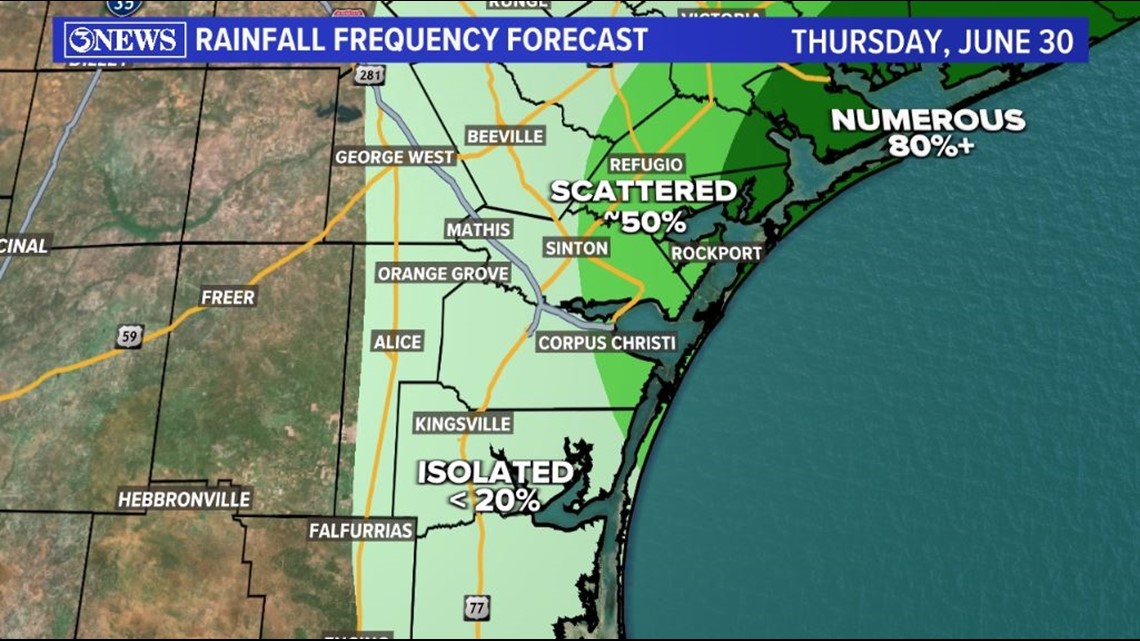 Forecast models have latched on to this idea with almost all guidance supporting a pass to the east of the Coastal Bend.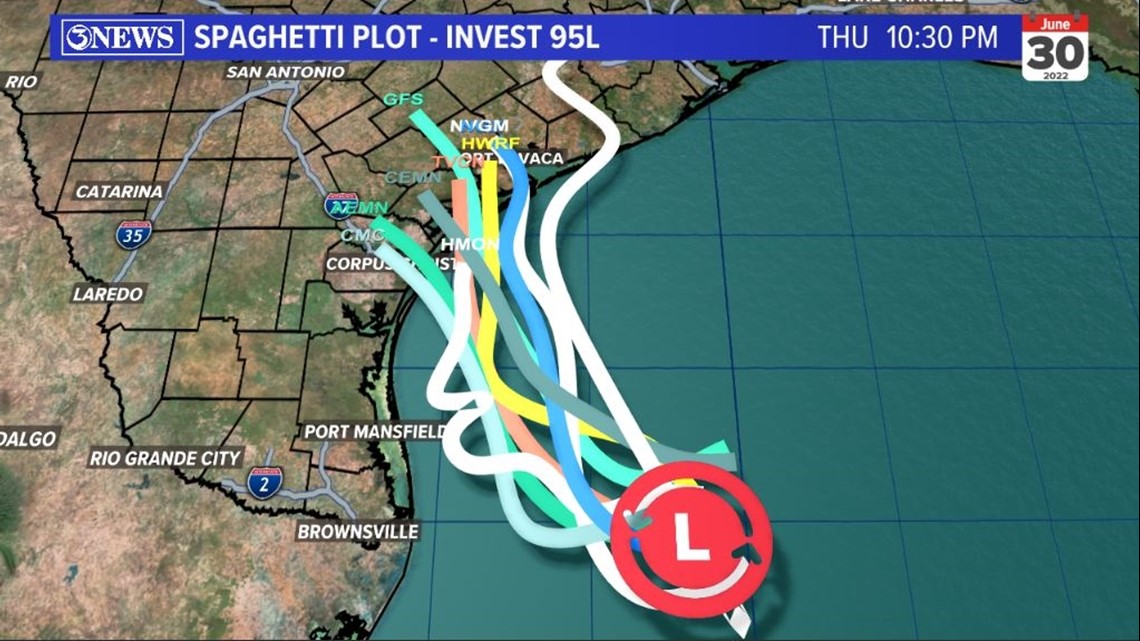 Still, scattered showers and storms will be possible throughout the day, mainly near the coast and NE of Corpus Christi. Some locations may still pick up several inches of rain. Highest totals will be NE of Copano Bay.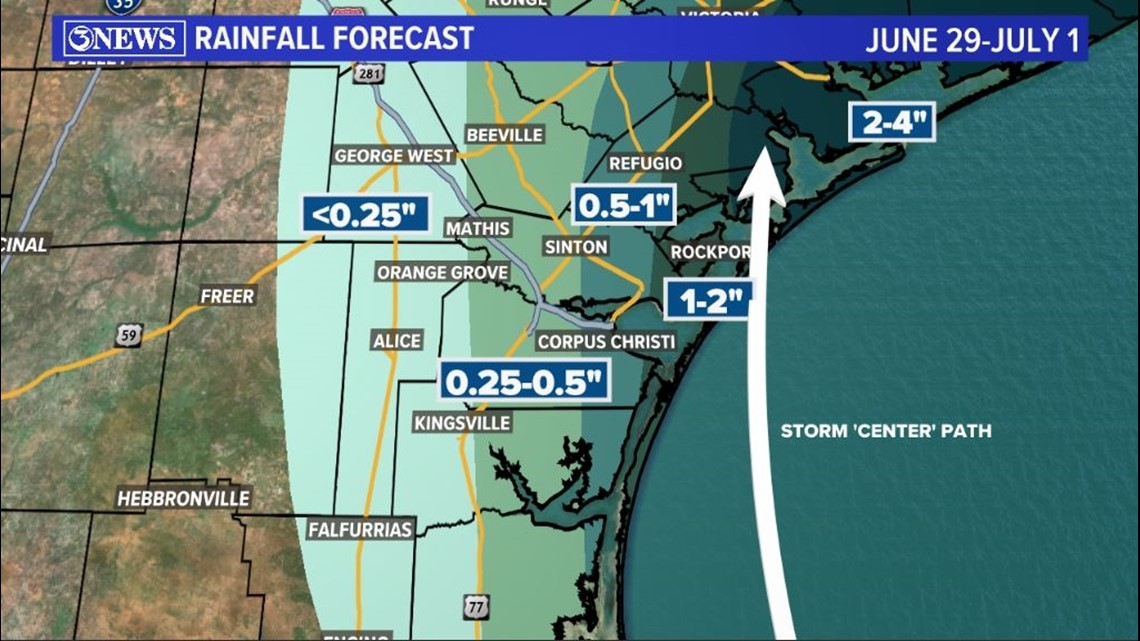 Area beaches will observe a higher risk for rip currents with the tropical wave passing by the Coastal Bend tomorrow. Swimmers need to be extra vigilant if getting into the gulf, Thursday. Water calm down Friday.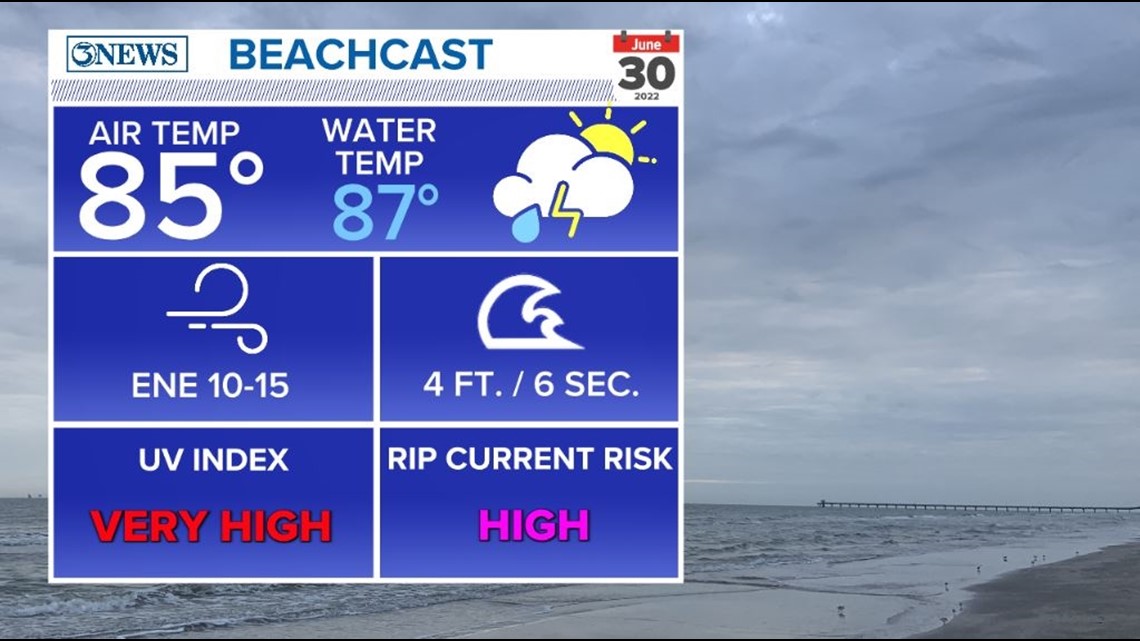 LOOKING AHEAD: By Friday, Invest 95L will be north of the region with only a few lingering morning showers possible in the northern half of the Coastal Bend. For the 4th of July Weekend, it's back to the hot, humid, and mainly sunny weather. Highs in the middle to lower 90s with heat index values in the triple digits.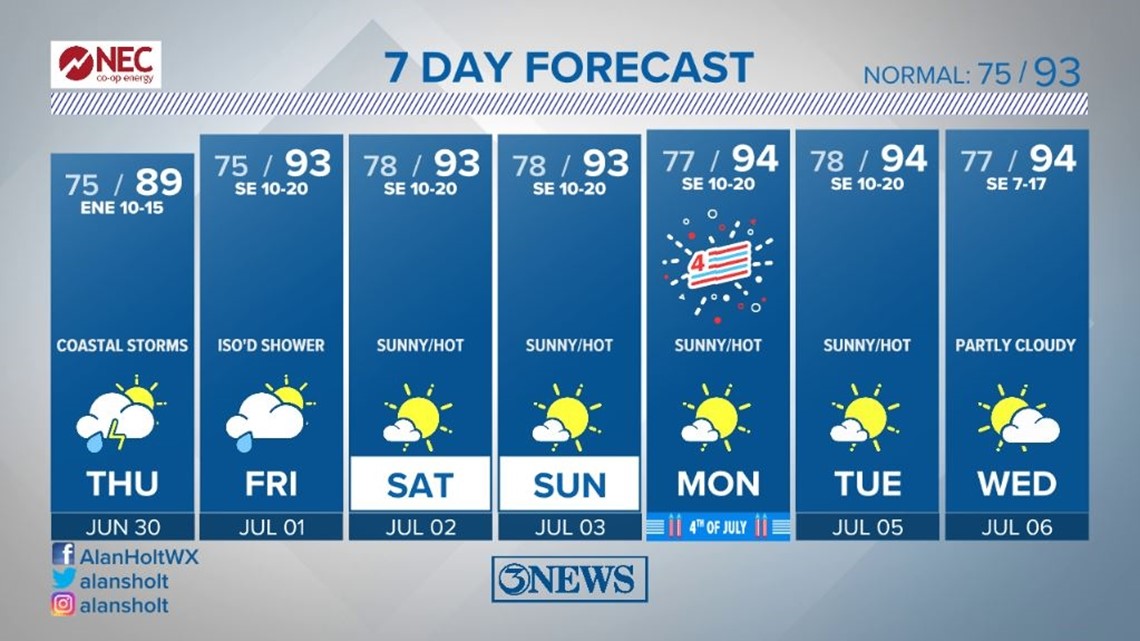 TROPICS: Invest 95L has a 40% chance to develop before Thursday evening. It'll be inland by then. At the very most, it may reach tropical depression status just before moving inland. All that means is that it could develop a closed low with winds under tropical storm force. Regardless of what it's called, the impacts will be the same as discussed above.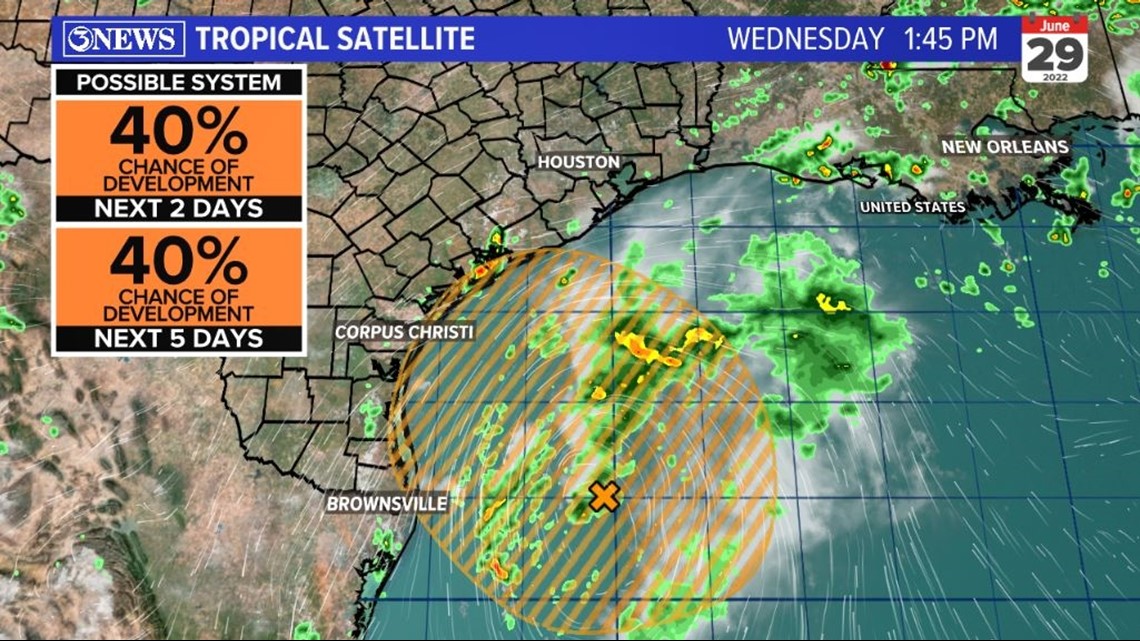 PTC2 and a trailing tropical wave in the Atlantic are no threat to Texas.