ST. PETERSBURG, Fla. — It's spring break season in Florida, and the last thing vacationers and locals want during their time off is cold, cloudy and damp weather — which is exactly what we saw Wednesday morning.
A wave of energy passing overhead produced clouds and rain showers, while dry air at the surface allowed temperatures to stay chilly and damp.
The good news is that temperatures will be much warmer for the rest of the workweek. A high pressure over the Southeast will move further east Thursday, changing our winds from northeast to southeast. That shift in wind direction will allow temperatures and moisture to increase across the area.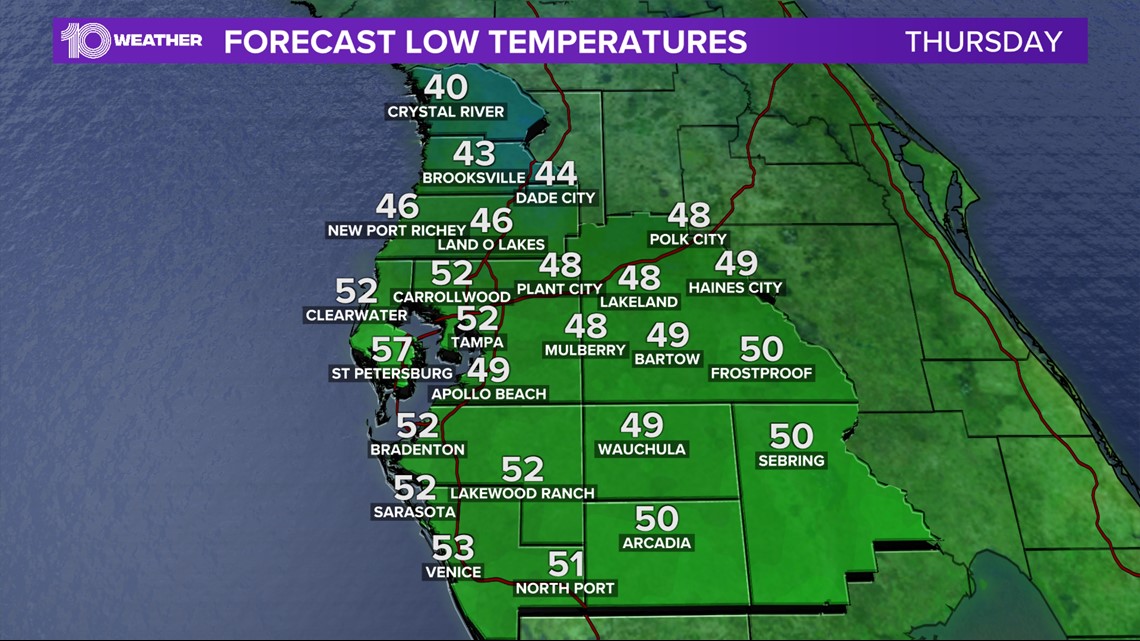 It will be a chilly start to Thursday, with lows in the 40s and lower 50s. But plenty of sunshine and that breeze from the southeast will warm afternoon temperatures near 80 degrees.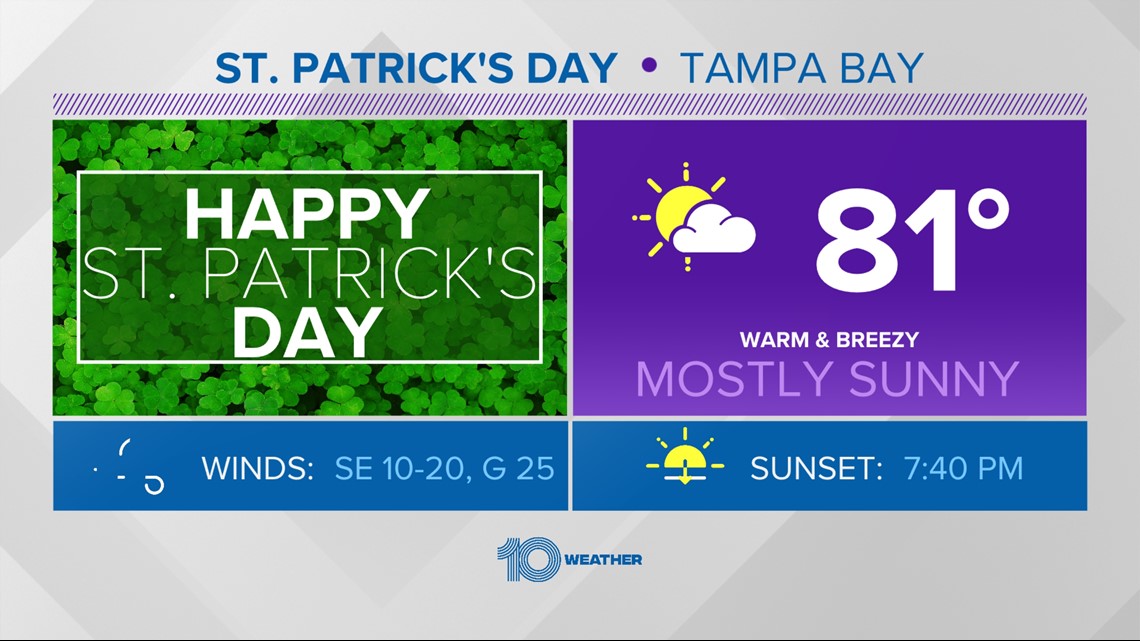 Friday, St. Patrick's Day, will also be another sunny and warm day with highs in the lower 80s.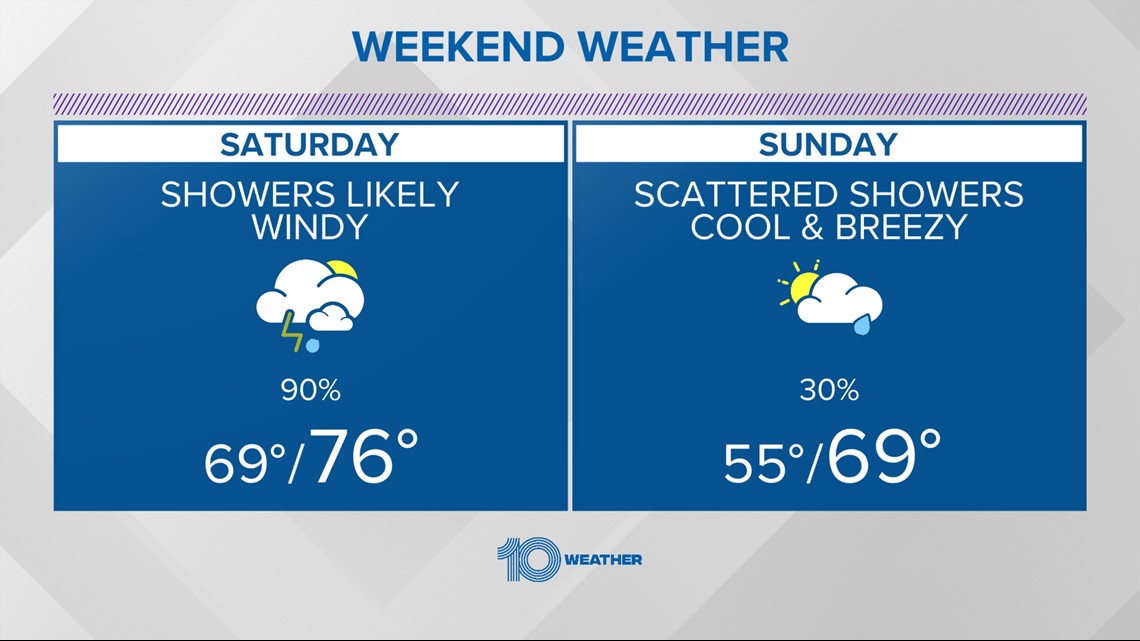 Now let's talk weekend weather, unfortunately, it's not looking great. A strong cold front will move our way Friday night into Saturday. That will quickly increase rain chances for Saturday with most of the area picking up some needed rainfall.
Temperatures will be chilly behind this front in the upper 60s for highs Sunday and lower 70s for Monday. It will be a windy weekend, too.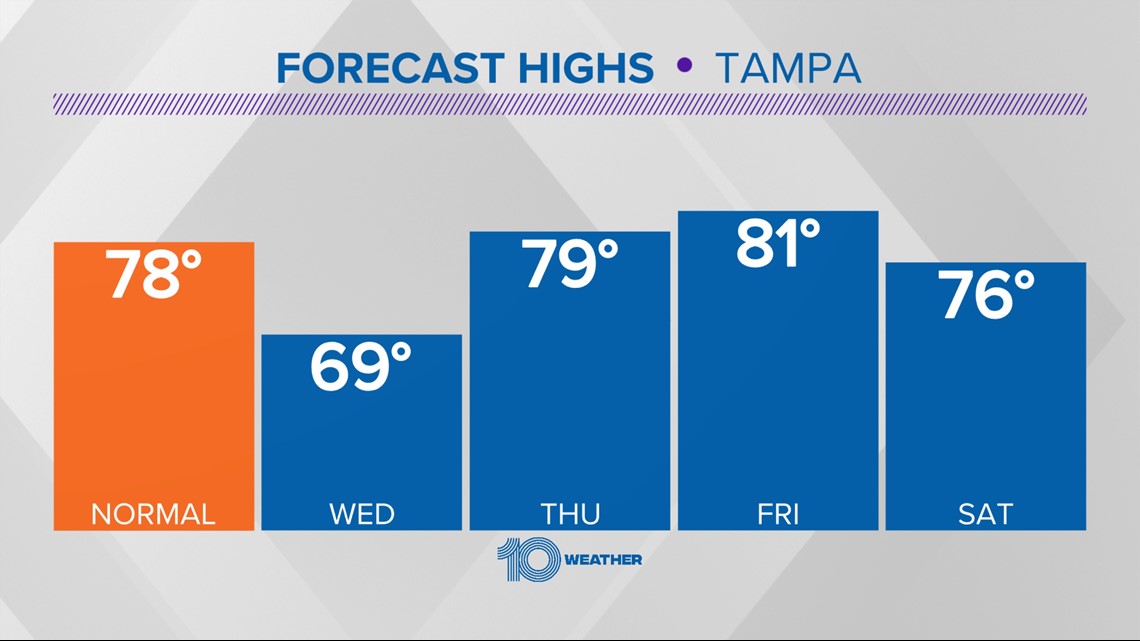 The bottom line, locals and tourists should take advantage of the great weather Thursday and Friday. Anyone with outdoor plans for Saturday should look into moving indoors.