ST. PETERSBURG, Fla. — It has been six months since Hurricane Ian ripped through Southwest Florida. Now, the World Meteorological Organization (WMO) has officially retired the name Ian from the Atlantic hurricane naming list. This likely does not come as a surprise to many.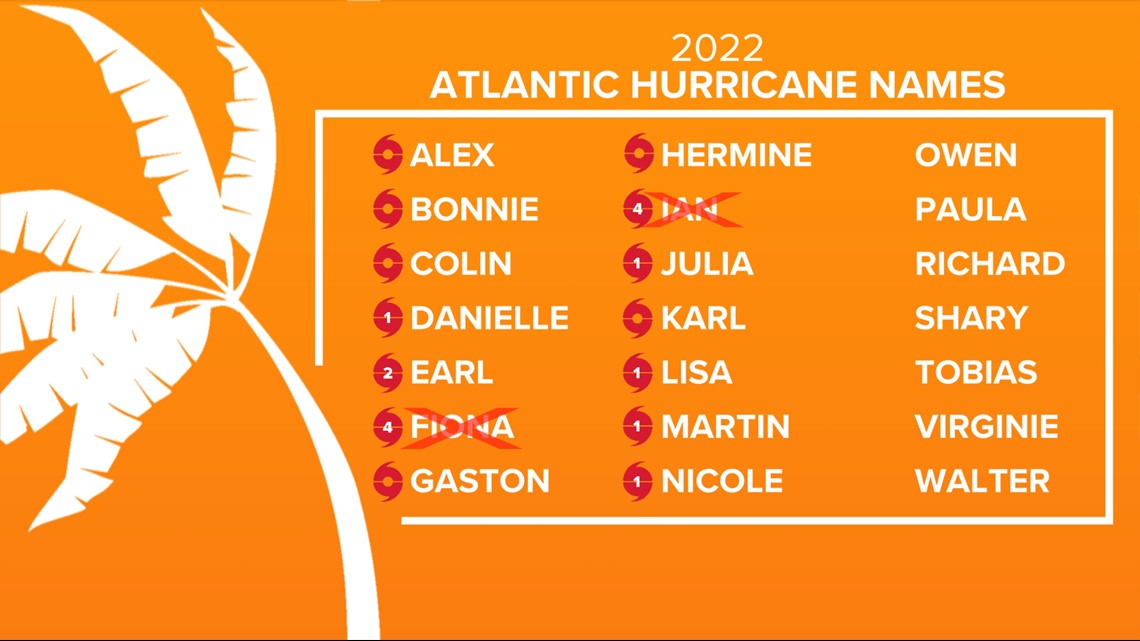 According to the WMO, Ian was responsible for over $112 billion of damage across the U.S. That makes it the costliest hurricane in Florida's history and the third costliest in the nation's history. Ian also was responsible for over 150 direct and indirect deaths.
Ian was not the only storm name to be retired from the 2022 season. Fiona was also retired after causing a trail of devastation across Puerto Rico and other Caribbean countries. Fiona and Ian now make the 95th and 96th names retired in the Atlantic basin.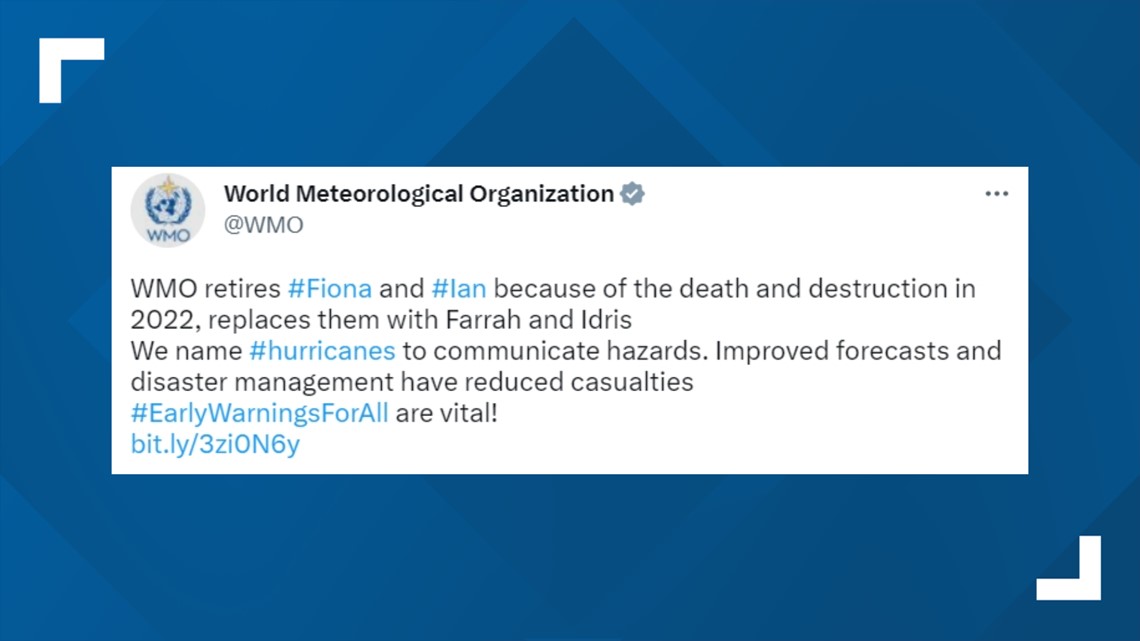 The announcement came at 2 p.m. Wednesday afternoon when the World Meteorological Organization released a tweet.
There are six lists of names that are reused every six years. For example, the names that were used for the 2022 season will be reused again in 2028 with a new "F" and "I" name to replace Fiona and Ian. The World Meteorological Organization has decided to replace Fiona with Farrah and is replacing Ian with Idris.
This is the eighth straight season with one or more Atlantic names being retired. The last season we didn't have a name retired was the 2014 Hurricane Season.
Below is the list of names for the 2023 Hurricane Season, let's hope this year goes by with no names being retired.