Counties in the Florida Panhandle were far less prepared for emergency evacuations than the rest of the state before Hurricane Michael made landfall, according to a study published Thursday by researchers at Florida Atlantic University.
Ten of Florida's 67 counties were rated as having weak evacuation preparedness plans, and all of them were in or near the Panhandle. Eleven of 16 counties with only moderately-rated plans were also in that area, the study found.
Only seven Panhandle counties had strong plans, researchers said.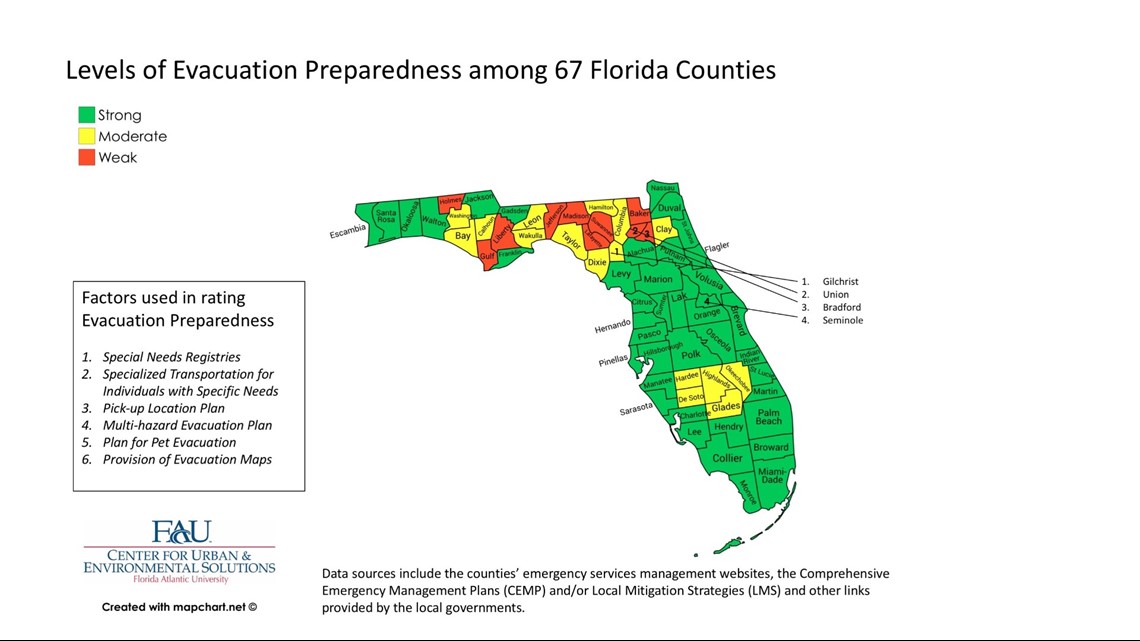 The study measured how prepared the counties were to offer special needs services if pick-up locations had been designated, if the plan covered multiple times of hazards, if it included a pet component and if it made evacuation maps available.
The 10 counties ranked as having the weakest plans were Holmes, Gulf, Liberty, Jefferson, Madison, Lafayette, Suwannee, Baker, Union and Bradford.
Below, see how your county performed in the study.