WATCH: Aerial video: Hurricane Michael devastation in Mexico Beach, Florida
When Hurricane Michael slammed into the Florida Panhandle on Wednesday, it devastated small coastal towns and cut off electricity for hundreds of thousands of people.
It was the strongest storm ever to hit the Panhandle.
VIDEO: Drone video shows Michael's destruction in Mexico Beach, Florida
Some cities like Mexico Beach and Port St. Joe were completely cut off -- unable to be reached by vehicles -- for hours after the Category 4 storm hit. They and other Northwest Florida cities like Panama City were flooded by storm surge and rain and saw Michael toss boats ashore, snap thick trees in half and stack cars together like toys.
Michael's devastating 155-mph winds left nothing unscathed.
Related: Hurricane Michael is so bad Waffle House closed in Panama City Beach
CBS reported early Thursday that more than 650,000 homes and businesses in the Southeast have no electricity. Hurricane Michael, now a tropical storm hitting the Carolinas, is also being blamed for two deaths -- an 11-year-old girl in George and a Florida Panhandle man.
PHOTOS: Hurricane Michael slams Florida Panhandle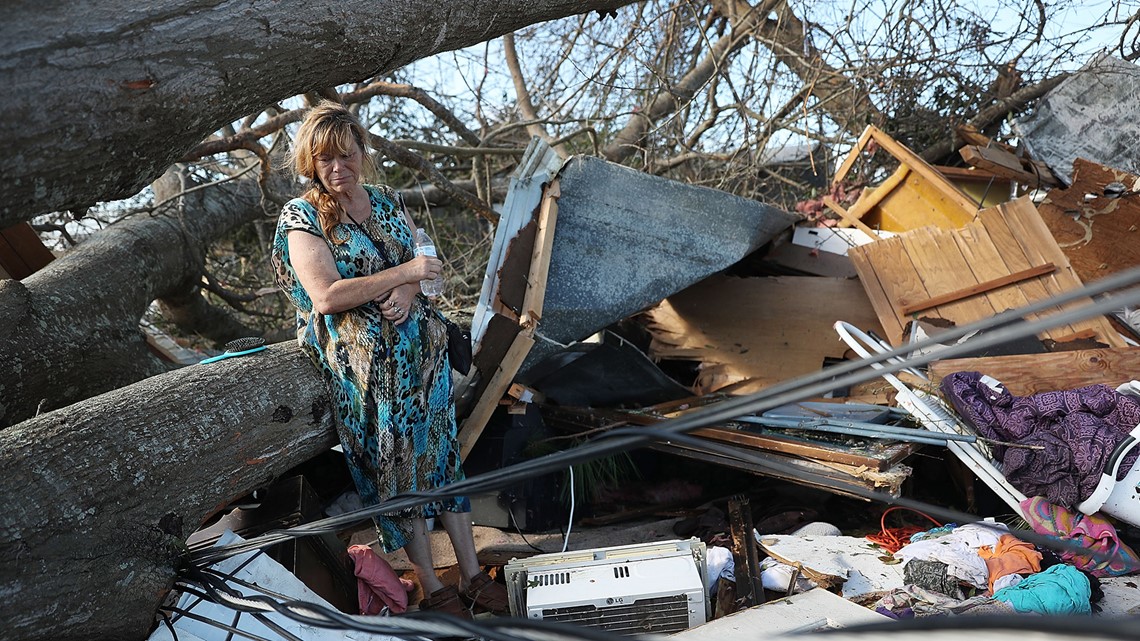 Mexico Beach
The coastal tourist town -- population 1,000 -- took a direct hit from Hurricane Michael. CBS reported that the storm flattened everything in its path and brought storm surges of up to eight feet. Rainfall also topped five inches, submerging some homes and ripping apart others.
The National Hurricane Center said Michael even intensified as it was making landfall with hurricane-force winds extending outward up to 45 miles from the storm's eye.
PHOTOS: Panama City, Fla., devastated by Hurricane Michael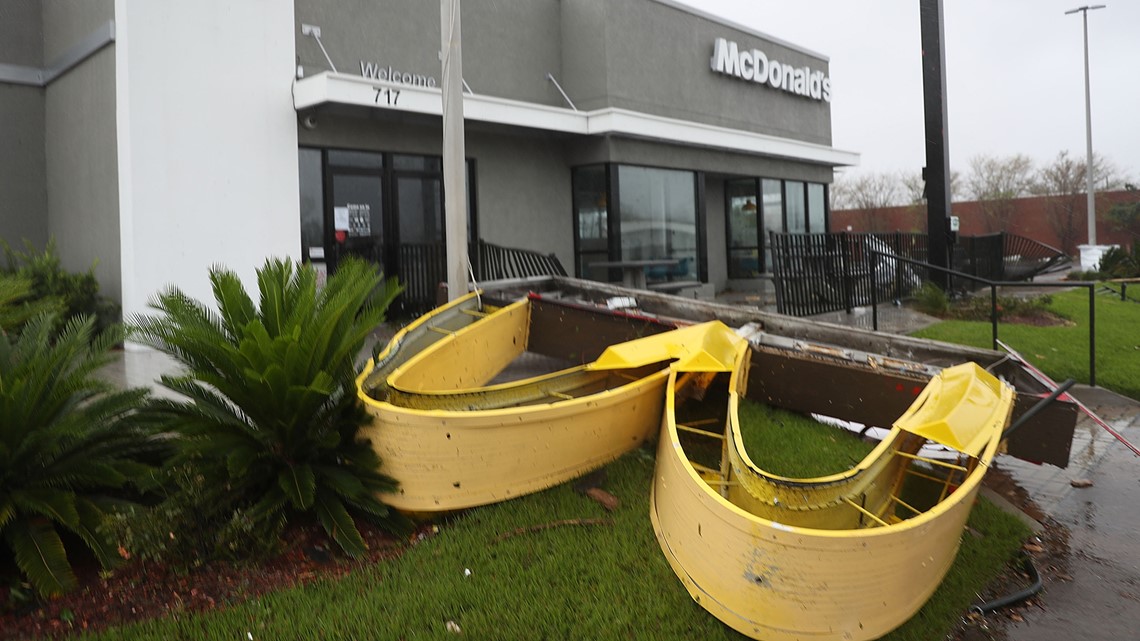 Panama City Beach
CBS Evening News anchor Jeff Glor was in Panama City Beach when Michael pummeled the region for nearly an hour. He reported the sound of the storm was like a jetliner at takeoff. When Michael hit Panhandle cities, it was just two mph short of being a Category 5 storm. CBS reported that gusts may have been higher, but the wind gauges broke.
At Jinks Middle School, Hurricane Michael winds peeled the roof off a middle school building like the top of a soup can. The damage was so severe, a storm chaser flew a drone through the damage.
Port St. Joe
Dramatic video from Port St. Joe, south of Mexico Beach, shows two storm chasers abandoning their vehicle to find shelter as 100-mph wind gusts and pounding rain made it impossible for them to drive.
Tallahassee
The Florida Highway Patrol closed an 80-mile stretch of Interstate 10 near Tallahassee to clear debris scattered by Michael. CBS reported a spokesperson said the road was closed "due to extremely hazardous conditions."
The spokesperson said the road is closed between mile marker 85 near DeFuniak Springs and mile marker 166 near Lake Seminole.
Several videos and photos sent to 10News show trees around Tallahassee being uprooted and toppling on buildings.
More: 10News is in Tallahassee tracking Hurricane Michael
A Tallahassee couple didn't let Hurricane Michael get in the way of their wedding, however. The two were supposed to get married at the courthouse Wednesday afternoon but moved the ceremony to the Jacksonville Airport before leaving for their honeymoon.
Related: Tampa Bay will see trailing effects of Michael as the storm weakens
More: TECO sends crews to Panhandle to help restore power after Michael
►Make it easy to keep up-to-date with more stories like this. Download the 10News app now.
Have a news tip? Email desk@wtsp.com, or visit our Facebook page or Twitter feed.